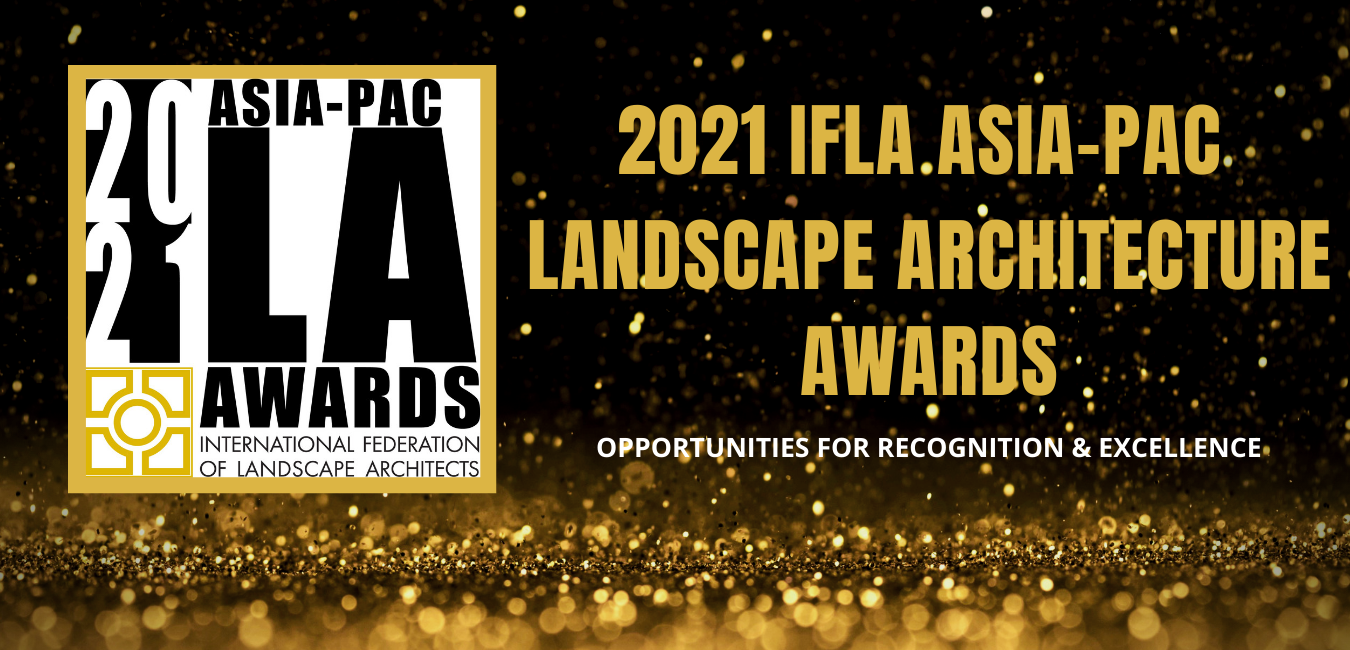 WE ARE NOW OPEN FOR SUBMISSIONS!
IFLA APR invites you to submit your inspiring projects for our annual LA & Luminary Awards. Push yourself to excel by measuring up to some of the best in the industry and showcase your favourite work with a wider audience. Don't miss out on this opportunity to boost your company profile and expand your existing clientele. Submit your entries today!
Submission Deadline (LA & Luminary Awards): 15th March 2021
---
IFLA ASIA-PAC LA AWARDS 2021
The IFLA Asia-Pacific region Landscape Architecture Awards, also known as the IFLA ASIA-PAC LA Awards provide an international platform to showcase and promote the achievements and work of landscape architects in the Asia-Pacific region. These prestigious awards aim to create continuous awareness and recognition of landscape architecture together with like-minded partners and professions that have played a key role in shaping our cities and environment towards a better future. 

IFLA ASIA-PAC LUMINARY AWARDS 2021
The International Federation of Landscape Architects (IFLA) Asia-Pac Luminary Award, is IFLA Asia-Pacific's highest honour accorded to its regional luminaries who have inspired and made significant contributions in protecting, championing, advocating for, enhancing and/or sustaining living environments for communities in their profession, region, countries or cities. This award is held in conjunction with the IFLA Asia-Pac LA Awards. 

Looking to get involved with the awards? Volunteer today. 
---