Corporate Member Feature: AD+RG
Architecture Design and Research Group Ltd. (AD+RG) was founded by a group of individuals interested and concerned with the development of architectural excellence in Hong Kong and China. Members of AD+RG have actively involved in the last few years to connect the public with architecture. Committed to excellence in architecture and the ideal of a high-quality sustainable environment for the community from children to elderlies, AD+RG's aim is to establish "Tomorrow's Environment Today" - embarking a new paradigm of integrating the community into their environment decision processes.
AD+RG has been awarded "BCI Asia Top 10 Architect" in three consecutive years. AD+RG provides highly unique expertise in innovative design on institutional building design, urban design, commercial developments, educational building, science park, and also elderly care facilities and housing. AD+RG has a leading edge role in research on community architecture design, facility programming, environmental architecture and participatory process application in design. The Principals have extensive experience in the last twenty years in designing and executing numerous award-winning projects in Hong Kong, Mainland and South-east Asia.
Being the Lead Consultant for various large scale institutional projects in Hong Kong, AD+RG Architecture Design and Research Group Limited have gained invaluable experience and understanding and the unique needs for various projects. AD+RG, a Band 1 Consultant in the AACSB's list, provides highly unique expertise in innovative architectural and institutional building designs, profound experience in the execution of institutional, healthcare and education facilities projects, and a leading-edge in research on design and planning, facility programming and environmental architecture and sustainable development.
Our recent awards include:
2019 Hong Kong Institute of Architects Annual Awards: Winner: Special Architectural Award (Architectural Research)
2019 Hong Kong Institute of Architects Annual Awards: Finalist: Special Architectural Award (Heritage & Adaptive Re-use)
2019 HKIUD Urban Design Awards 2019: Merit Award – Research Category

2018 BCI Asia TOP TEN Architects, Hong Kong

2016 BCI Asia TOP TEN Architects, Hong Kong

2015 UNESCO Asia-Pacific Awards for Cultural Heritage Conservation 2015: Honourable Mention
2015 DFA Design for Asia Awards 2015: Merit
2015 HKIA Cross-Strait Architectural Design Awards 2015: Merit Award for the Hotel Category

2014 Gold Awards for National Classic Habitation on Planning and Architectural Design, Architectural Society of China

2013 Hong Kong Institute of Architects Annual Awards:
Special Mention: Special Architectural Award (Heritage and Adaptive Reuse)

2013 Focus China Architect Award, BCI Asia Awards, Hong Kong

2013 Architecture Outstanding Award, ASSC Shanghai

2010 FuturArc Prize - International Design Competition for Green Architecture: Citation Award

2010 Merit Award of Green Building Award

2009-11 BCI Asia TOP TEN Architects, Hong Kong

2009 World Architecture News, Top Six Education Award
Projects
Kai Tak Former Runway and South Apron Developments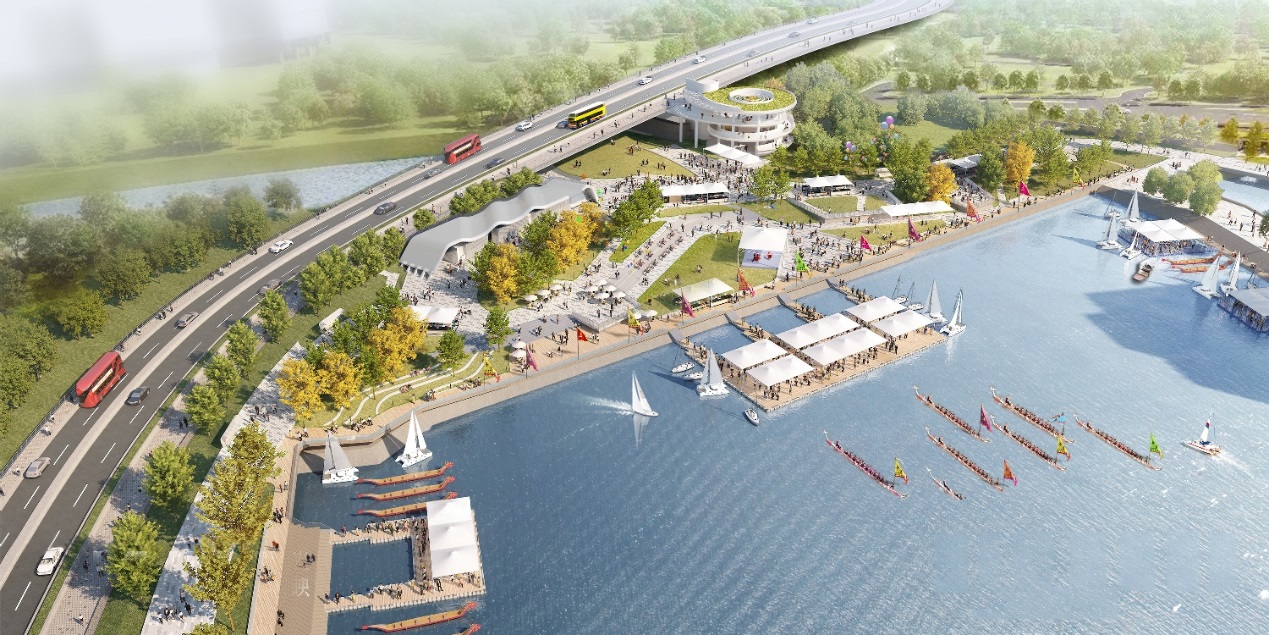 Design-and-Built Contractor: for Penta-Ocean Construction Co. Ltd
Lead Consultant: Mannings (Asia) Consultants Ltd.
Architectural Sub-consultant: AD+RG Architecture Design and Research Group Ltd.
The area of the POS at the head of KTAC (the "Kai Tak Basecamp") is about 15,500 m2 and is the largest piece of open space along the promenade facing the KTAC. The Kai Tak Basecamp is bounded by the Central Kowloon Route flyovers at its northern side, the elevated road of Road D3 (MPS) at its western side and abutting the KTAC at its south-eastern side. Another area of the POS above the underpass of Road D3 (MPS) in the form of two rectangular at-grade landscaped decks (the "Viewing Station") is about 5,400 m2. It serves as the main connection between the KTAC waterfront and the future Metro Park. Various pedestrian connections are created to ensure the provision of visual and physical connectivity among the Kai Tak Basecamp, Viewing Station, future Metro Park and other development sites and facilities.
With these connections, the POS can merge with the future Metro Park to enhance the green connector web within the KTD. To reflect the stakeholders' expectations, the contractor made use of the GreenWay (a path within the POS to be shared by pedestrians and cyclists), promenade and different circulation paths to connect a series of public spaces in the POS, including Fitness Lawn, Event Deck, Rain Garden, Water Play Plaza, Amphitheatre, Observation Deck, Performance and Seating Area, Light Refreshment Kiosk, Multi-purpose Lawn, Floating Stage, Stepped Seating, Elevated Landscaped Deck and other associated supporting facilities.
The design of the POS mainly includes three major approaches. Firstly, we adopt an active design setting at the Kai Tak Basecamp to present the endless flow of the Kai Tak River and echo the vibrancy brought by the nearby Kai Tak Sports Park. Secondly, we take note of the tranquil water at the KTAC and develop a restful and serene theme at the Viewing Station. Under this passive design setting, we allow quality space for visitors to experience the beautiful townscape in a peaceful environment.  Finally, we enhance the POS design by introducing a meandering GreenWay that runs through the whole site of POS in connecting both the Kai Tak Basecamp and the Viewing Station with major design elements including balustrade, paving, lighting and signage system. These design elements also aim at promoting energy, continuity, creativity and diversity. The overall design setting presents the design concept of "Soaring over the glade, immersing in the flow of Kai Tak"("翔翱綠坪‧流動啟德").
Master Planning and Conceptual Design for a School of Medicine & Affiliated Hospital in Shenzhen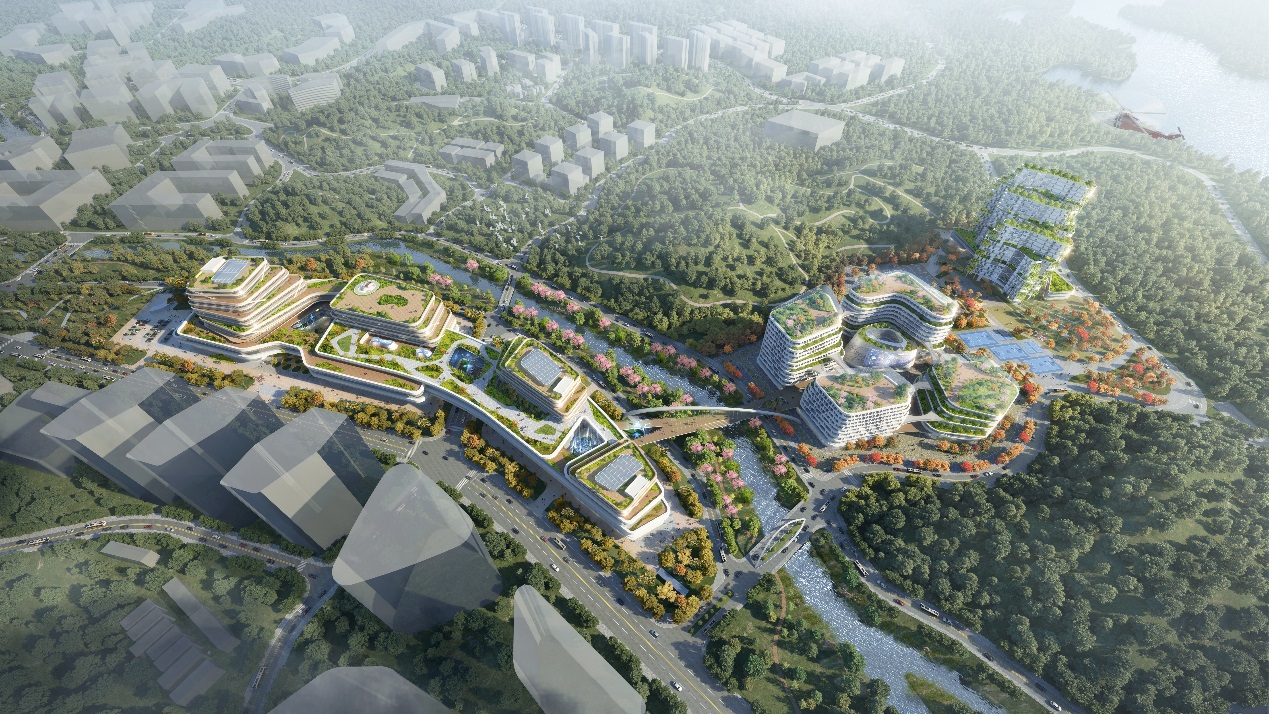 Rooted in Shenzhen, the School of Medicine is positioned as an international first-class medical academic institution for science, technology and medicine.
The School of Medicine is on a 63,600m2 site with a gross floor area of about 164,000 m2. It consists of teaching buildings, research laboratories, single teachers' apartments, foreign teachers' apartments, student dormitories and other related ancillary buildings for 2,000 new students.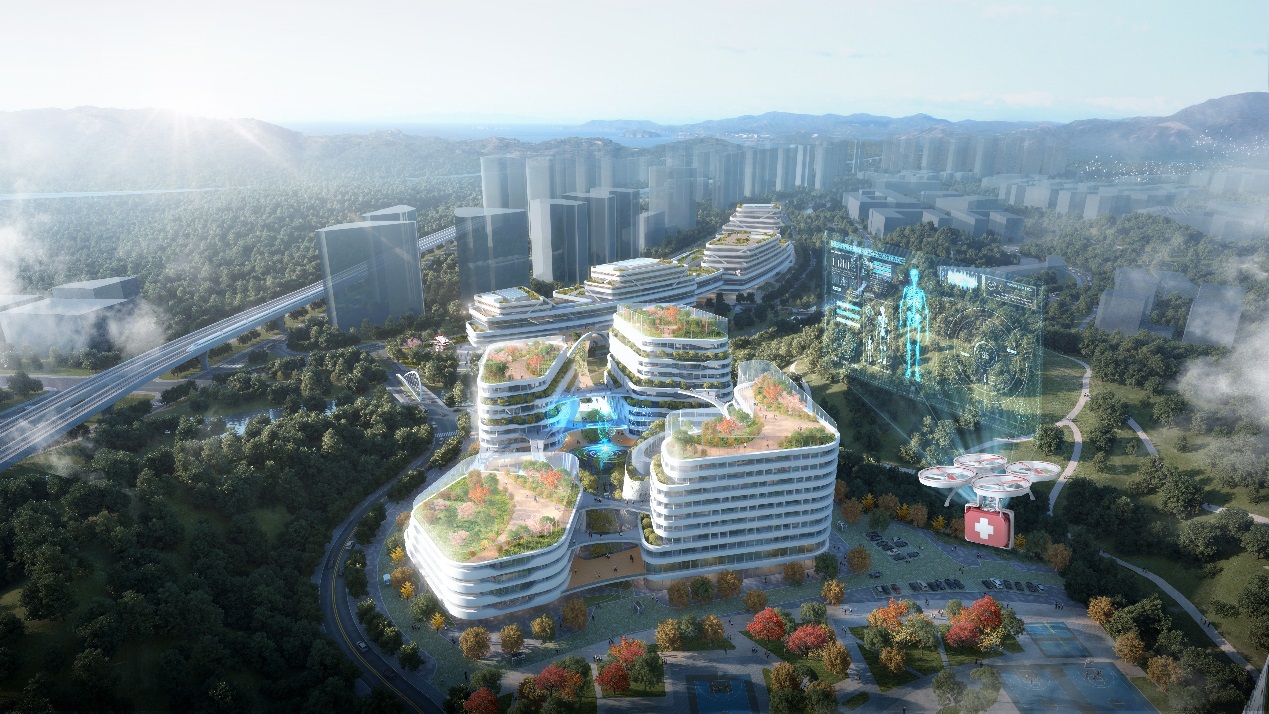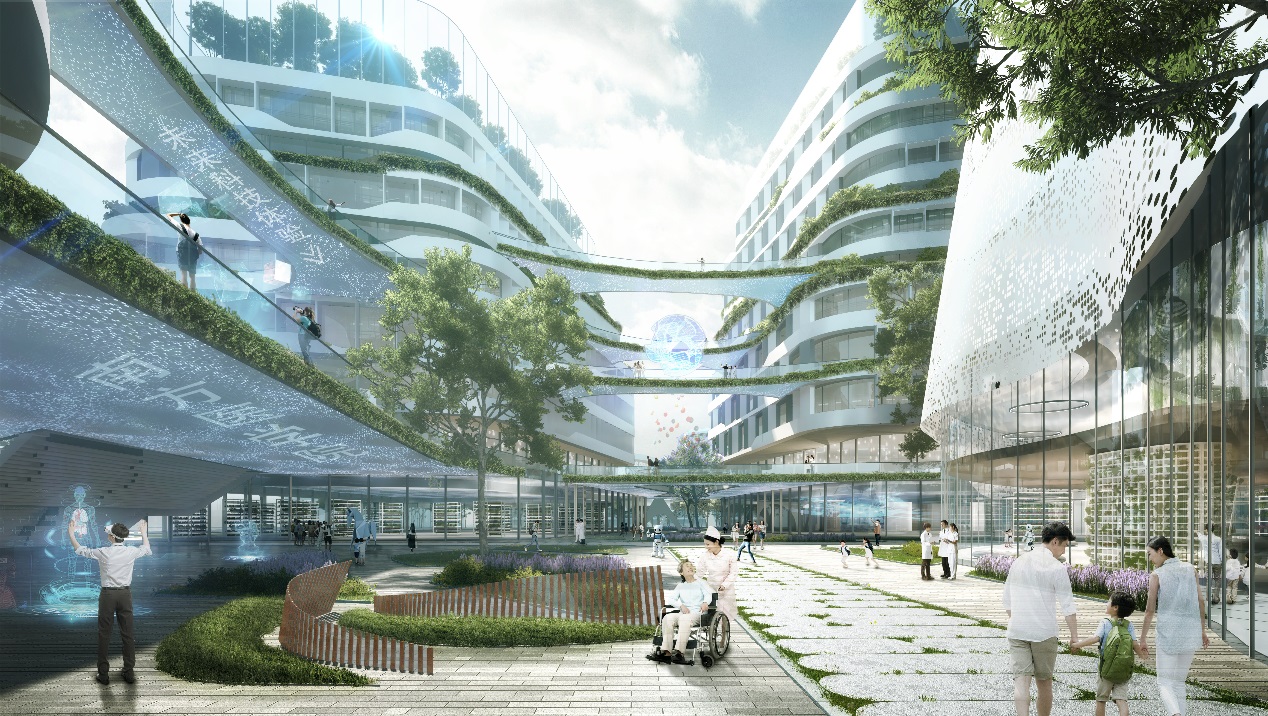 As for the Affiliated Hospital, it draws on the characteristics of the state-of-the-art medical schools at home and abroad, and strives to meet the needs of scientific research and teaching, develop a clinical innovation base and provide advanced medical services. It aims to become a world class medical talent training base in Shenzhen to lay the foundation for building a new research-oriented hospital.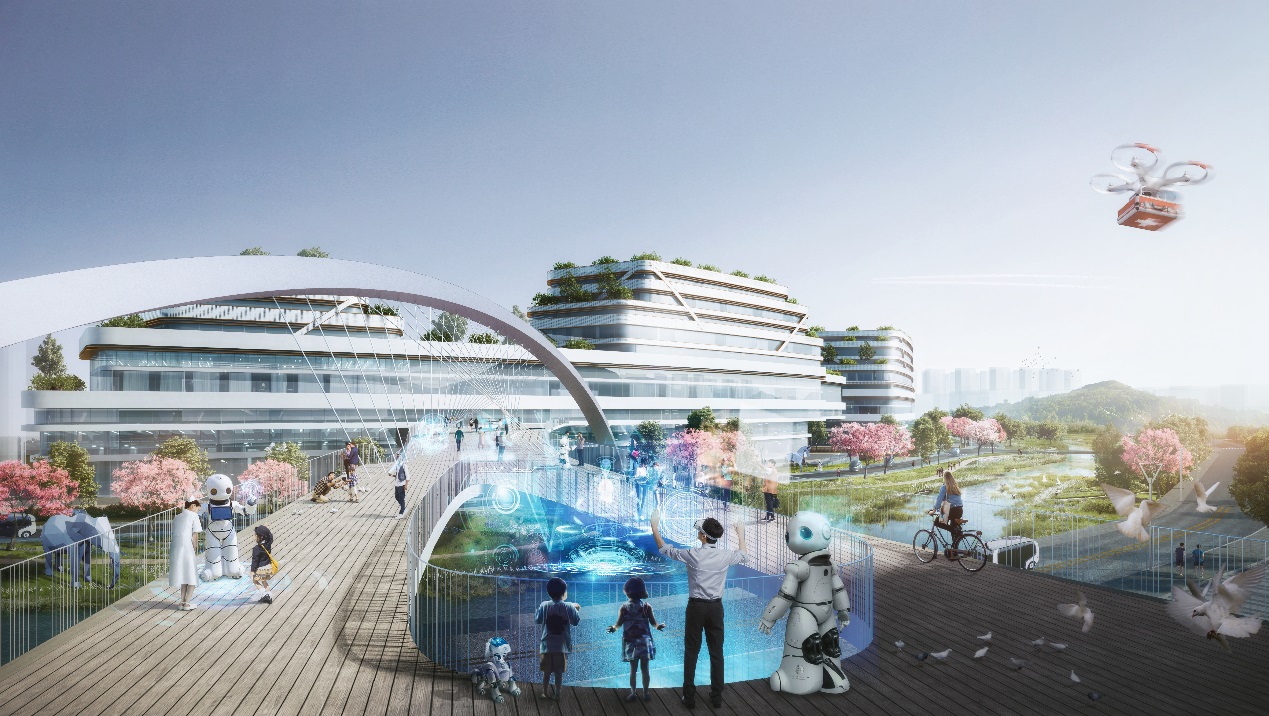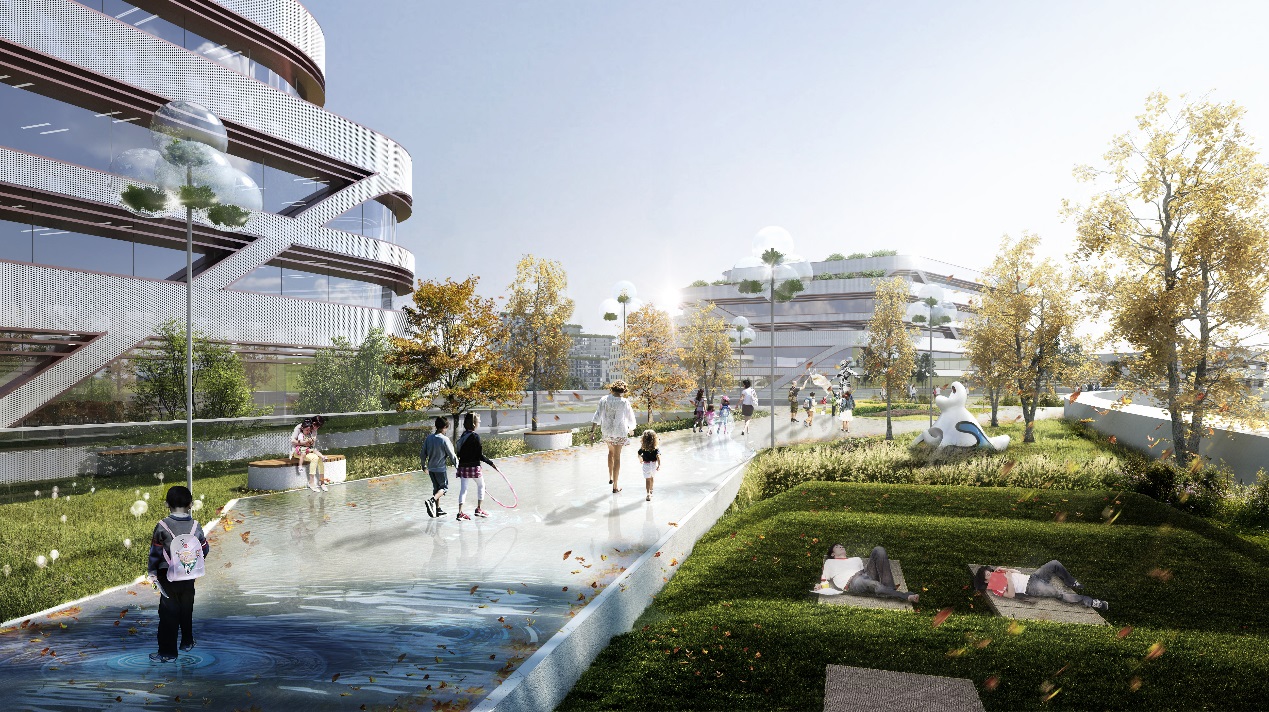 The Affiliated Hospital targets to provide 800 bed places, it occupies a land area of about 55,000 m2 with a gross floor area of about 167,600 m2. The hospital primarily house 7 basic facilities (including emergency department, outpatient clinic, inpatient department, medical technical department, back of house, office, and living area) and spaces for R&D, teaching, physical examination and night duty, etc.
---