Corporate Member Showcase: Playpoint's Wonderland Playground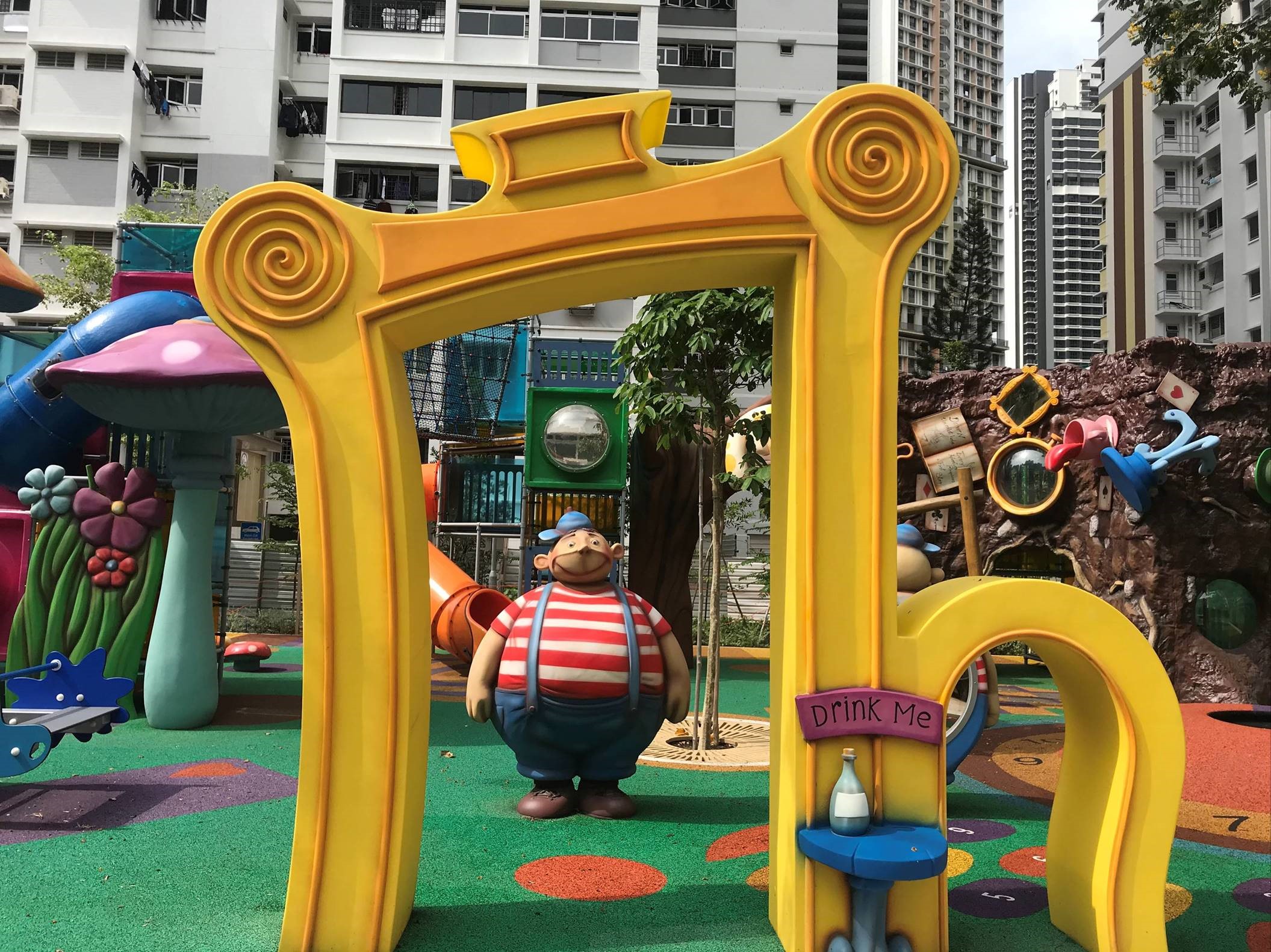 New Wonderland Playground at Dawson Vista was inspired by "Alice in Wonderland" a popular children's classic created by Lewis Carroll in 1865. The whimsical thematic design integrates traditional elements such as slides, seesaw, climbing platforms and trampoline to encourage families to explore and play together
Familiar characters such as "Cheshire Cat" and "Tweedledum and Tweedledee" can be spotted. The key structural features inspired by the Magic Doors, White Rabbit's pocket watch and Playing Cards are being featured. The elevated play experience transport children to the magical world of Alice in Wonderland and promotes imaginative role-playing.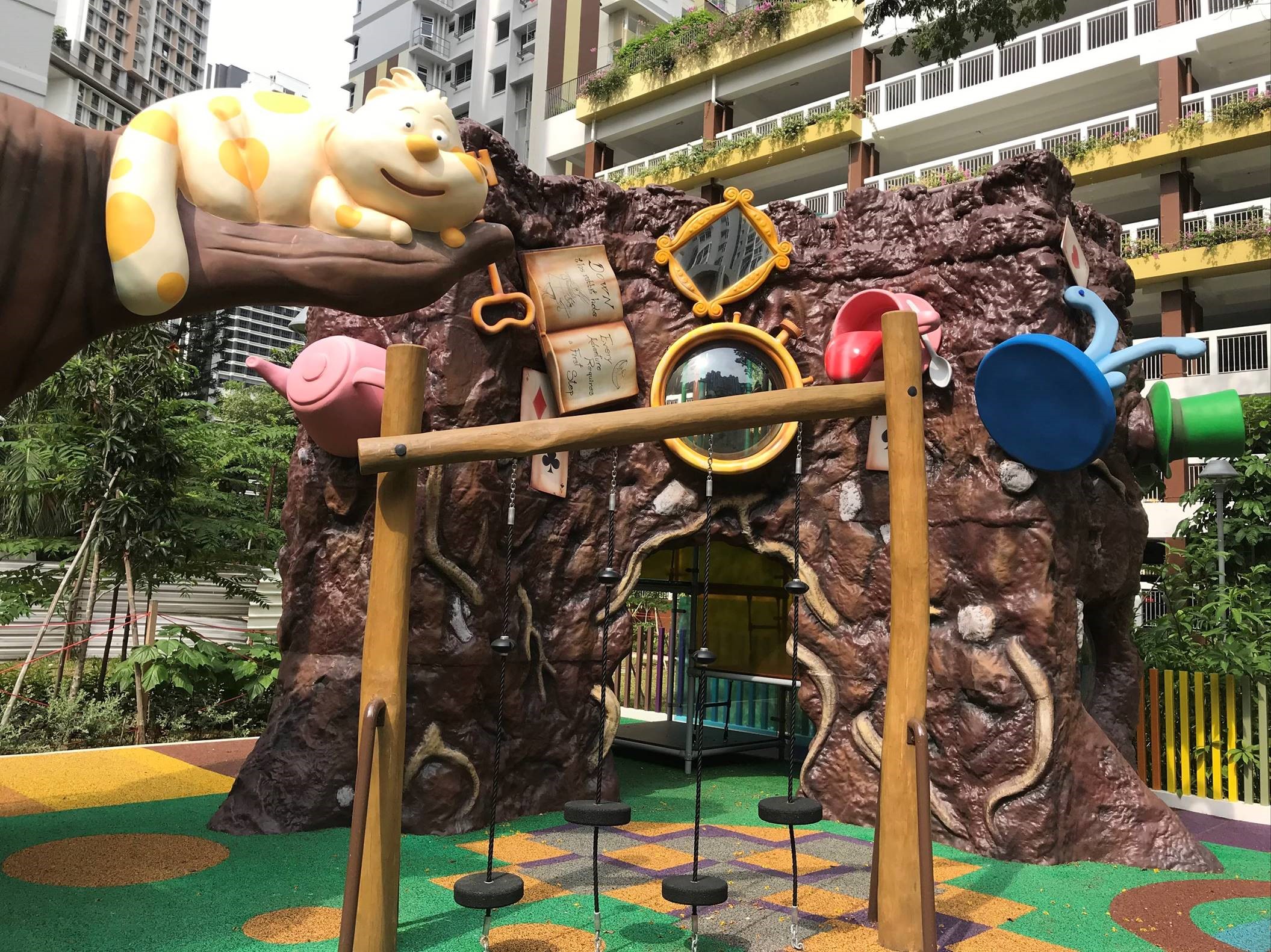 Children and adults can delve into chapters of the story through multiple interpretations, such as pretending to drink a magic potion before entering the small magical door or "eating" a cake and growing so large that they have to enter through the large door. They will be greeted by the pair of fictional twins, one of which has a distorting mirror on one side. After swinging under the watchful eyes of the Cheshire Cat, children boost their agility, balance and confidence by traipsing across the rope bridge before sliding down the "rabbit's hole".
This thematic playground has been designed in a unique storytelling way that encourages interaction and spurs boundless imagination and entertainment for the children.  
The project team includes award-winning Singapore based playground consultancy firm, Playpoint who engaged the best theme park builders and craftsmen to build the playground elements at their factories in Italy. The playground components are shipped to Singapore for their finishing touches and the Wonderland Playground is created.
Follow Playpoint on Facebook for more updates on their latest news and projects!