Landscape Architecture at The University of Hong Kong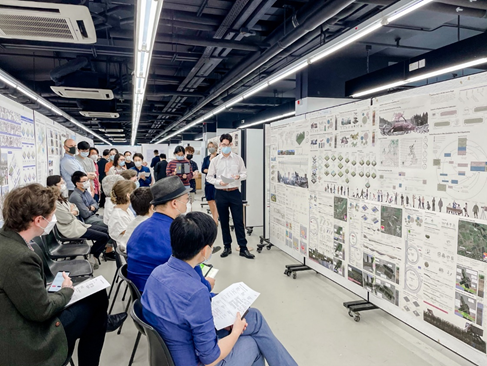 Division of Landscape Architecture
The Division of Landscape is distinguished by its commitment to teaching landscape architecture as an interdisciplinary field of study in which core competencies of landscape architecture are examined alongside developments in planning, conservation, urbanism and ecology.  The chronic and severe social and environmental challenges faced by many countries in Southeast Asia, resulting from rapid increases in population, urbanization, resource depletion, climate change, waste and pollution, technological advances etc., provide both the topical studies and intellectual questions within which our students develop the landscape architectural knowledge, technical skills and attitudes that will enable them to lead the effort in addressing these issues in future.
Complexities of built and natural environments are explored through multi-disciplinary approaches and within diverse cultural and environmental contexts throughout the region, and across physical and temporal scales.  Proposals for strategic landscape policy and planning, specific design, action, and management interventions are made relevant to both the environment and communities within which they are set through dialogue, academic research, innovative design, and performance evaluation.  Students engage with these challenges in the classroom, online, and through extensive local and international field trips with numerous encounters with community groups, NGOs, governmental agencies, and industry experts. 
The move to online teaching in fall 2019 brought new challenges to both teaching and learning, and we have been delighted at the positive response of the whole landscape community at HKU - the way they adapted to online working and have been able to develop new approaches and technologies to complete their studies.  Our annual yearbook (https://www.arch.hku.hk/programmes_/dla/) highlights a curated selection of student work from design studios and technical courses of the four-year Bachelor of Arts in Landscape Studies (BA(LS)), two-year Master of Landscape Architecture (MLA), and Postgraduate Diploma in Landscape Architecture (PDLA) programs. We are deeply grateful to the continued generous support of our alumni network, partners in practices and NGOs locally and regionally, and academic colleagues from leading landscape schools across the world.
In parallel, our research activities have continued to expand, with landscape colleagues and a growing cohort of research postgraduate students now pursuing a very diverse range of studies in crucial areas including: urban community, public housing, public space, and the street, environmental conservation, landscape ecology, land-use change, geospatial science, public health and urban greening, green building and neighbourhood approaches, urban forestry, urban agriculture, landscape systems and material technologies, climate change adaptation, sustainable environmental design, urban history, inter-tidal landscapes, cultural landscapes, and China's border landscapes.
The Undergraduate Landscape
The curriculum of the Bachelor of Arts in Landscape Studies (BA(LS)) emphasizes the development and refinement of the student's personal design process, supported by relevant landscape technologies, histories, theories, and visual communications.  Design studios and technical courses encourage students to work closely with instructors on projects and research studies that integrate both theoretical exploration and practical implementation and broaden students' perspectives of transdisciplinary practices.  The program gives students a comprehensive grounding in the knowledge, concepts, and skills that landscape architects require to deal with the complex community, ecological and developmental issues within diverse urban and natural environments.
The program starts with a multi-disciplinary view of the built environment, training students in critical observation skills and visual communication. In the second year, students experiment with making, scale, experiences and materials, acquiring a foundational vocabulary in the phenomenological, material and spatial aspects of landscape. The final two years increase in complexity as students confront ecological, sociological, urban, and infrastructural aspects within the design studio while building complementary theoretical and technical competency.  Students are exposed to a wide range of environments through extensive field trips and collaborations with leading landscape schools overseas.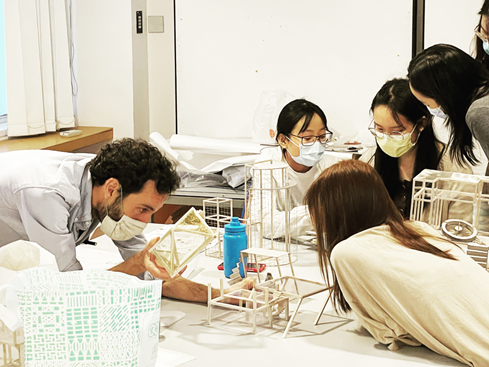 Featured Studio: BA(LS)4 Strategic Landscape Planning for the Greater Mekong
Instructors: Ashley Scott Kelly, Lu Xiaoxuan
With a solid landscape disciplinary foundation, including aspects of landscape architecture drawn from ecology, civil engineering, planning, physical and human geography, our final-year undergraduates spend their last design studio on regional landscape planning. For the last nine years, this studio has developed a sequence of studio exercises that rapidly builds students' capacity to engage with global development and sustainability discourses in the biologically and culturally diverse frontiers of Thailand, Myanmar and Laos. In "Studio Laos: Strategic Landscape Planning for the Greater Mekong," run from 2018–2021, the first exercise required students to understand knowledge-power issues by synthesizing a technical process of landscape transformation, such as land conversion, extraction and remediation, with case-based texts on Southeast Asian development from critical geography and anthropology that challenge mainstream land-use planning, alternative development models and the technically driven scopes of development programs. The studio cohort then travelled to northern Laos for ten days, roughly following the 414-kilometer route of the China-Laos Railway currently under construction. This journey was not framed as a planners' "site visit" but instead as a series of diverse stakeholder interactions ranging from domestic civil society to bilateral aid agencies, and included visits to nearly 20 development programs and projects purposefully selected for their contrasting ideological approaches to conservation and development. For the remainder of the semester, students explored contrasting pairs of these programs to generate strategic planning proposals, such as: resilience strategies for China-Laos Railway temporary access roads; synthesizing ecosystem science and community forestry programs; mitigation strategies for the industrialization of indigenous botanical knowledge; and landscape toolkits for arguing for international compensation standards. At the end of the semester, students presented their proposals to a cross-disciplinary panel of designers, planners, landscape ecologists, political ecologists, sociologists, environmental managers, field biologists, directors of conservation, philanthropy and green economy activists and civil society organizations. The overall ambition of this final studio is to strengthen students' disciplinary awareness for their future professional working within, alongside, or counter to the wide discursive fields of development that dominate landscapes of Southeast Asia.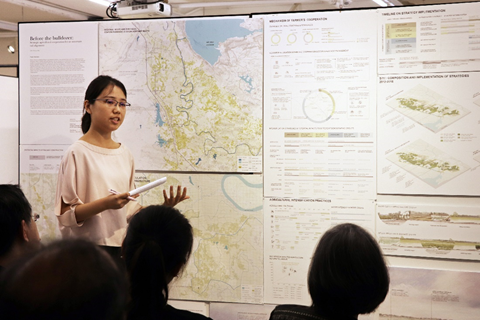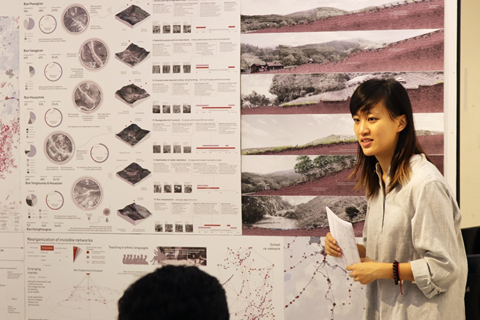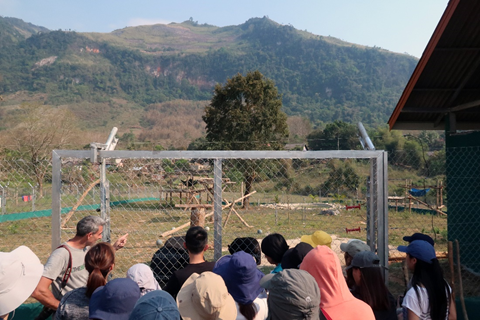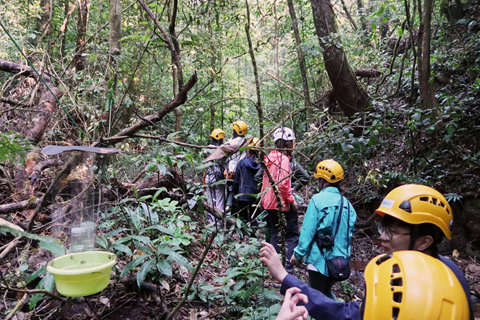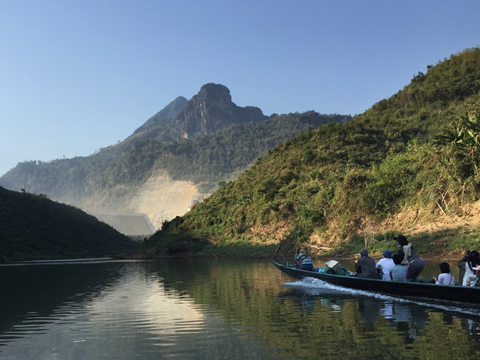 Taught Postgraduate Landscape
The Postgraduate Diploma in Landscape Architecture (PDLA) is our newest program in the Division of Landscape Architecture. This intensive one-year curriculum introduces foundational skills, theories and concepts of landscape architecture to students who enter without previous training in the environmental design fields. By creating new pathways for students with non-traditional academic backgrounds and experiences to enter the field, the PDLA generates a multi-skilled cohort capable of bridging traditional disciplinary boundaries and expanding the profession from within.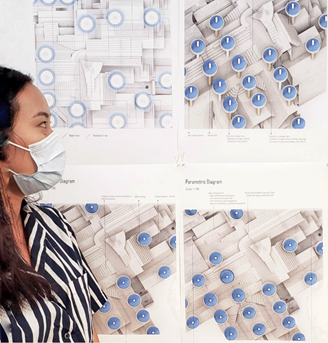 The Master of Landscape Architecture (MLA) is a two-year postgraduate degree in accredited by the Hong Kong Institute of Landscape Architects. The curriculum is structured around engaging the critical social, economic and environmental issues shaping Southeast Asia and the greater Pearl River Delta today. Within this context, our approach to landscape architecture is one that spans from the urban to the rural, where issues of density and development necessitate novel social and ecological solutions. By utilizing problem-based approaches to learning and by emphasizing critical, research-informed design practices, we prepare our students to take leadership roles as scholars, teachers and practitioners.
Featured Studio: MLA1 Hong Kong Island Coastal Trail
Instructors: Ivan Valin, Susanne Trumpf
The second MLA studio normally focuses on sites of landscape change in urban Southeast Asia. But in the fall of 2021, unable to travel abroad, we looked more closely at the projects that are changing Hong Kong's landscapes and communities.  Specifically, the studio investigated the  Hong Kong Island Coastal Trail - an active and ongoing project to connect, improve and extend existing promenades and pathways along the city's edge to create a single, continuous 65km pedestrian circuit around Hong Kong Island. With Studio Hong Kong: Landscape Peripheries, we challenged students to consider this trail as a catalyst with the potential to reactivate communities and local economies, to expand ecological networks, and to push conservation efforts. Research and design in the studio began by looking at the uncommon or invisible actors found within sites that interface with the coastal trail. Students then mapped the key spatial and environmental factors--along with their situated political, social, and historical relationships--shaping each coastal region.
We encouraged students to consider both radical and practical modes of landscape intervention. Practical projects built from existing local efforts and site assets, using existing resources and technology. We asked students to think about what kinds of action could be initiated within immediate time-frames—as this is the scale of community action and engagement. Radical projects were grounded in notion of an operational paradigm shift in which proposals countered existing bureaucratic and disciplinary silos. These projects could work at the scale of the landscape or the watershed and included site-specific ecological interventions along the city's waterfront edges, multi-purpose storm water infrastructures, and new modes of engaging with and expanding the natural habitats along the city's southern beaches, forests and wetlands.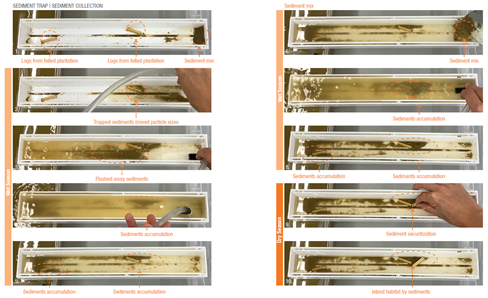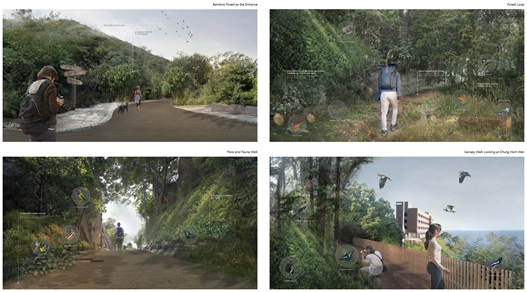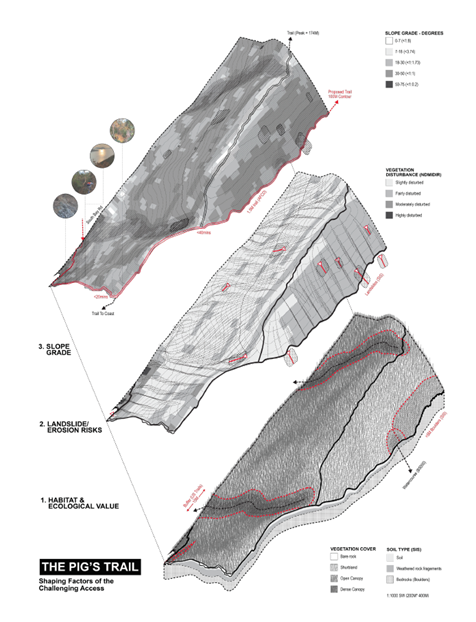 For more information, visit: https://www.arch.hku.hk/programmes_/dla/ 
---