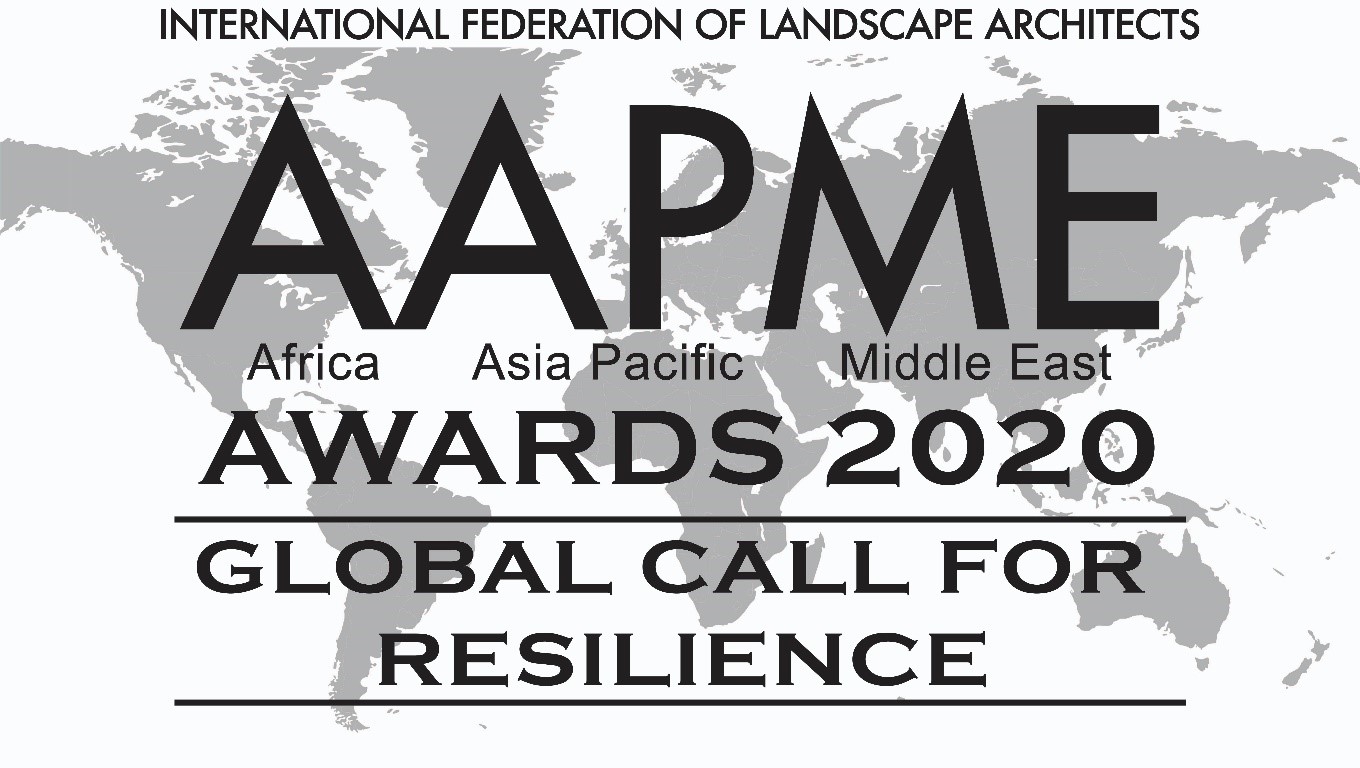 WE ARE NOW CLOSED FOR SUBMISSIONS!
IFLA AAPME Awards 2020 - "GLOBAL CALL FOR RESILIENCE" is a global award initiated by the IFLA Africa, Asia Pacific and Middle East (AAPME) regions. In 2018, the first AAPME Award - Resilience by Design - was organised by the IFLA Asia Pacific region and co-chaired by the three IFLA regional presidents. It was an international award for landscape design and planning recognition for resilience that was open to all IFLA regions and practitioners around the world for projects within the Africa, Asia Pacific and Middle East regions. Following the IFLA declaration of a Climate Change Emergency in 2019 at the IFLA World Council Meeting, Oslo Norway, the IFLA AAPME Awards 2020 now calls for resilience design projects from all parts of the world to be considered for recognition in a two-stage process.  
The initial award was the first ever cross-regional collaborative platform created to showcase single and multidisciplinary projects grounded in the landscape, with the intention of building resilience in our urban and natural systems. The 2020 Award is also a call for examples of climate change adaptation, responsible practice and the pursuit of joint efforts to address issues of resilience building, illustrated with actual case studies. 
Resilience is a goal. Building resilience is a continual process. There are many different areas of focus and challenge within resilience which are reflected in the award categories. Some of these categories also aim to focus on the intricate facets and outcomes that landscape architects have to support, protect and strengthen during the process of building resilience in our cities and our environments.