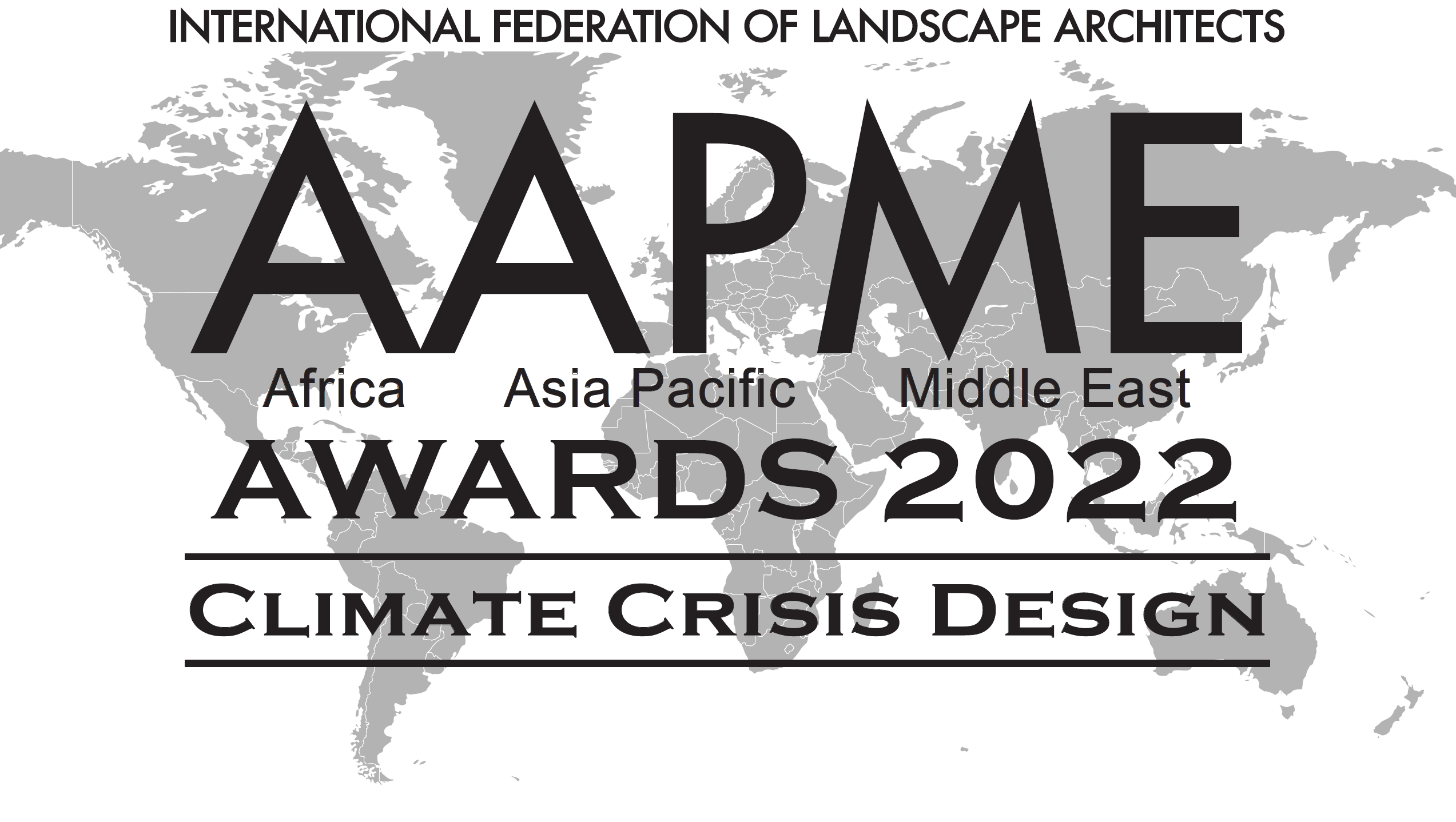 The Awards have concluded. 
---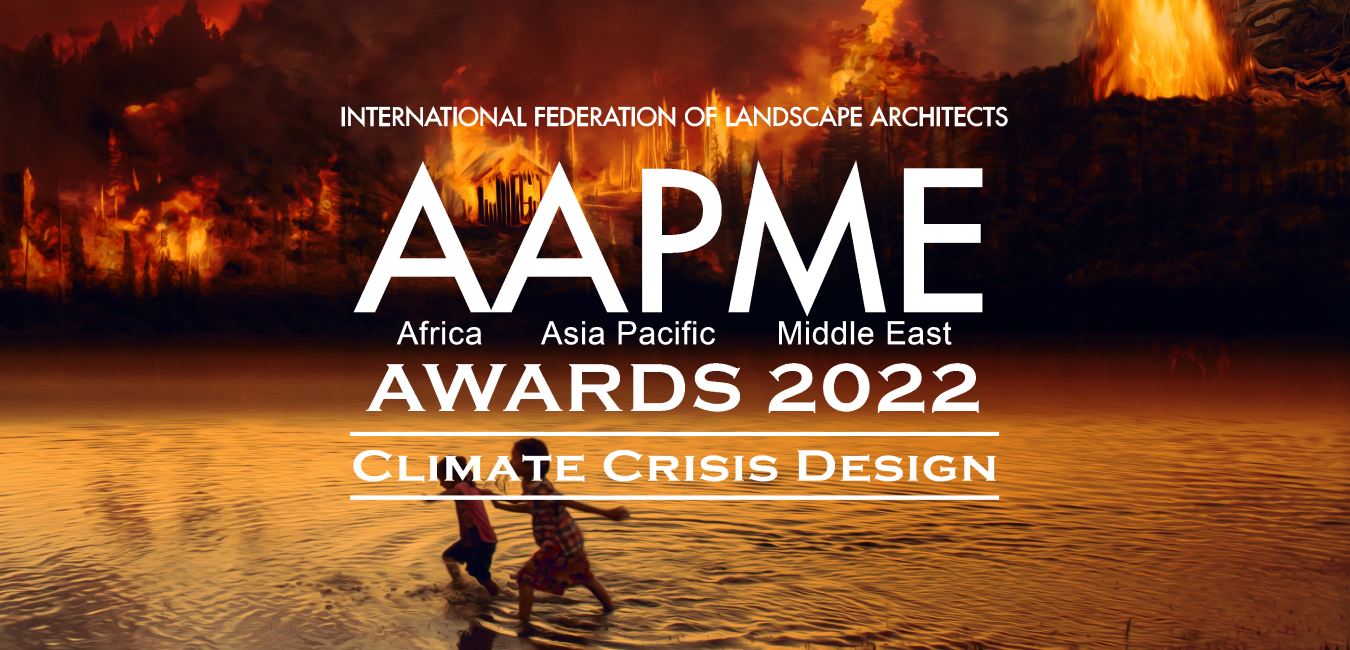 IFLA AAPME Awards 2022 - "CLIMATE CRISIS DESIGN" is an international design award organised by the International Federation of Landscape Architects (IFLA) Asia Pacific region (APR), in collaboration with IFLA Africa and Middle East regions. This year the award continues to call for climate actions and our response in climate crisis design. This award program directly references to the IFLA Climate Action Commitment, ratified by IFLA APR and many other associations across the regions. It is also our commitment to demonstrate where landscape architects are delivering on our commitment and achieving tangible actions through the program.
This prestigious award aims to recognise and showcase excellent multidisciplinary projects grounded in the environment and social realm, with the intention of strengthening resilience and climate adaptation in our urban, natural and social systems. The 2022 AAPME Award seeks to showcase works of landscape architects in our commitment to design sensitively, demonstrate responsible practices and to pursue collective efforts in order to address complex issues and challenges of our world today and tomorrow.
This award is open to all IFLA regions and practitioners around the world for projects within the Africa, Asia Pacific and Middle East regions. Position yourself among the best landscape architects that the region has to offer and gain a competitive edge through the recognition of your project in the IFLA AAPME Awards.
The awards will be held in Gwangju, Korea in conjunction with the IFLA World Congress Gwangju 2022 happening from August 31 - September 2.
For any queries please kindly contact Ms Aries Low, IFLA Asia-Pac Awards Coordinator, at +65 6496 5503 or iflaapr.awards@mci-group.com.
---