Come join us for our first ever IFLA APR PPP Cross Talk!
Recording now available on YouTube!
Date: 30 July 2021, Friday
Time: 18:00 - 19:30 (Japan Time Zone GMT+9)
Venue: Zoom
IFLA APR PPP Cross Talk aims to become a platform to connect Landscape Architects within the Asia Pacific region. Cross Talk will cover social, and environmental issues in Asia, hosted by various PPP working groups.
For our very first session, we aim to discuss 'visions and approaches' toward Urban Green Infrastructure implementation specific to Asia Pacific Region.
Join us as we kick off the first session with our Japanese Landscape Architects and discuss topics on Green Infrastructure with relevant project case studies!
Agenda
Short Presentation (20 min.) x 2 + Commentator Presentation (15 min.)
Discuss concept and forms of Green Infrastructure in Asia Monsoon Climate from Japan
Featuring: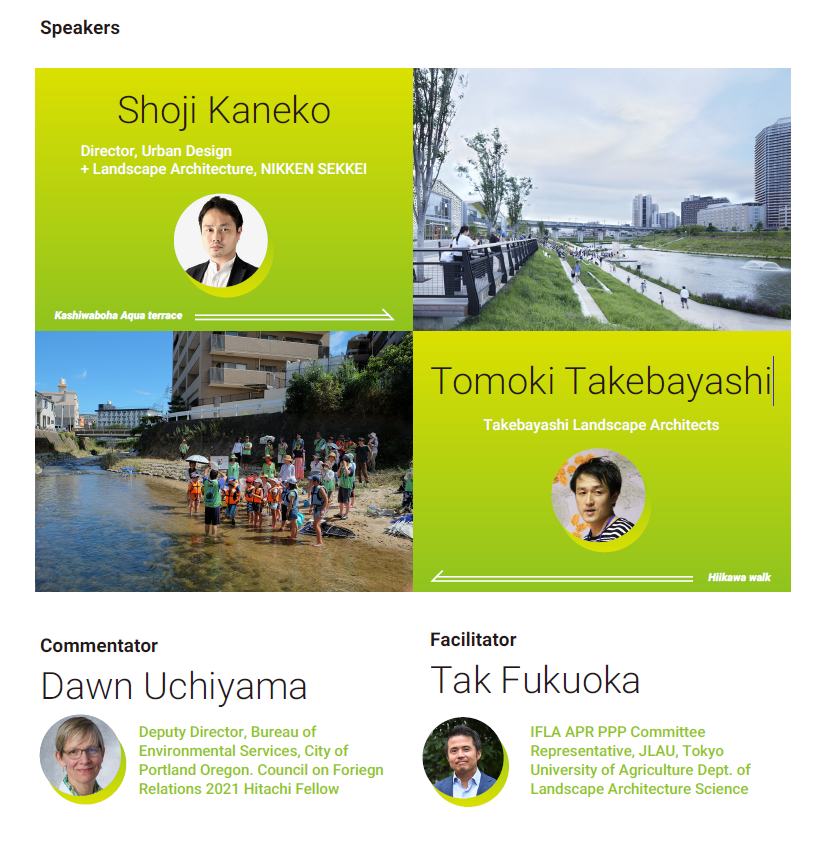 ---