Australian landscape Architects making a difference through climate-positive design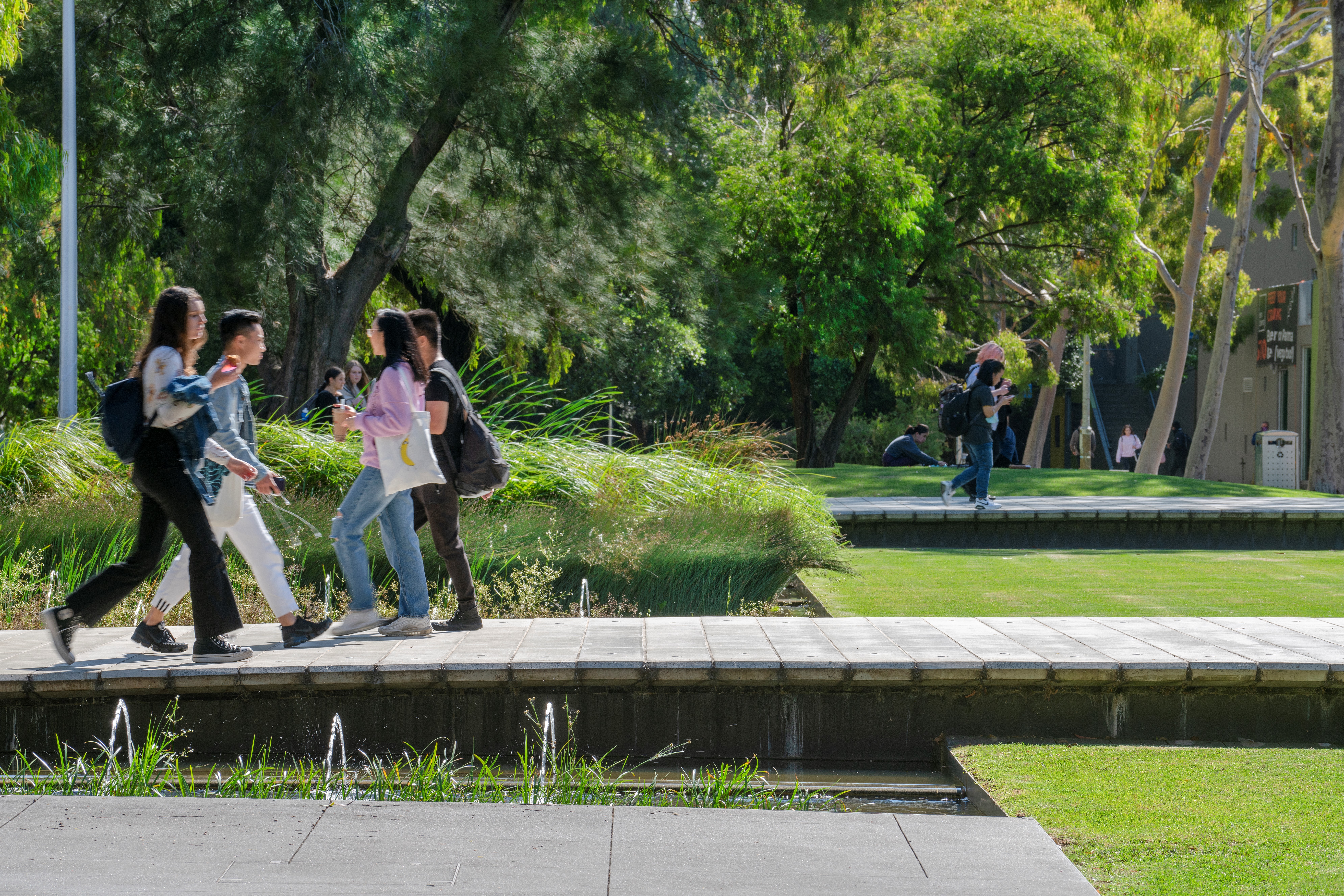 "This century is the golden age of landscape architecture. The world really needs you. It needs what you know and what you believe in. Now is the time." – Martha Schwartz, New Landscape Declaration Summit, 10 June 2016
Landscape architects are uniquely placed to lead and deliver climate-positive design solutions for our planet. We have the ability to sequester more greenhouse gases than our projects emit. AILA's Climate Positive Design Working Group is developing a clear roadmap so Australian landscape architects can deliver climate-positive design outcomes.
If you are a landscape architect wanting to address climate issues, the Climate Positive Pathfinder application is a great starting point. This free web-based tool can help you to calculate your project's greenhouse gas budget and climate-positive date. To make the app even easier to use, AILA has produced a five minute explainer and an hour webinar explaining how it works, along with a step-by-step demonstration of how to enter your project data into the application. We have also developed our "top six things" a landscape architect can do to be climate positive, along with questions and answers, and an Australian "cheat sheet" to the Climate Positive Pathfinder application. These are now on the climate positive design page of the AILA website.
The working group is currently developing three documents to launch in February 2022. The first is the Climate Positive Design AILA Roadmap. This will provide AILA with the targets, time frames and actions to help roll out climate-positive design to members. The roadmap has been informed by an international benchmarking review of the climate policies and strategies of other landscape architecture organizations including the Landscape Institute. Following the review, we framed the roadmap around three key ideas:
Providing support for AILA members to understand and deliver Climate Positive Design;
Providing leadership within the profession by engaging AILA with other institutes, businesses and professional bodies to promote and enable Climate Positive Design across disciplines;
Developing policy that positions AILA and its members as leaders and advocates in the climate-positive space.
The second document is the Climate Positive Design Action Plan for Australian Landscape architects. This aims to provide clear, simple advice on what you, as a landscape architect, can do to understand and deliver climate-positive design through your projects and practice.  It is framed around three big ideas.
Understand the environmental and carbon impacts of what we do through evidence-based research.
Manage and mitigate these impacts through good planning and design.
Advocate and educate for better understanding of carbon neutral and climate positive design with our clients, colleagues, collaborators, stakeholders and Government.
Read the full article here