The Case for GIS Proficiency in Landscape Architecture
GIS goes beyond basic locative analysis and is steadily becoming more integrative with familiar systems and software.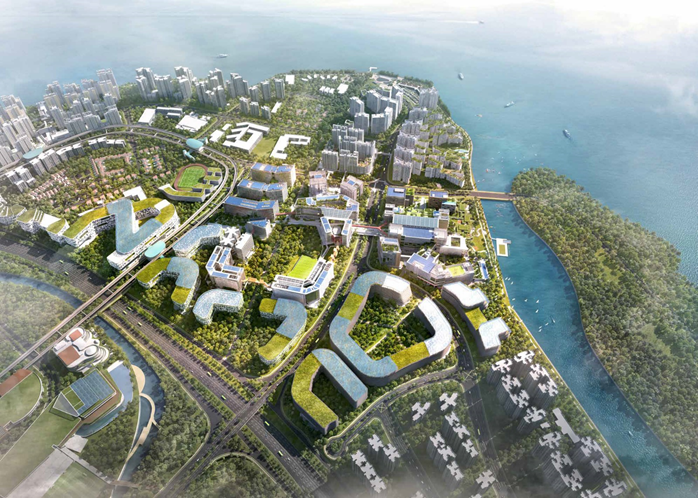 Today, GIS (Geographic Information Systems) is widespread in application across many fields. In fact, its history and essence are closely tied to our industry. Landscape architects are familiar with Ian L. McHarg's book "Design with Nature". While explicating his "Layer-cake" and "Overlay" method of site analysis, he outlined the connections between sensitive urban development, social factors, and environmental impact. The Scottish landscape architect and writer pioneered the idea of regional planning using natural systems, paving the way for modern-day GIS.
GIS is no stranger to us because it identifies with so much of what we do. It allows us to confront global environmental issues like rising temperatures and sea-level rise, as well as regional land area changes over time. We can also zero in on nationwide park visitorship status, neighbourhood tree-tagging, and calculation of soil or hydrological volume on-site. In practice, we use GIS for LiDar (Light detection and ranging) and carrying out Environmental Impact Assessment (EIA).
ESRI's (Environmental Systems Research Institute) ArcGIS is the most prominent GIS software worldwide. Jack Dangermond, founder and president of ESRI, similarly has a background in landscape architecture, environmental science, and urban design. In a recent interview, he calls GIS "a sort of intelligent nervous system for our planet at a time when humanity desperately needs one to address the environmental and humanitarian crises at hand."
However, if GIS is that visionary and applicable, why is it slow in being picked up by landscape academia and practice?
For most of us, the application of GIS is usually restricted to the elementary tasks of visualising maps and accessing data layers. Despite being armed with many complementary applications (ArcGIS Earth, Explorer, GeoPlanner, Story Maps, Survery123, Field Maps and Drone2Map, etc), ArcGIS is still largely perceived as more of a planning tool, rather than a design tool. However, as GIS becomes more integrative with landscape architecture design principles and software, students and practitioners alike should embrace the explosively endless possibilities of GIS.
At first glance, apprehensiveness towards GIS may be caused by the question of scale and limitations of data access and graphical capabilities. Why would one need to learn GIS if he or she only does smaller-scale projects? Relating to landscape architecture scale instinctively, GIS helps us see the larger picture, as well as details of microscopic elements. This allows us to be better informed by surrounding social patterns, understand the larger context, and assess the impact of our projects – big or small. Without the development of GIS proficiency, one may end up being limited to only smaller-scale projects. With the same reasoning, those unfamiliar with BIM (Building Information Modelling) are unable to participate in the process of BIM e-submissions.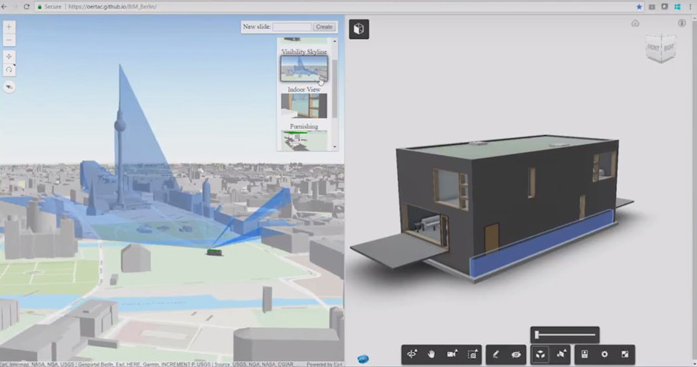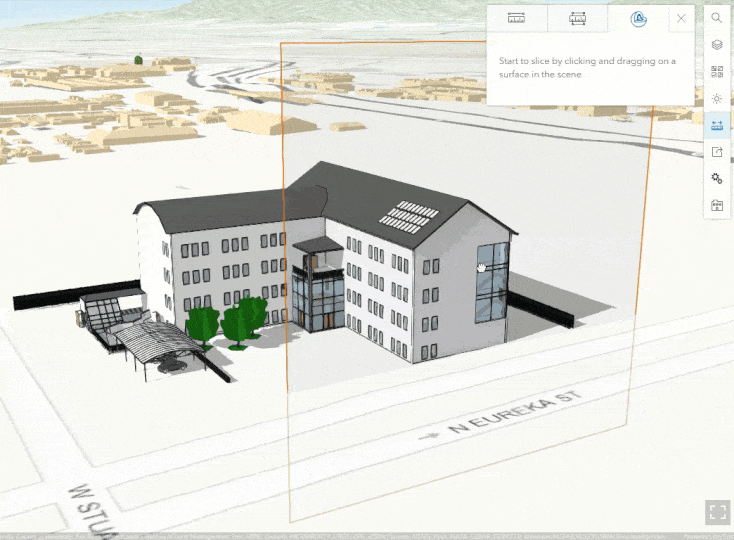 The integration of GIS and BIM (GeoBIM) is revolutionising how the urban form is planned, visualised, and delivered. Designs can be georeferenced to ensure sound interventions on existing communities and networks. The new "Building Scene Layer" data type allows for web visualisation of BIM building data on ArcGIS Online, where the ArcGIS API for Javascript further empowers us to create a richer, more user-centric web app.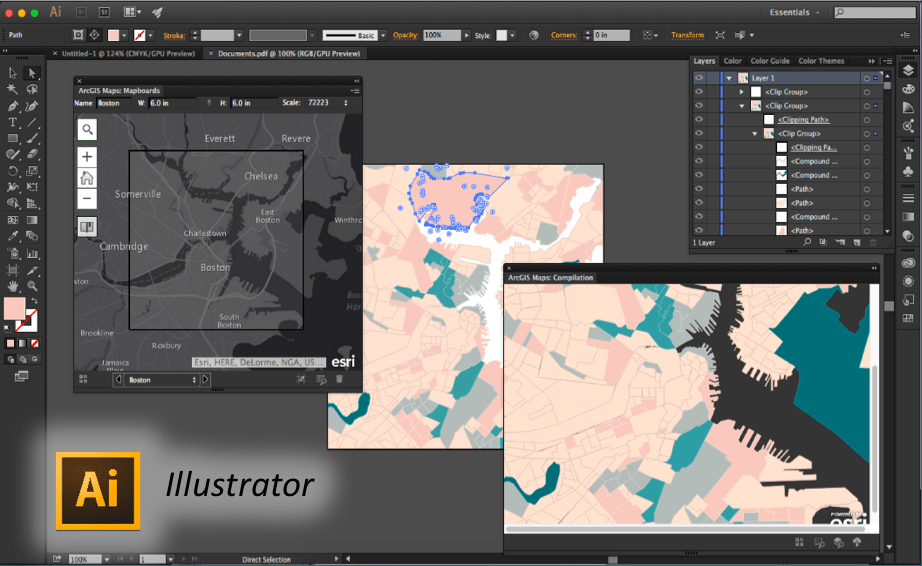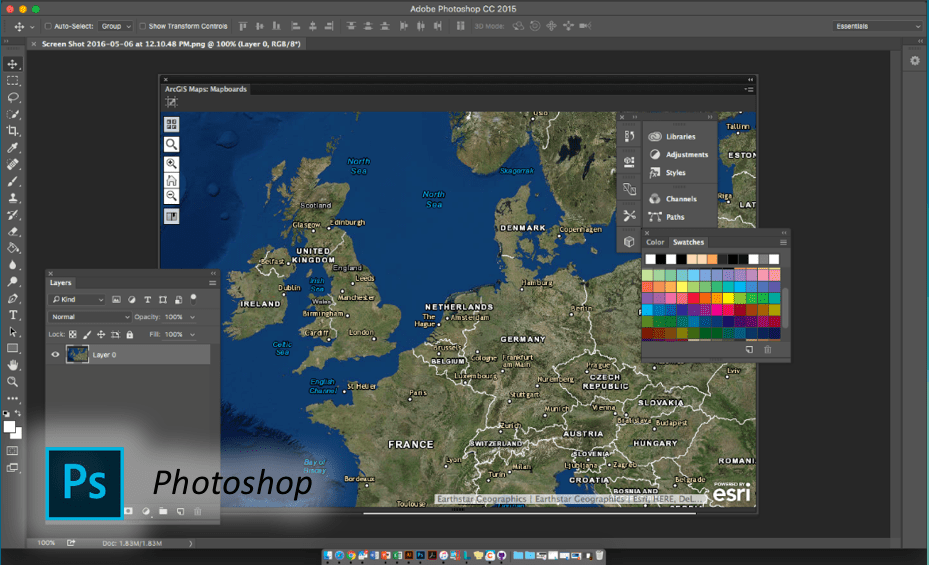 Previously, ArcGIS users had to export map data separately into design software. As such, not many wanted to use GIS since it does not readily align with the industry's graphical design standards. ArcGIS for Adobe Creative Cloud bridges this gap by removing the middle steps of exporting GIS data and re-importing them into Adobe Illustrator or Photoshop.
Traditionally in design composition, we use instinctive methods like hand-rendering and contour models. There is a disjunction between the physical and virtual as we use CAD and 3D modeling today. In an agreeable cross of both mediums - Draft Sketch makes it possible to digitalise hand-drawn maps to preserve the fulfilling allure of cartography.
With new tools uncovered frequently, GIS may be a lot to take in. Landscape architects need to recognise that GIS goes beyond basic locative analysis and is steadily becoming more integrative with familiar systems and software. Ultimately, learning GIS yields major benefits that are restricted only by ourselves. In the spirit of holistic, multi-disciplinary design and cross-industry collaboration, GIS is a wholesome tool that helps landscape architects communicate across fields. By taking the lead in discussions through GIS, we can push for a unified goal of shaping a greatly informed, highly liveable, and climate-resilient environment for its citizens and future generations to come.
---
 About the Author
| | |
| --- | --- |
|      | Crystal is an aspiring landscape architect and urban designer at the National University of Singapore. She is passionate about designing cities for high levels of liveability and understanding how cities interact with their environment at the macro and micro scale. In an ideal world, Crystal believes that all systems should be concerned with achieving a sustainable balance and resilient design in the face of climate change. |