Climate Change: Less Is More
IPCC's 6th Assessment Report on the state of our planet is not looking great but is the dose of reality we need.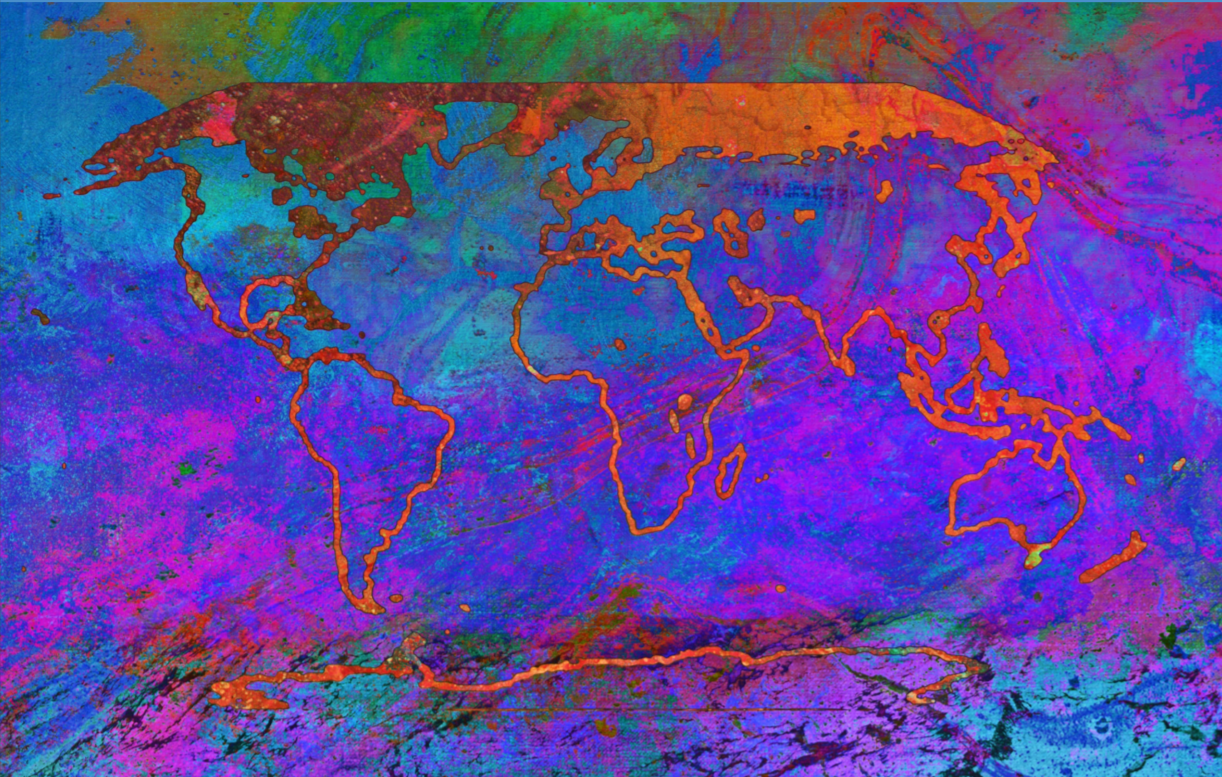 Source: UN Intergovernmental Panel on Climate Change
To download the Full (illustrated) Assessment Report, click here.
To download the Summary for Policy Makers, click here.
Most of you would have heard about the Sixth Assessment Report or AR6, published recently by the UN's Intergovernmental Panel on Climate Change. IPCC has been releasing these climate assessment reports since 1990, providing important material drawn on by negotiators in the historic 1997 Kyoto Protocol. AR5, the last report, was extensively used to shape policies set out in the 2015 Paris Climate Agreement. However, the agreement like its predecessor, lacks concrete subsequent climate mitigation actions by governments who signed the climate pledge. The world is currently not on track to limit global warming to 1.5 degrees and the targets announced in Paris are simply not enough. In 2018, there was still a rise in >2% global carbon dioxide emissions, followed by another 0.6% rise in 2019. (Global Carbon Project) It took an unprecedented global lockdown in 2020 to reach a 7% reduction in emissions, all of which we have already made up for as we move into the third quarter of 2021.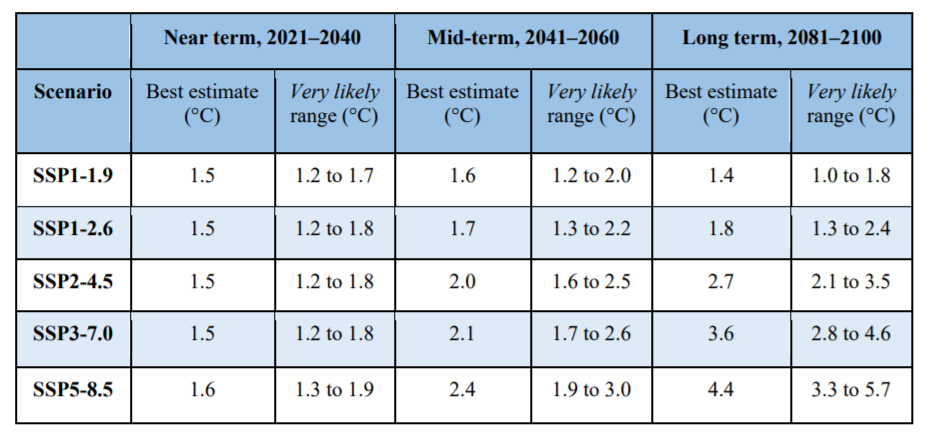 Source: UN Intergovernmental Panel on Climate Change
The AR6 is predicting an unprecedented level of climate change that is irreversible in the near term, which should come as little to no surprise to those of us in the industry who have been working towards mitigation, adaptation and decarbonisation. The report also shows us a way out of this self-inflicted situation, through its most optimistic Shared Socioeconomic Pathway (SSP1-1.9), that if we reach net zero emissions in due time, we will see a stabilisation of temperatures.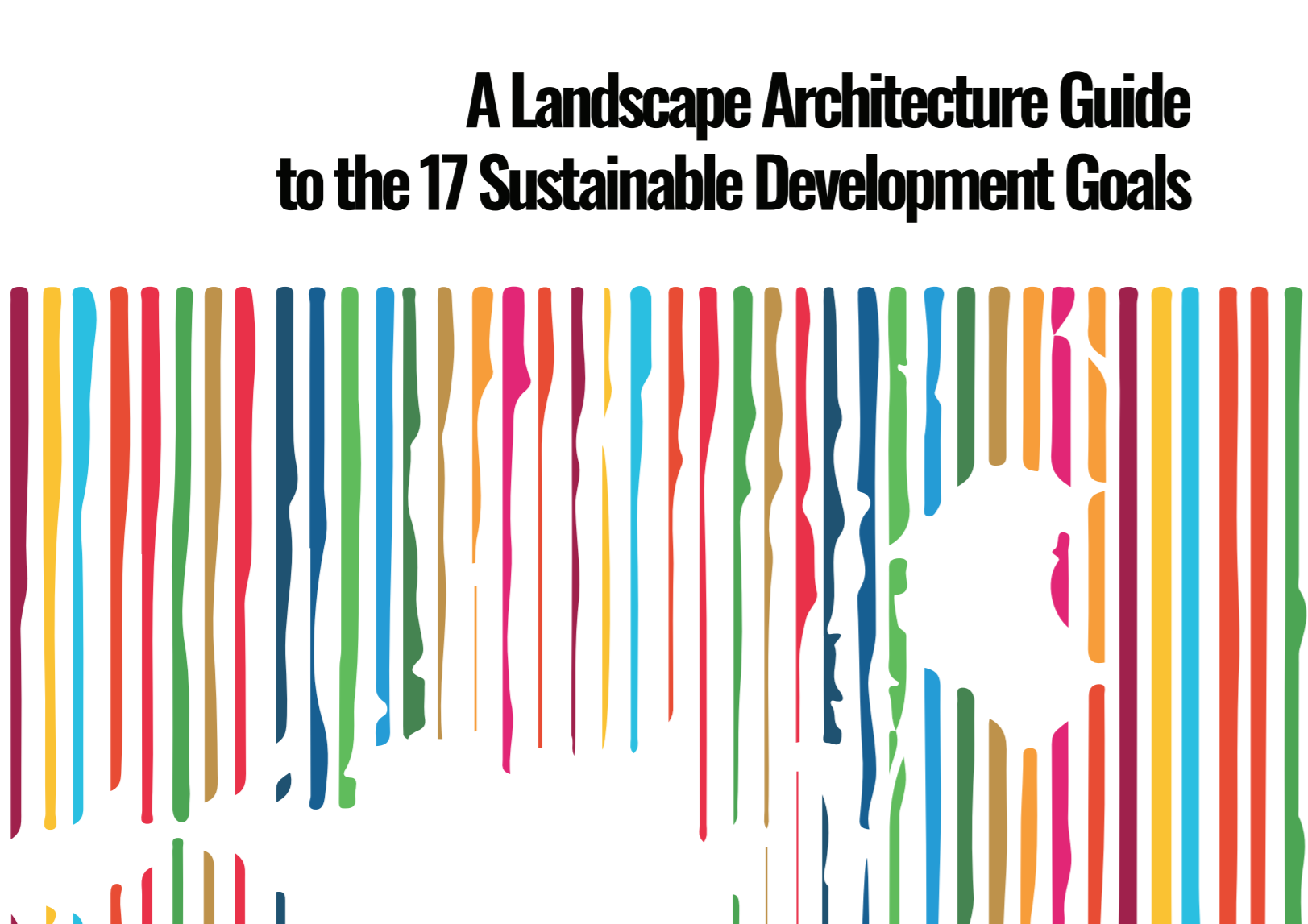 Source: International Federation of Landscape Architects
In the same thread, how do landscape architects further our profession's commitment to reach a minimum of net zero carbon dioxide emissions as soon as possible? In 2019, IFLAAPR declared a Regional and Global Climate and Biodiversity Emergency and recently, IFLA World released a publication "A Landscape Architecture Guide to the 17 Sustainable Development Goals" in support of the UN's 2030 Global Agenda for Sustainable Development. The good work we do in our profession to increase resilience of our natural systems to mitigate global warming, sea level rise, etc, also speaks for itself. (Do look out for the submissions for IFLAAPR's 2021 Asia-Pac Landscape Architecture Awards!)
Later in November this year, our world leaders will congregate at the COP26 Climate Change conference in Glasgow. This may well be one of the last opportunities to reach an international consensus and cooperation on global strategy before the next decade. With pressure mounting from all directions, e.g. science-backed climate change reports, pledges from companies and the watchful (digital) eye of Gen Z termed "The Sustainability Generation"- we hope that governments make good on their word to be part of firm binding commitments to urgently and drastically impose decarbonisation, in time to limit climate change. As our professional work inevitably bleeds into our everyday lives, we can individually reassess the sustainability of various lifestyle choices. While it is difficult to be politically correct over contentious issues like digital footprint emissions, "last chance tourism", over-reliance on air-conditioning, plant-based diets, and "eco-friendly" products. Ultimately, the "Less is More" golden rule that applies for minimalism, also applies for climate change and sustainable development. The less we consume, the better.
Next, how do we do more good with less?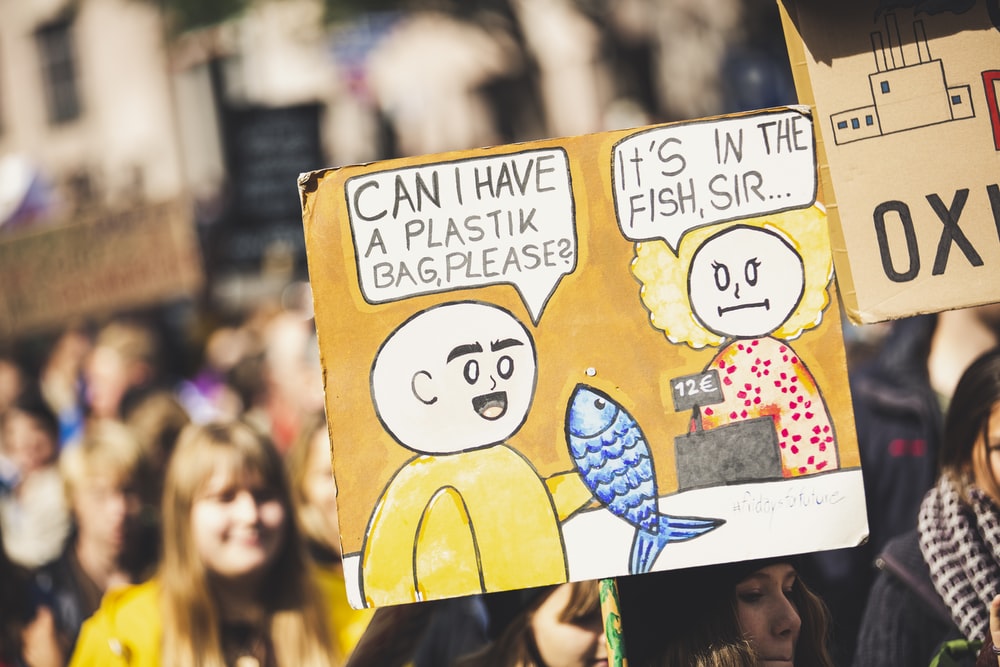 Source: Lorenzer Platz, Germany, Unsplash
---
About the author
| | |
| --- | --- |
| | Crystal is a Graduate Landscape Architect who completed her Masters in Urban Design at the National University of Singapore. She is passionate about designing cities for high levels of liveability and understanding how cities interact with their environment at the macro and micro scale. In an ideal world, Crystal believes that all systems should be concerned with achieving a sustainable balance and resilient design in the face of climate change.  |
---