Corporate Member Feature: Arcplus Group PLC. Shanghai Xian Dai Architectural Decoration & Landscape Design Research Institute Co., Ltd.
Arcplus Group PLC is a high-tech listed enterprise based on foresight technology, which is positioned as an integrated service provider offering high-quality comprehensive solutions for urban development. Shanghai Xian Dai Architectural Decoration & Landscape Design Research Institute Co., Ltd. (hereinafter referred to as: SHXDADL) is a subsidiary of Arcplus Group PLC, and also the first company engaged "Environment Design" in Shanghai.
Since its establishment in 1999, SHXDADL has completed more than 1,000 influential public building projects at home and abroad, with landmark design works in more than 30 regions, and won more than 450 design awards.
Our team has long been committed to the whole lifecycle of landscape project, and dedicated to exploring the combination of ecological technology and landscape art. We have been actively exploring landscape practice fields such as brownfield restoration, large parks and green areas, urban renewal, rural revitalization, waterfront ecological landscape, especially We have conducted successful practice and research in the systematic management of highland lakes, ecological corridor construction and ecological restoration of lakeshore zones.
We believe that elements in nature interact with each other following their own laws. Based on natural solutions, we seek to make landscape more valuable and make life of higher quality.
1. The Shanghai Garden of the 2019 Beijing World Horticultural Exhibition, China, 2017-2019:Auspicious Cloud
The 2019 Beijing World Horticultural Exposition was held in Yanqing District, Beijing, China. It is a A1 level horticultural exposition which is the highest level and certified by International Association of Horticultural Producers (IAHP) and the Bureau of International Exhibitions (BIE).
The Shanghai Garden Exhibition is located adjacent to the China Pavilion and the Beijing Garden Exhibition, with a total area of 2,850 square meters.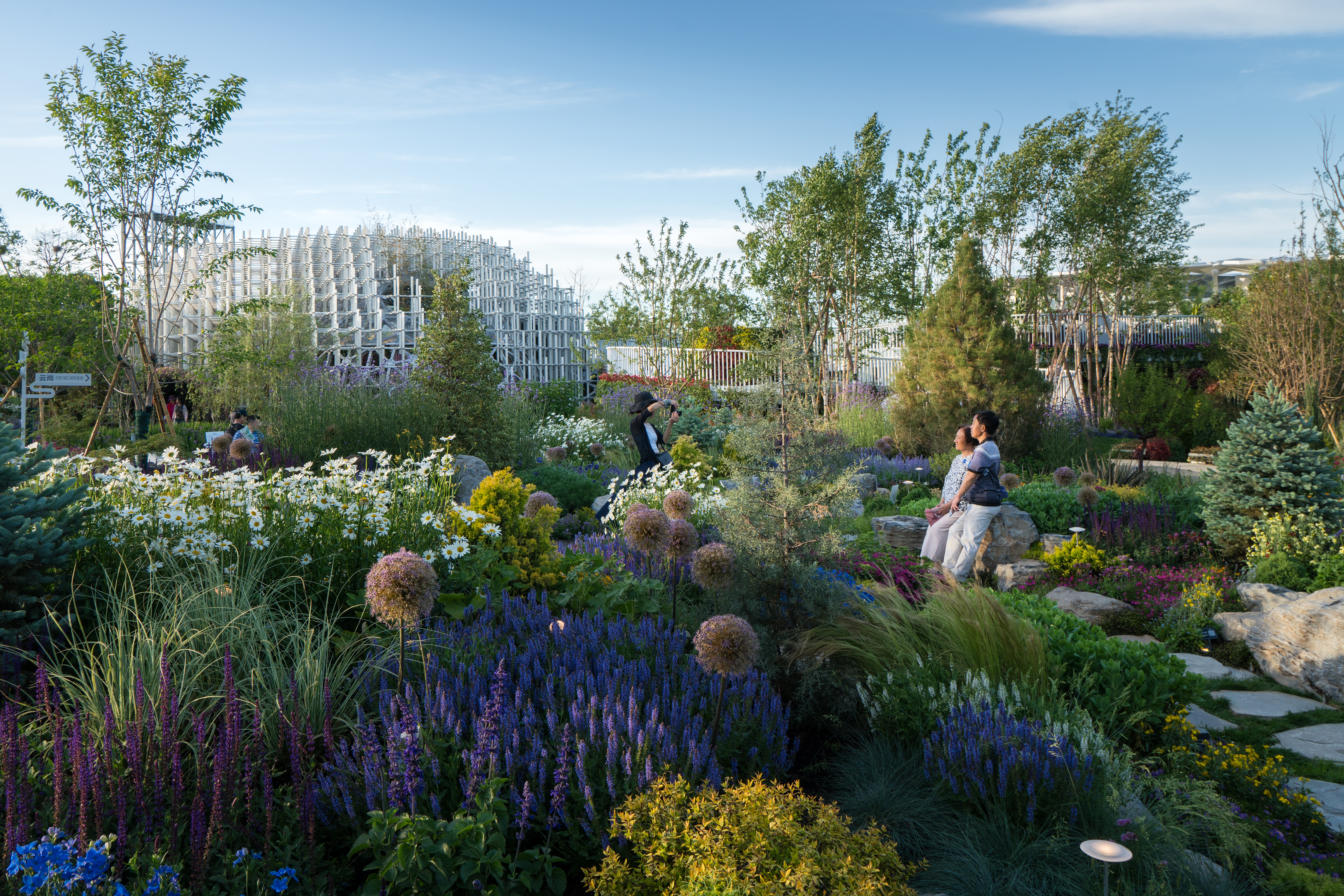 With the theme of "auspicious cloud", Shanghai Garden presents a harmonious picture of "the auspicious clouds bring good luck, while the refreshing rain nourishing all creatures" through the techniques of gardening, expressing the blessings for China and the wishes for a better life. The Garden is divided into six areas: Cloud Stairs, Cloud Shadow, Cloud Clothes, Cloud Hill, Cloud Nest and Cloud Nest. While presenting the achievements of horticulture, it also displays the unique Shanghai-style gardening culture and local characteristics. There created nine characteristic areas, including Shade Plant Garden, Rock Garden, Iris Garden, Herb Garden, Ornamental Grass Garden, Aquatic Forest Garden, Flower Border Garden, Vertical Greening Garden and Terrace Garden.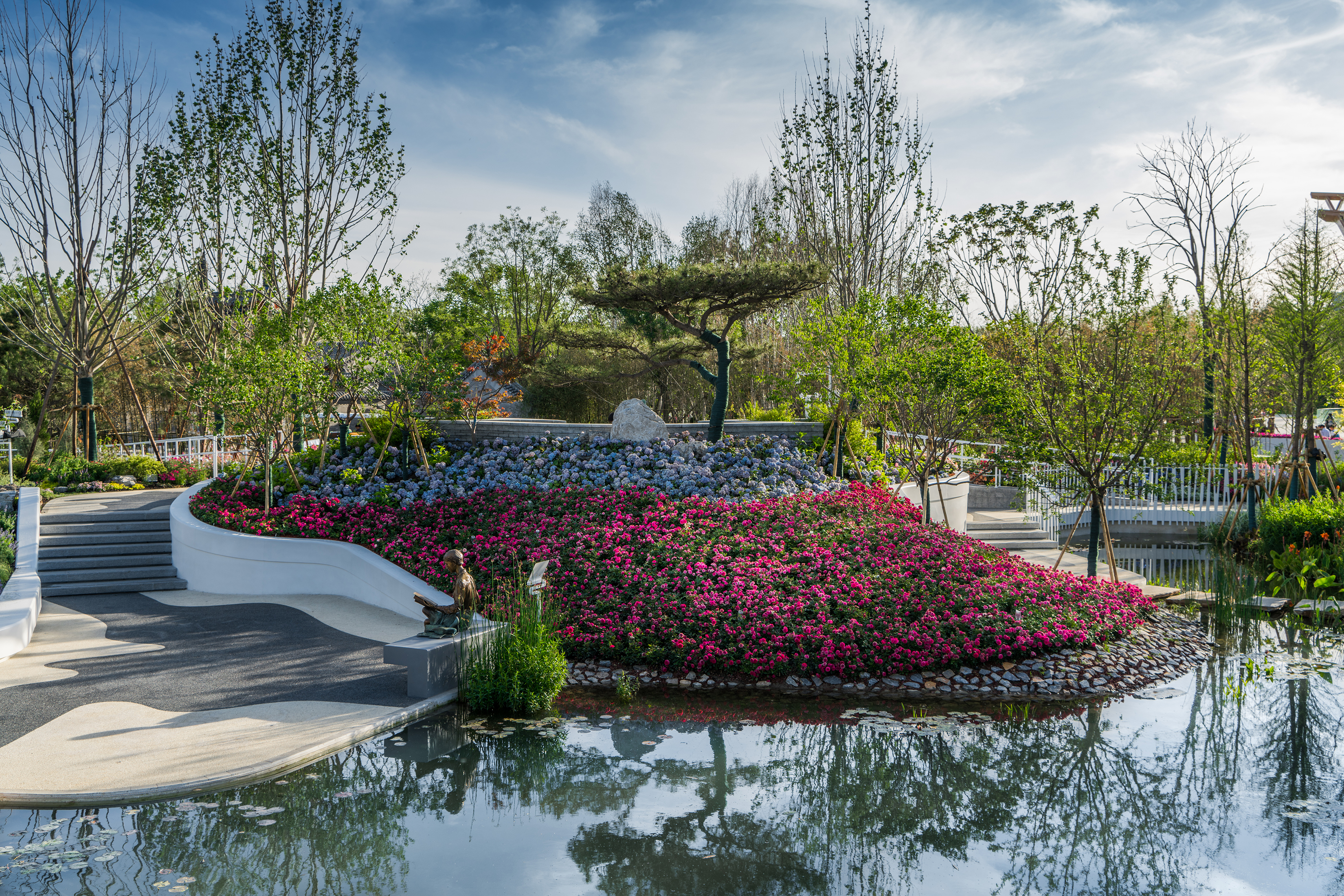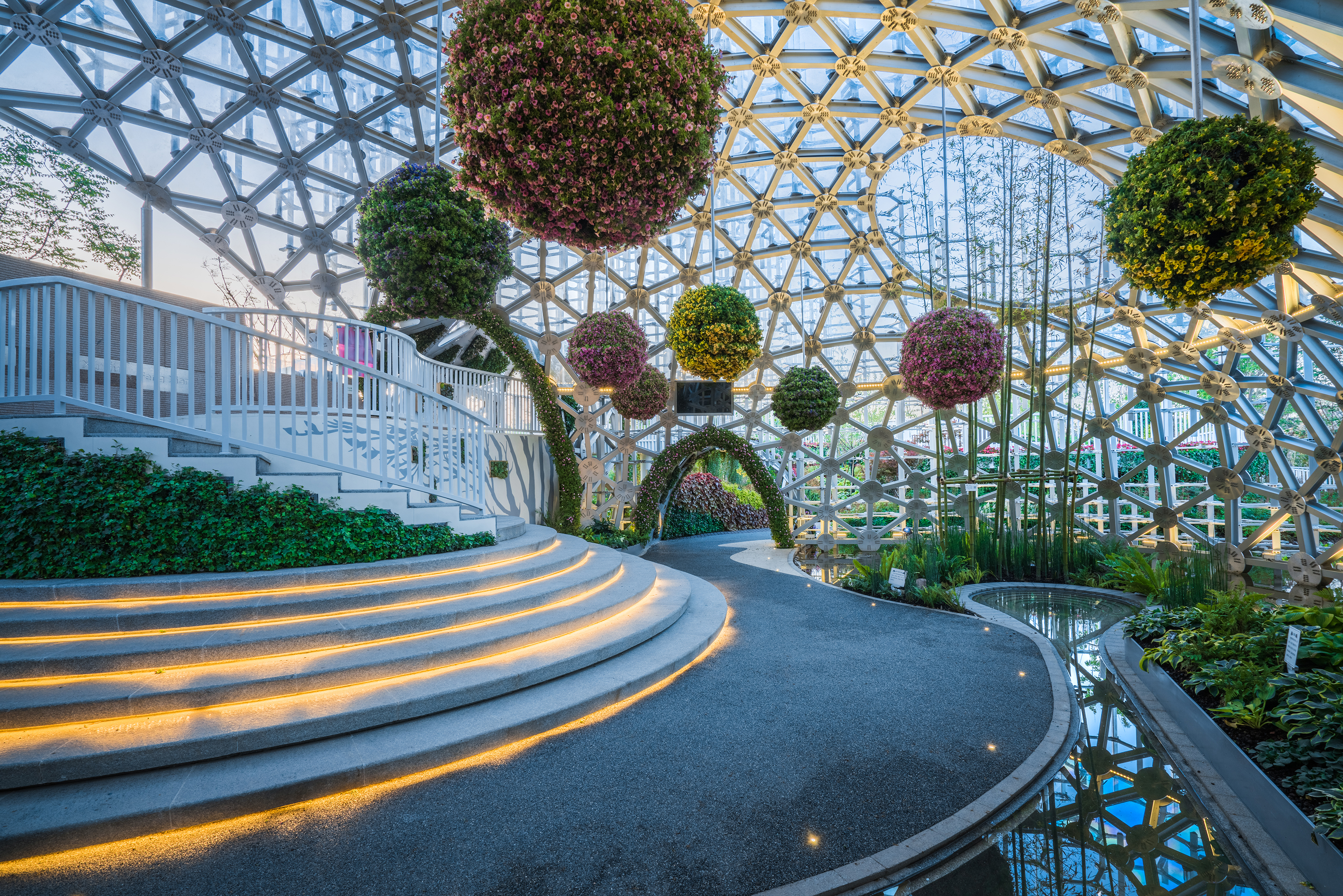 The Shanghai garden put emphasis on ground cover plants. It designs several different type of flower border with over 300 plant species including biennial plants and perennial flowers like alum root, iris and hydrangea. Parametric design, prefabricated construction and ecological Water purification technology also play an important role in the project.
The exhibition garden has a fascinating horticultural style, changing trails, excellent gardening experience, small but rich in content, reflecting the characteristics and development achievements of Shanghai style Garden. It shows visitors an impressive urban exhibition garden.
In the end, the Shanghai Garden won the AIPH Award and the Organizing Committee Award.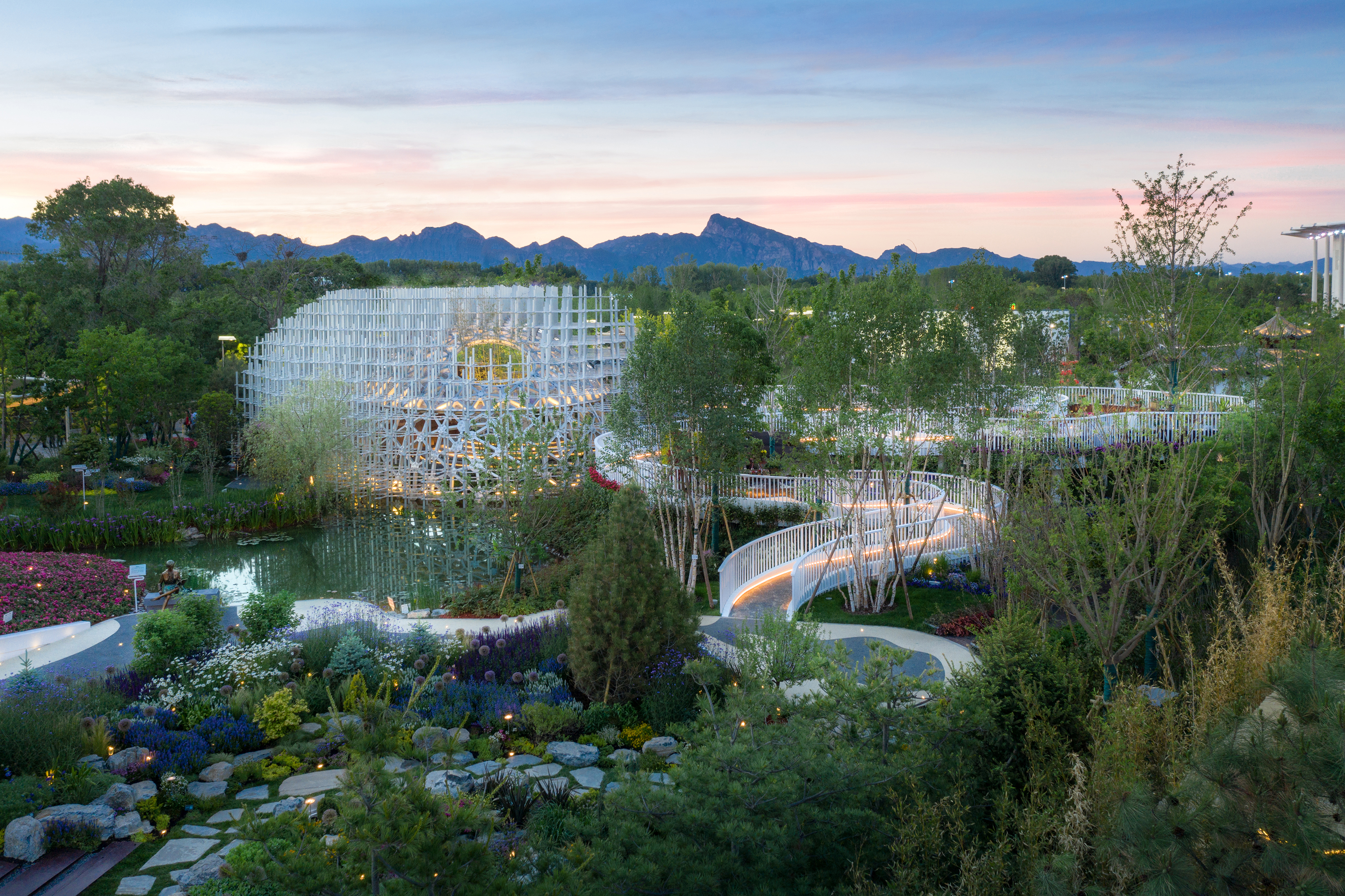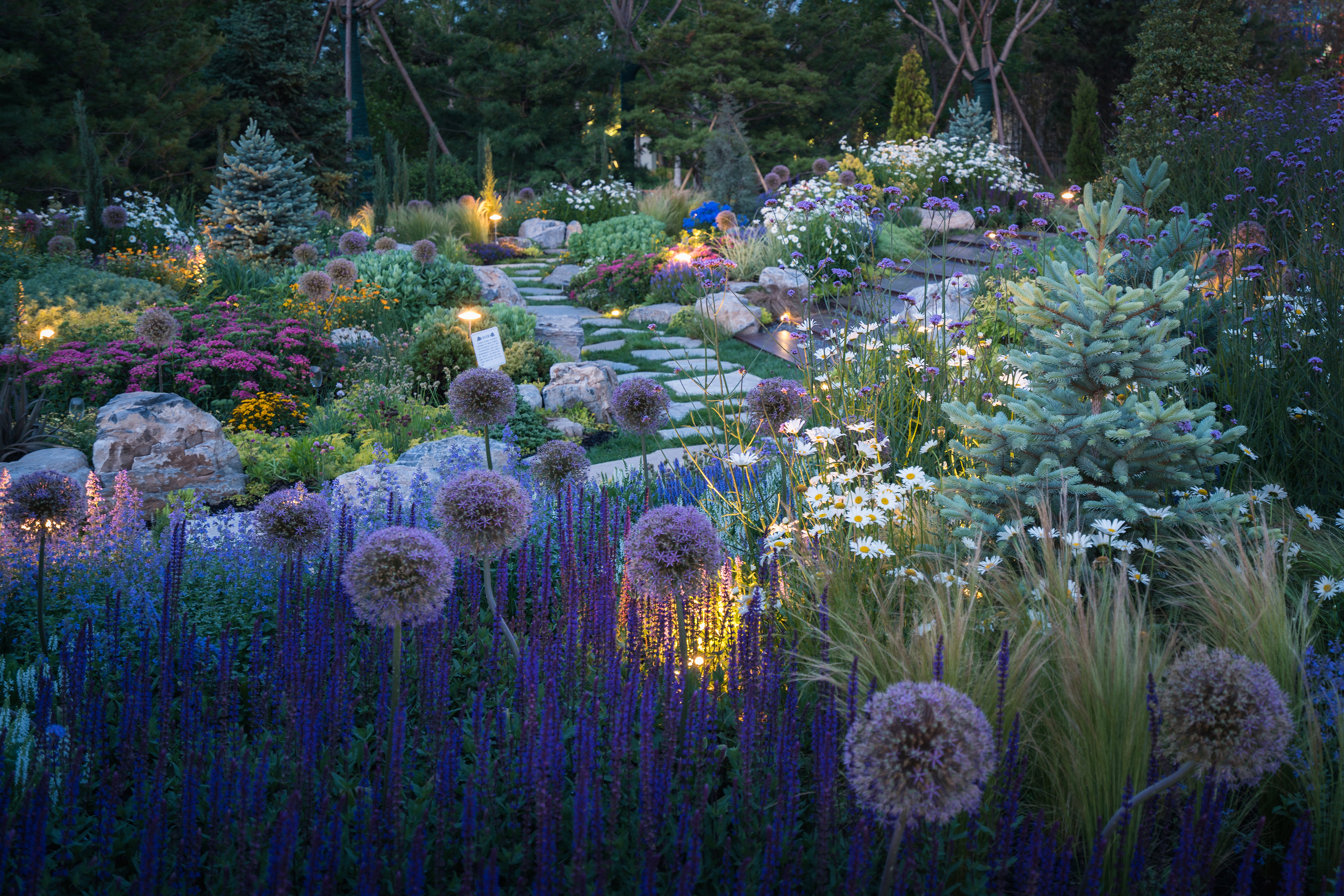 Read the full article here.