Corporate Member Feature: TK Studio Co., Ltd
Based in Bangkok, Thailand, TK Studio Co. Ltd. specializes in landscape design and is passionate about delivering natural landscape that creates resilient habitats, aiming to minimize environmental impacts and advocating for sustainability in design. In order to foster healthy ecosystems, the firm believes that humans and other living species must be equally considered in the design process, resulting in a variety of landscape functions which TK Studio refers to as Productive Landscapes. It is a functioning landscape design that enhances human wellbeing, where landscape performs as infrastructure, provides production and mental healing power, and be flexible for both human activities and resilient design. At the same time, TK Studio pursues the practice of establishing ecosystem services in landscape projects, which eventually will bolster sustainable growth, balancing social, economic, and environmental developments.
TK Studio challenges itself in design excellence when starting with each project, we always value the comments from our staff and combine fresh ideas with core fundamental principles in order to develop the best design solutions for our clients. The firm's greatest strength is its people—with the consolidated bonding and teamwork. TK Studio gathers a group of staff with different expertise, from landscape architects to technicians, in-house artists, horticulturists, and research & development that contribute thoughts and ideas throughout the design process, from conception to construction.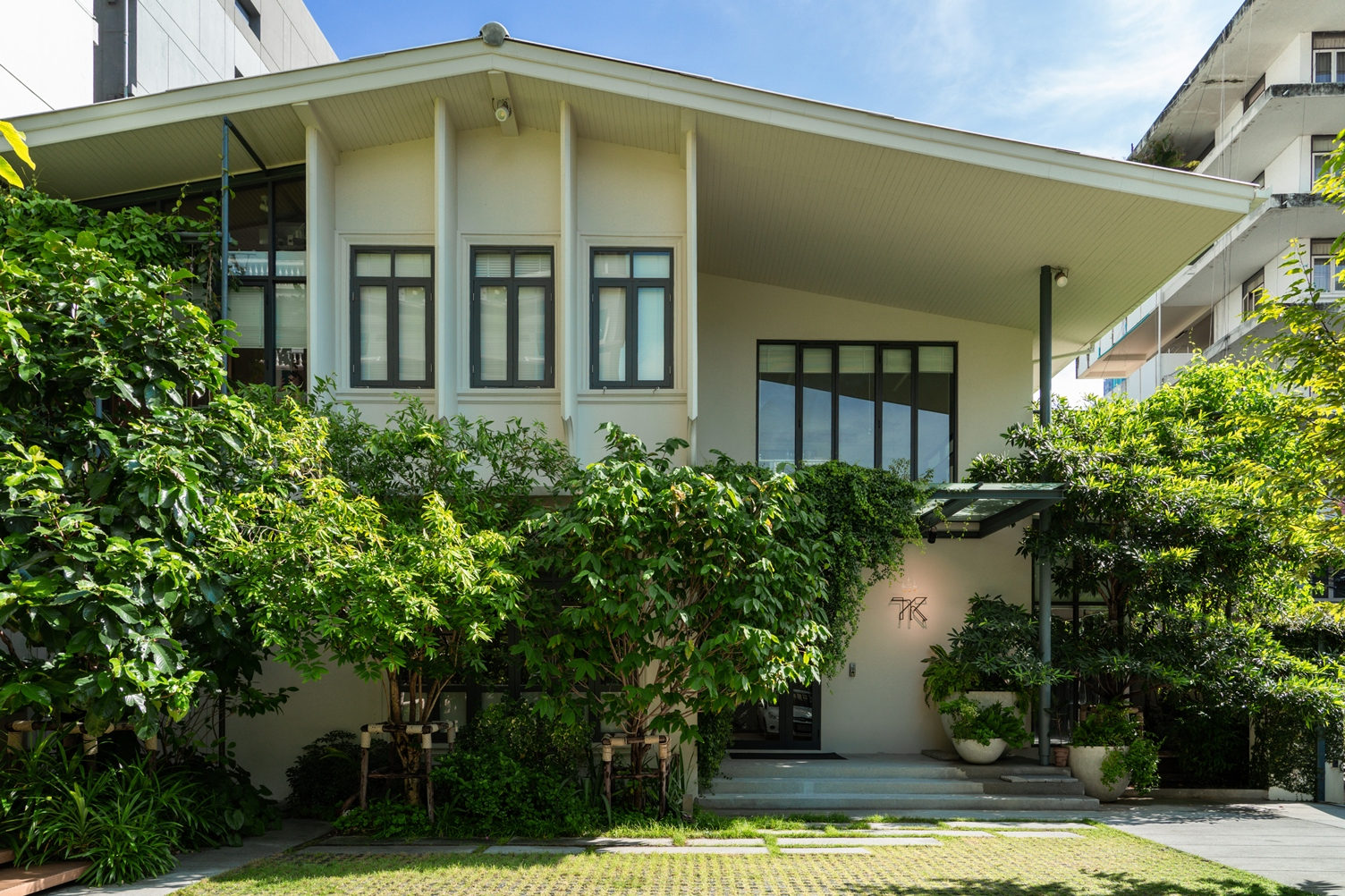 FOUNDER & MANAGING DIRECTOR – TAWATCHAI KOBKAIKIT
 

Following the graduation of his Bachelor's degree from the Department of Landscape Architecture at Chulalongkorn University in 1991, Tawatchai then accomplished his Master's degree in Landscape Architecture from the University of Illinois at Urbana-Champaign in 1996. He returned to Chulalongkorn University as a lecturer from 1996 to 2000, and later returned to the US to work for the architecture firm NBBJ in Columbus, Ohio between 2000 and 2001. From 2001 to 2005, Tawatchai worked as a landscape architect for the SWA Group in Dallas, Texas. In 2005, he has settled in Bangkok to establish his own landscape practice and is now the Founder & Managing Director of TK Studio.

 
Tawatchai has extensive experience in landscape architecture both in Thailand and overseas. His design philosophy lies in the environmental concerns, arts, and cultures from which they have emerged. When commencing a project, Tawatchai always looks into natural processes within and surrounding the site by conducting thorough cross-professional analysis to ensure the landscape design will blend well and be part of nature. He advocates the application of Productive Landscape in delivering functioning landscape design. Users' comfort and experiences, ecosystem services, landscape resilience, the capture of seasonal changes, and less softscape maintenance are major concerns when he delivers landscape projects. In order to ensure the design responds well to the site, Tawatchai always works with his team to explore the design alternatives through research, using new software, hand sketches, building physical models, and sometimes even testing details with 1:1 models on site. Hence, all landscape designs delivered by Tawatchai are functional, lively, and be able to co-exist with nature well. In addition, the signature design of Miyawaki Eco Forest planting has stimulated the natural forest-like design at TK Studio, and the number of eco forest saplings planted is rocketing by each year.
The highlighted projects below are some of the outstanding projects by TK Studio in recent years, which show a diversity of project types and variation of project scales.
FOREST PAVILION, THE FORESTIAS, Samut Prakan, Thailand, 2018-2020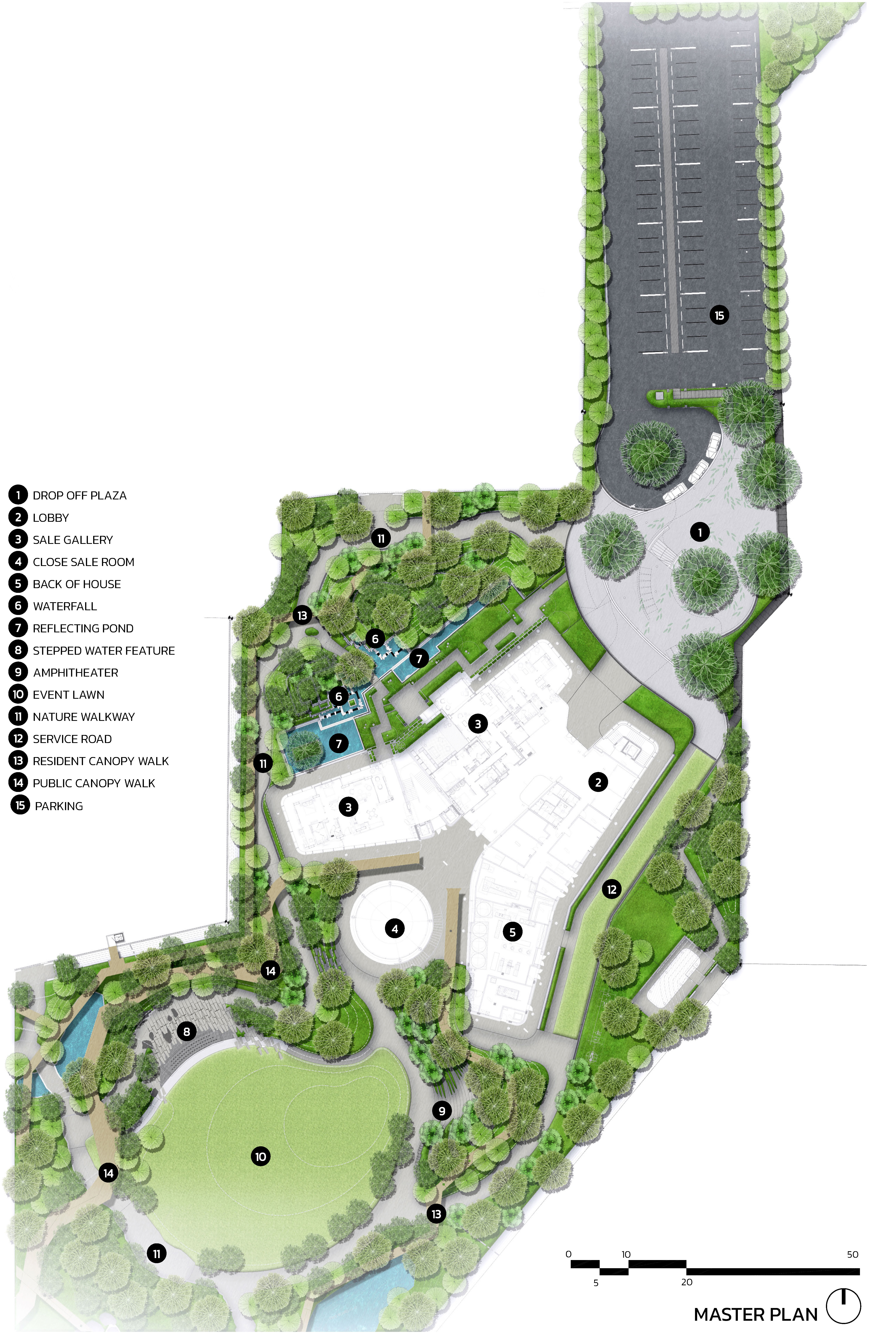 The Forest Pavilion is the entrance gateway and sales gallery of The Forestias, which is one of the largest mixed-use developments in Thailand of 64 hectares with a 5 hectares central forest. The project features a 5m-tall waterfall, reflecting pond, stepped water feature, event lawn, amphitheater, nature walk, and skywalks. The site is relatively flat with clayey and poor drain soil; several design measures have been applied.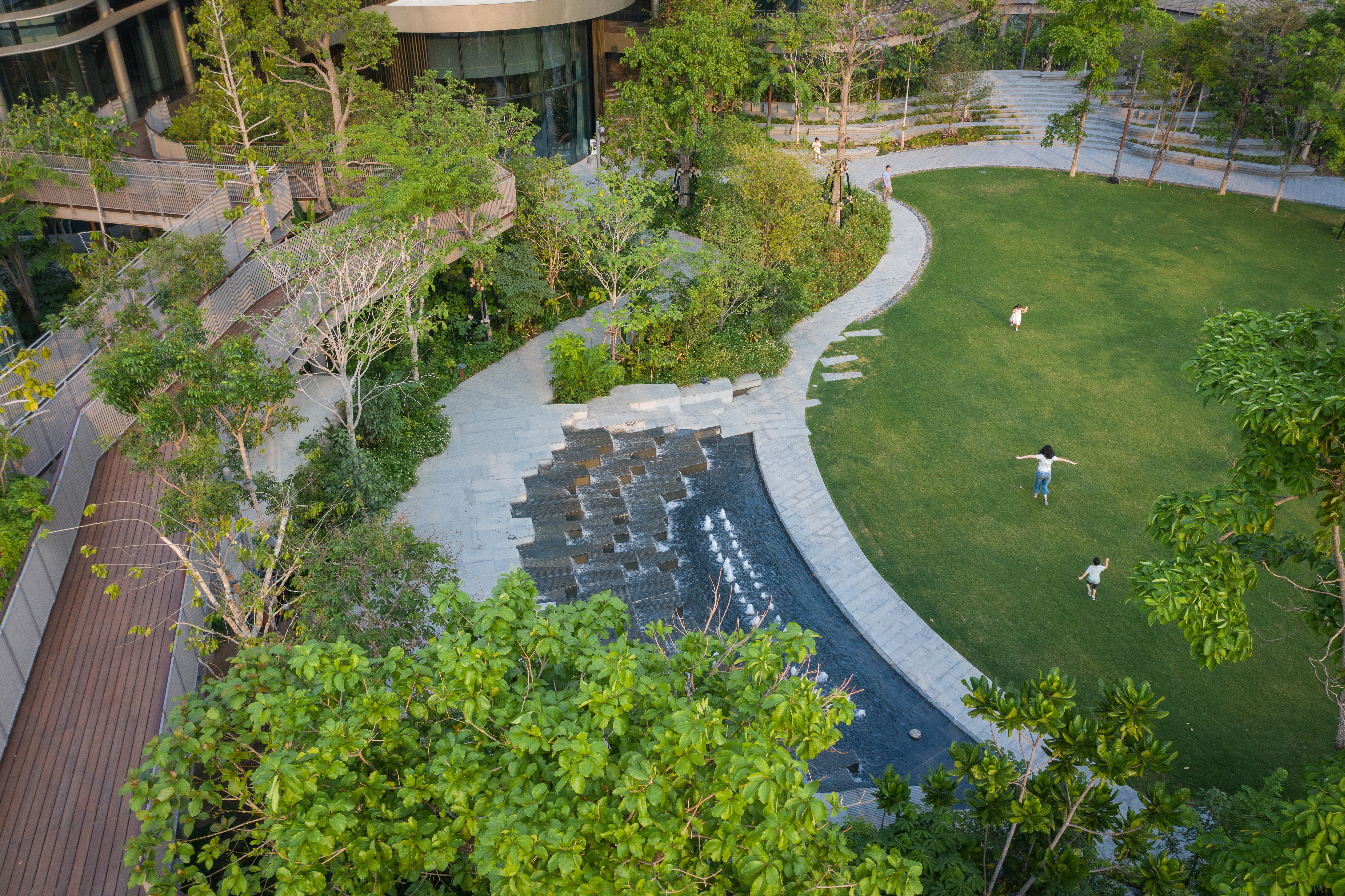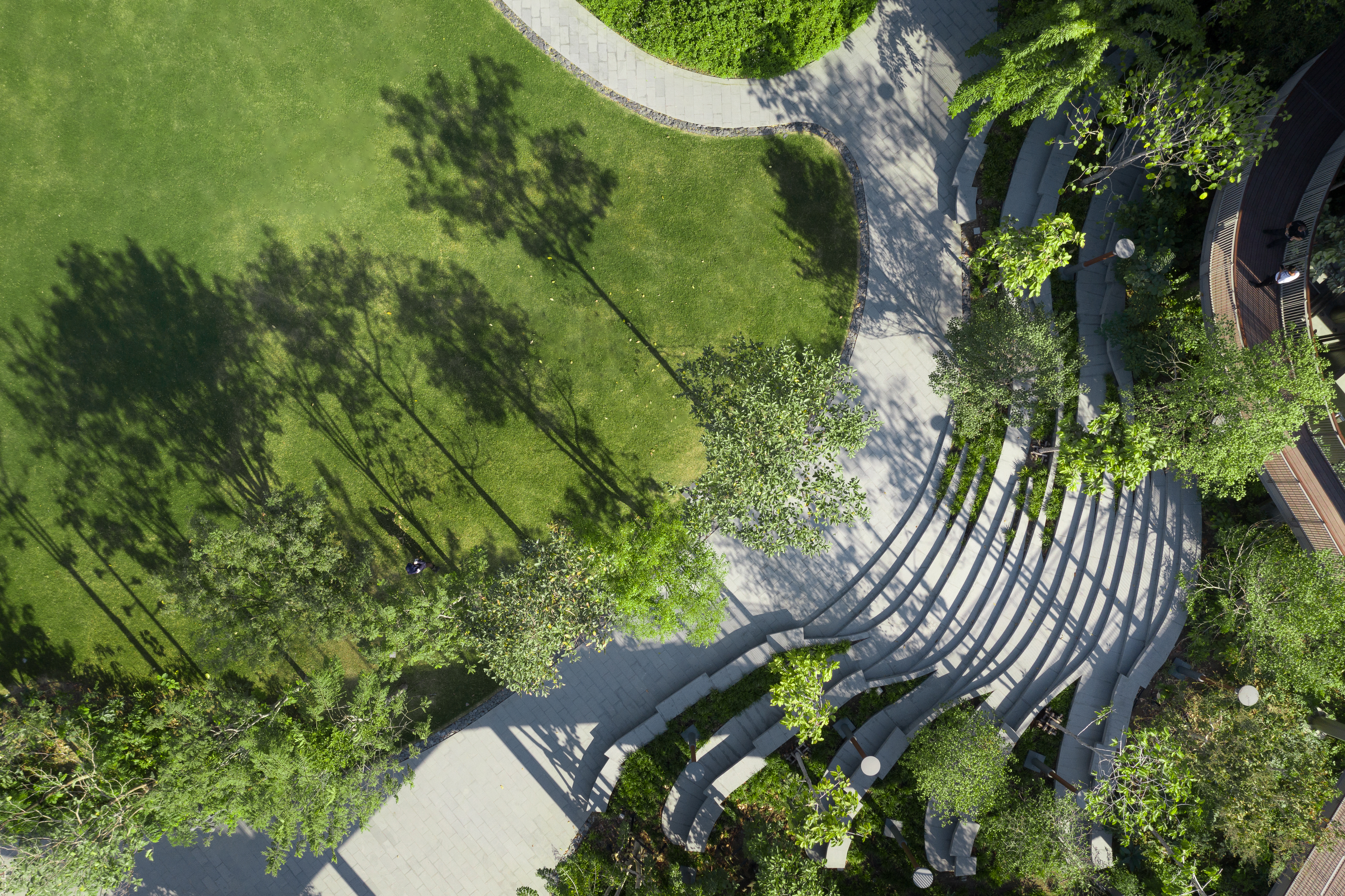 The sales gallery blends Thai style pavilion and butterfly roof structure to symbolize a mixture of culture and nature. The landscape design concept is to gradually transform the rigid form of an architectural grid into the natural freeform of the central forest. Dense vegetation has been planted along the site boundary to create a visual buffer for the best exclusivity.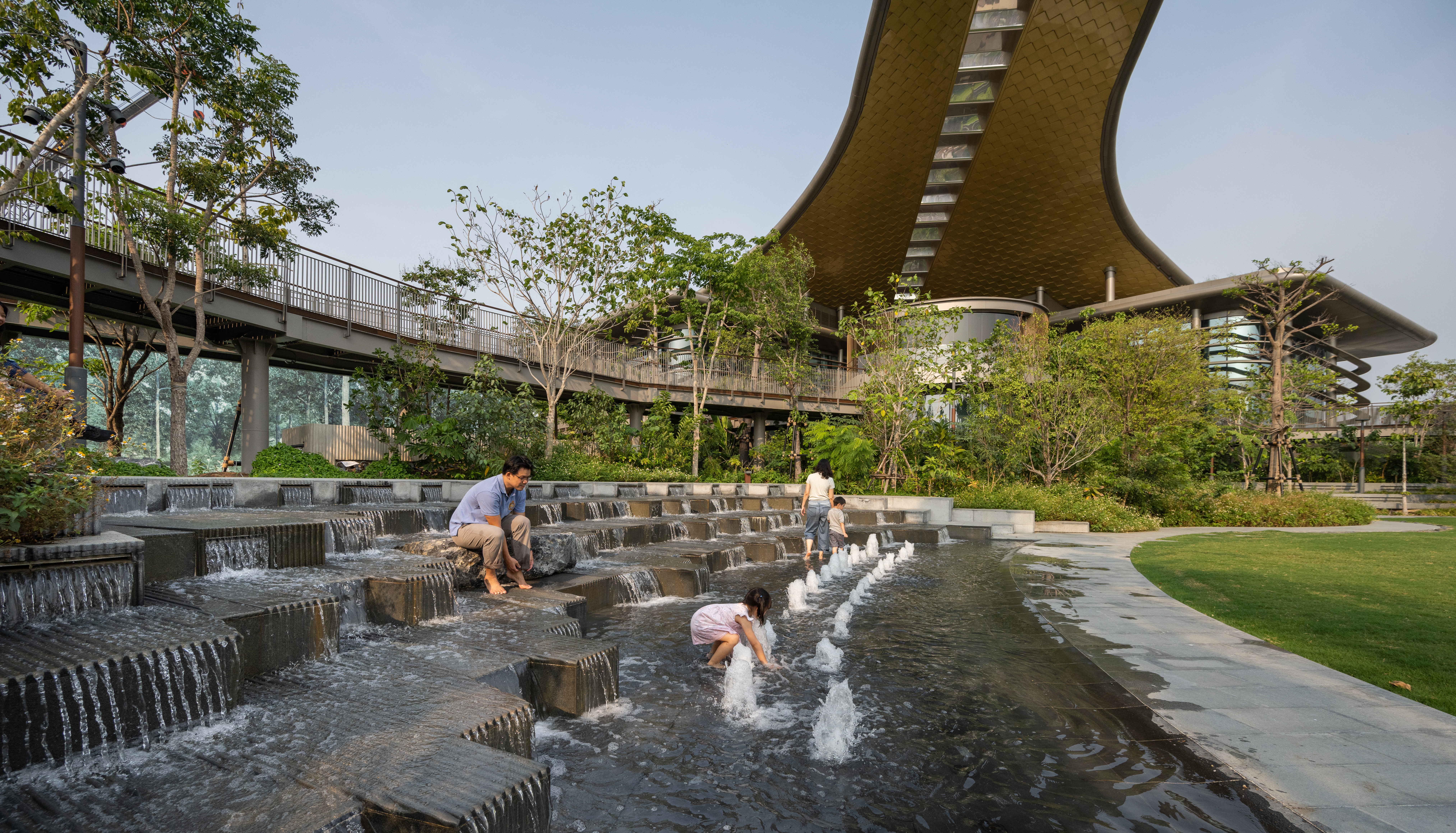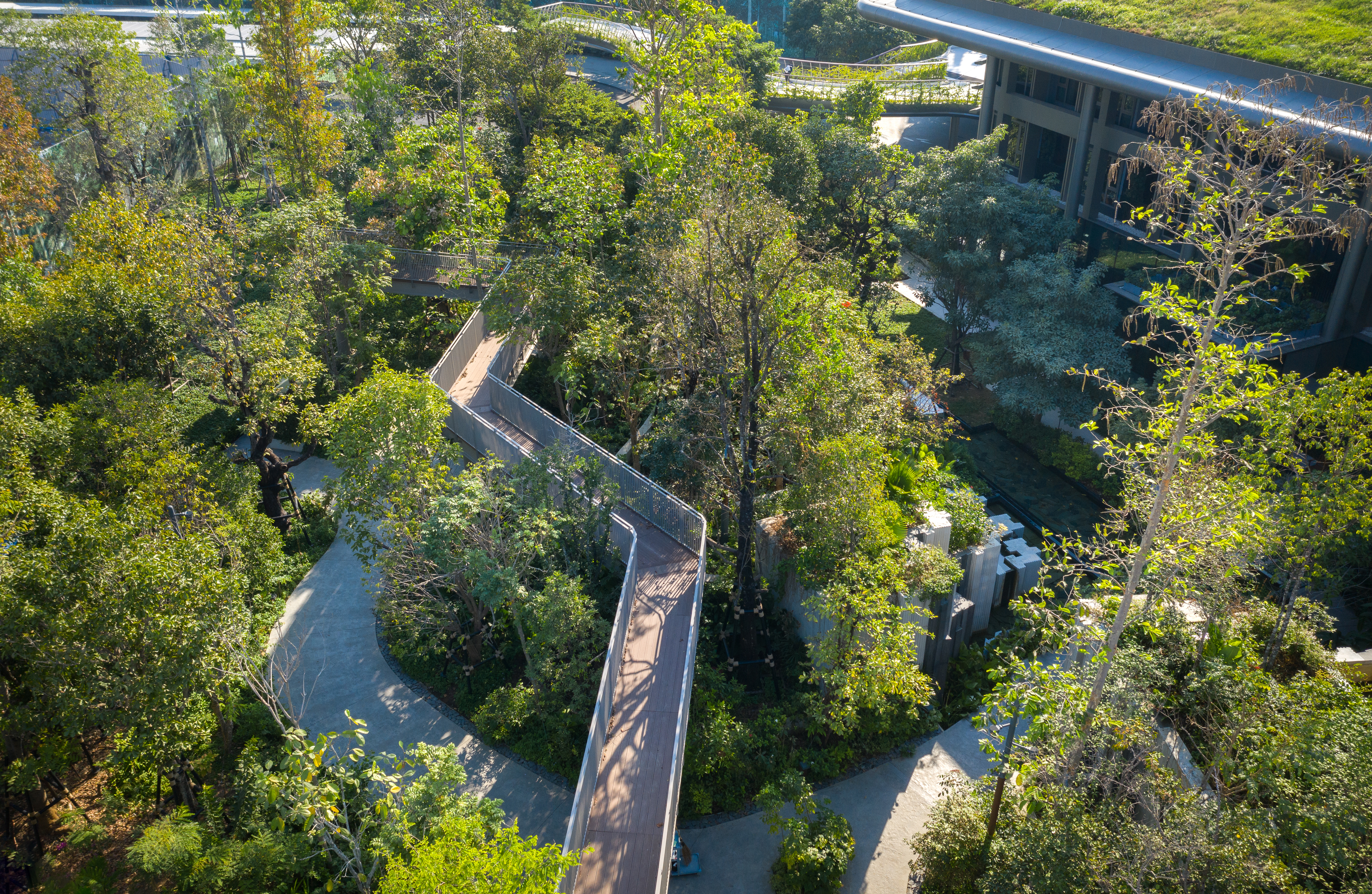 The visual effect has been carefully studied to ensure a variety of forest scenes. Moreover, the 5-meter tall waterfall feature creates a pleasant backdrop for the show units, resulting in a tranquil picturesque landscape. The signature trapezium stone units will be stacked and arrayed for seating areas, paths, and stepped water feature, as the steps gradually scatter, creating the illusion of water splashes on the event lawn.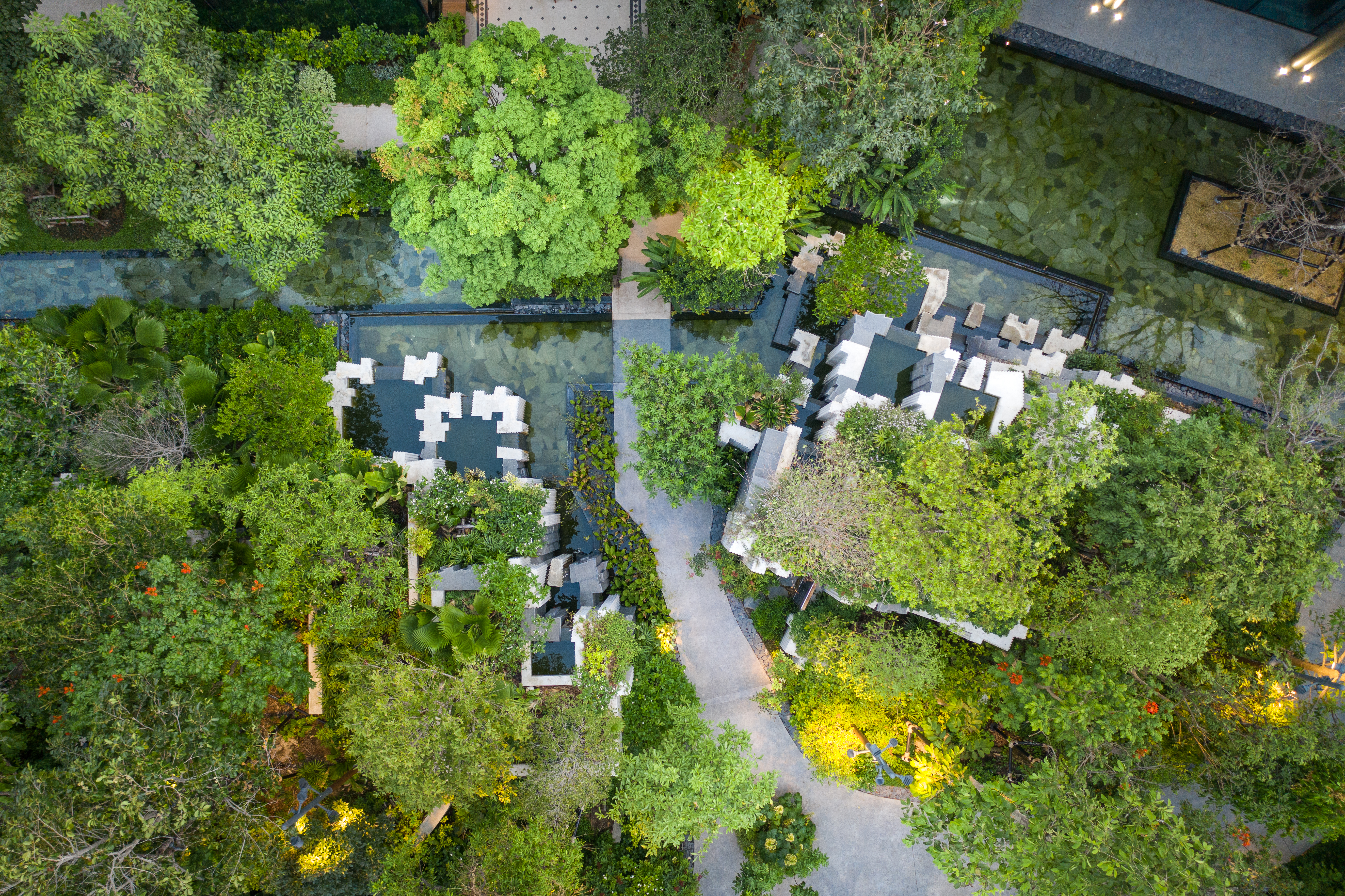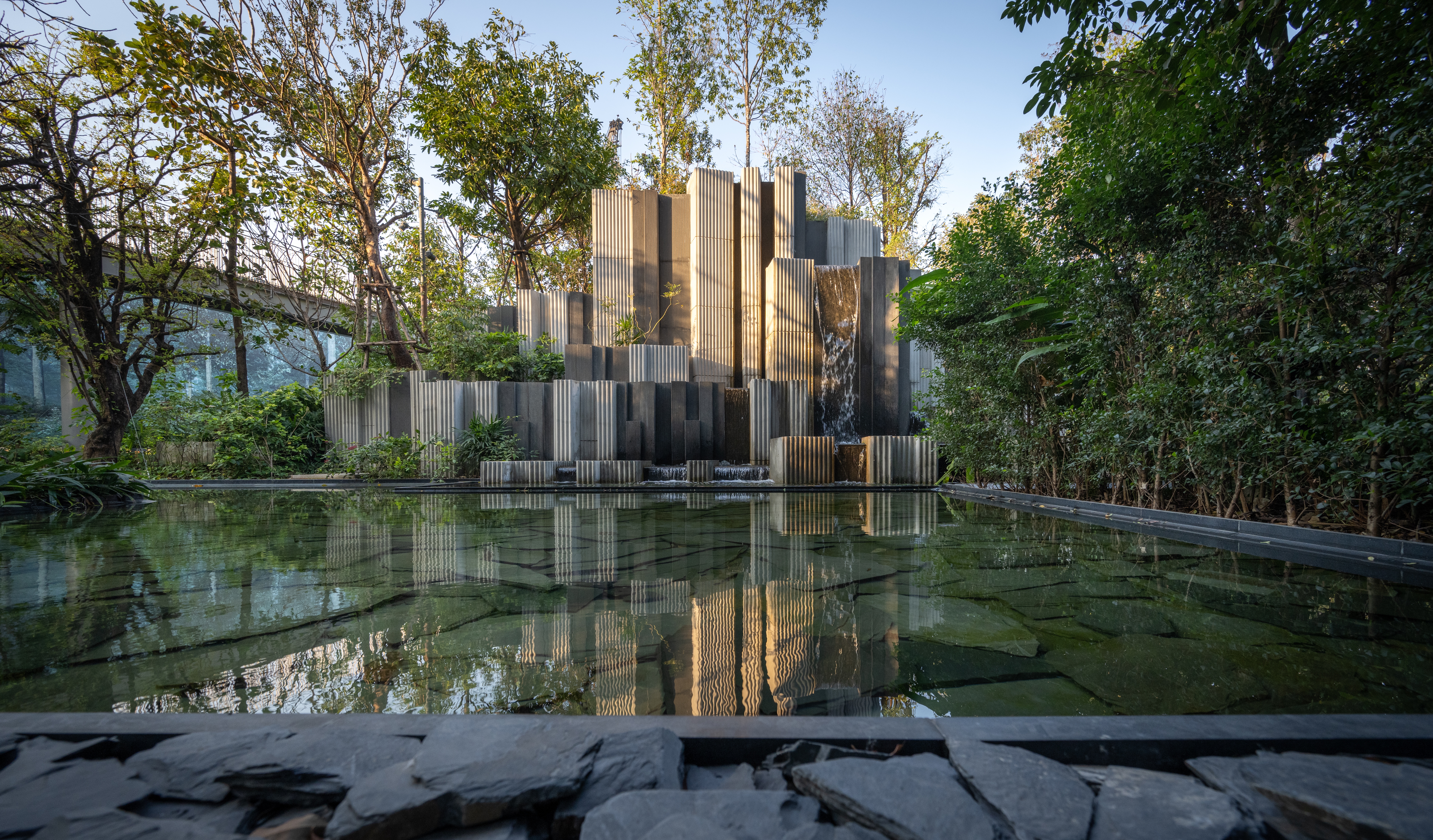 A series of international standards of SITES, WELL, and LEED have been implemented. Visitors will enjoy a refreshing experience of living with nature among the urban fabric, which integrated sustainable design with high-quality modern lifestyle. Green and blue spaces, including lawn, forest, detention pond, and water features are all located within 100 meters walking distance from the Forest Pavilion building and are accessible to all regular building occupants during open hours of the space.
PARK BLOCK, Ningbo, China, 2019-2020 (Phase 1); Present (Phase 2)
Gold Prize, Yuan Ye Award 2020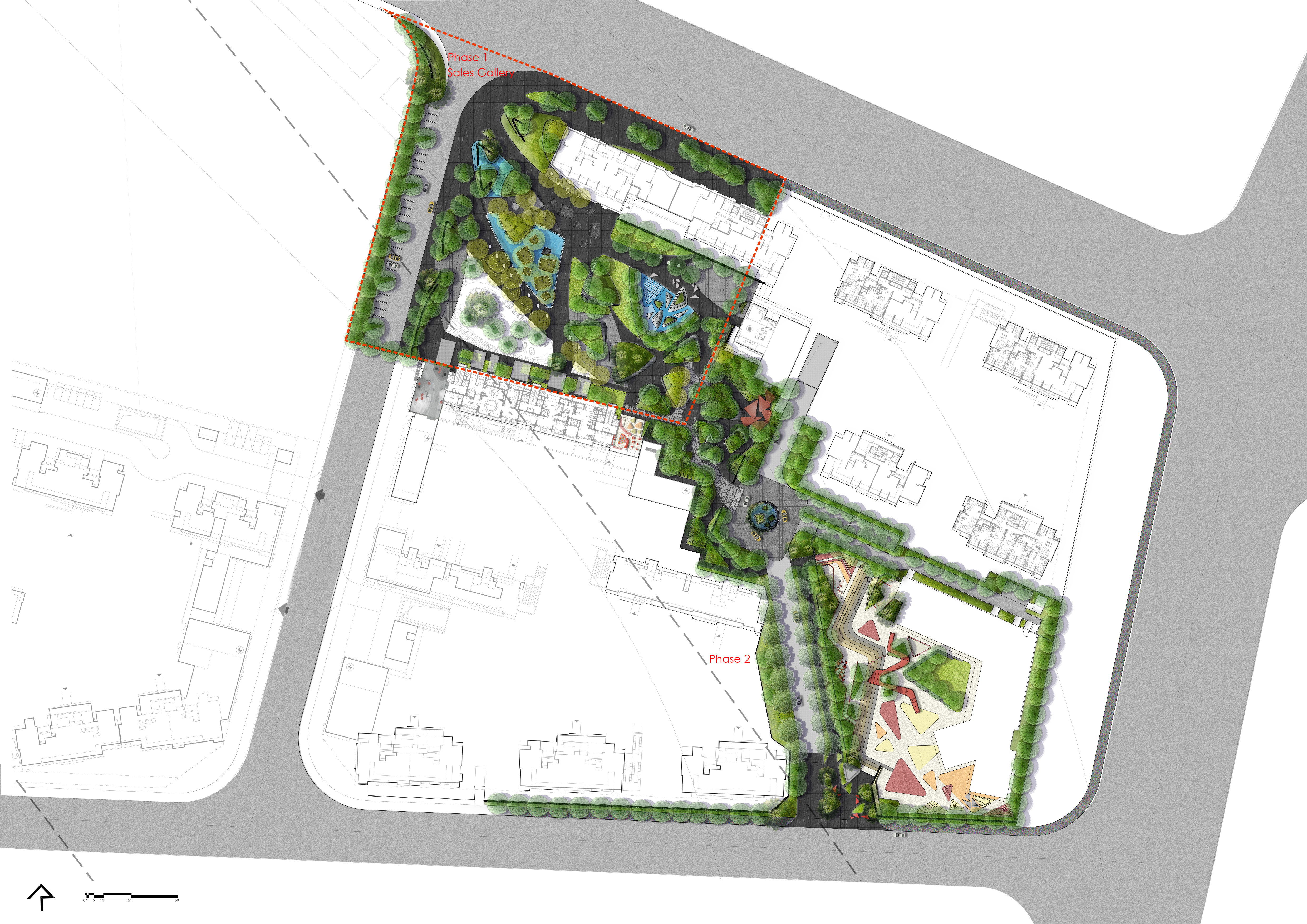 Park Block is intended to reflect the origin of the living environment and introduce the most comfortable living landscape. The triangular geometry provides a design opportunity to effectively deal with the irregular shape of land—to utilize all corner space between buildings, enhance the efficiency of circulation, and provide more opportunities to enjoy and interact with the landscape. The landscape in Park Block can be divided into three major zones with distinct characters—Public & Recreation Zone, Forest Zone, and Kids & Sub Entrance Zone.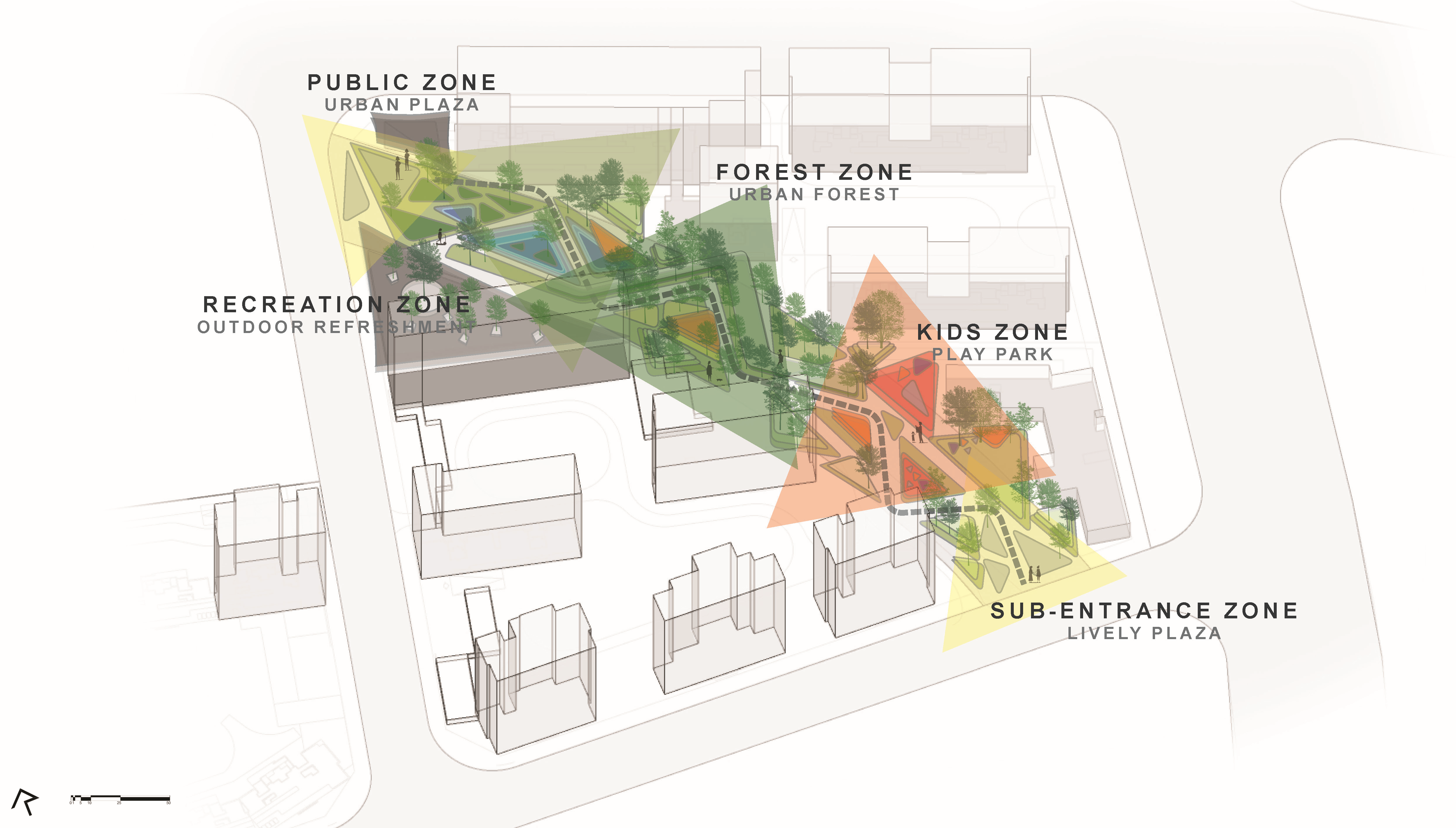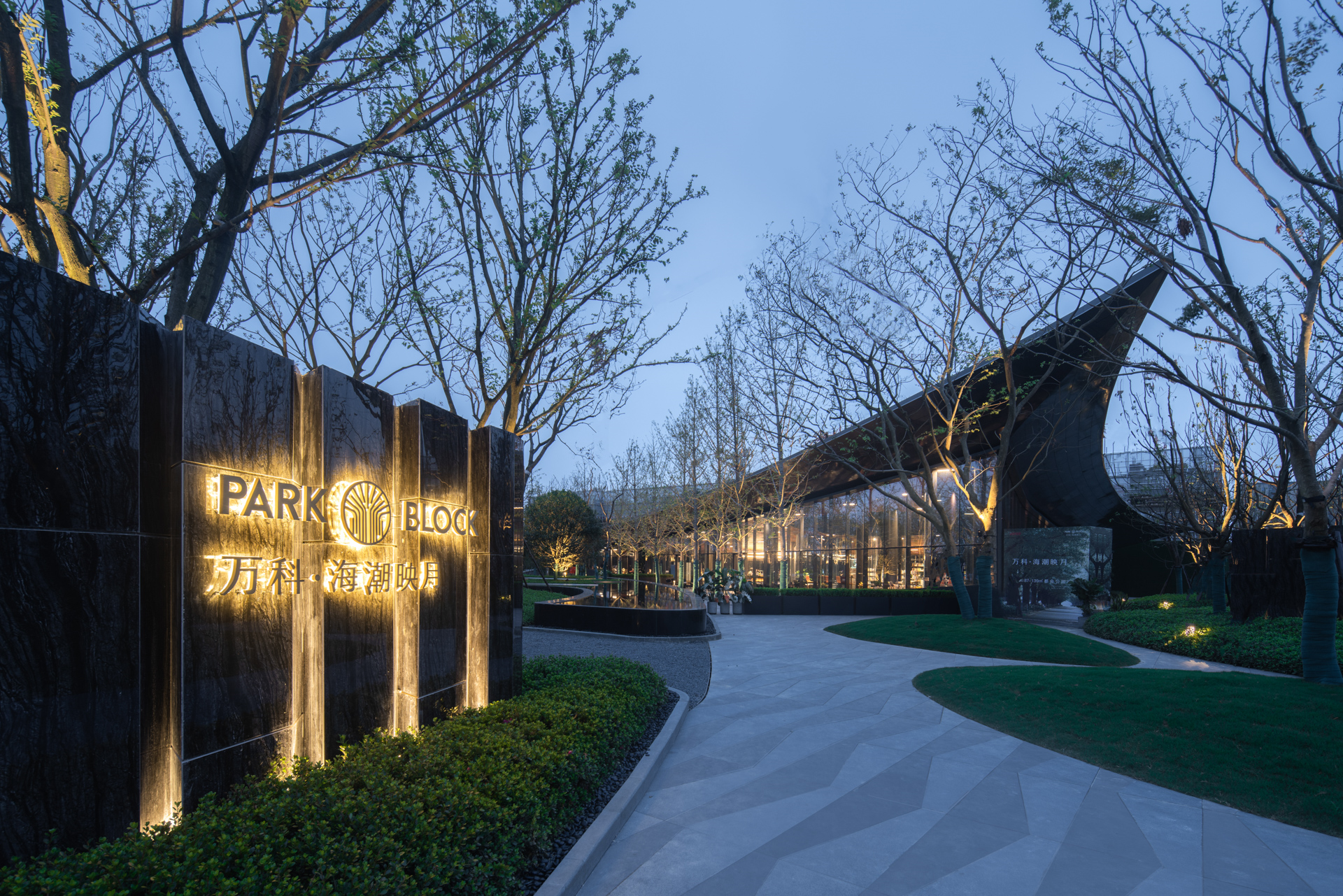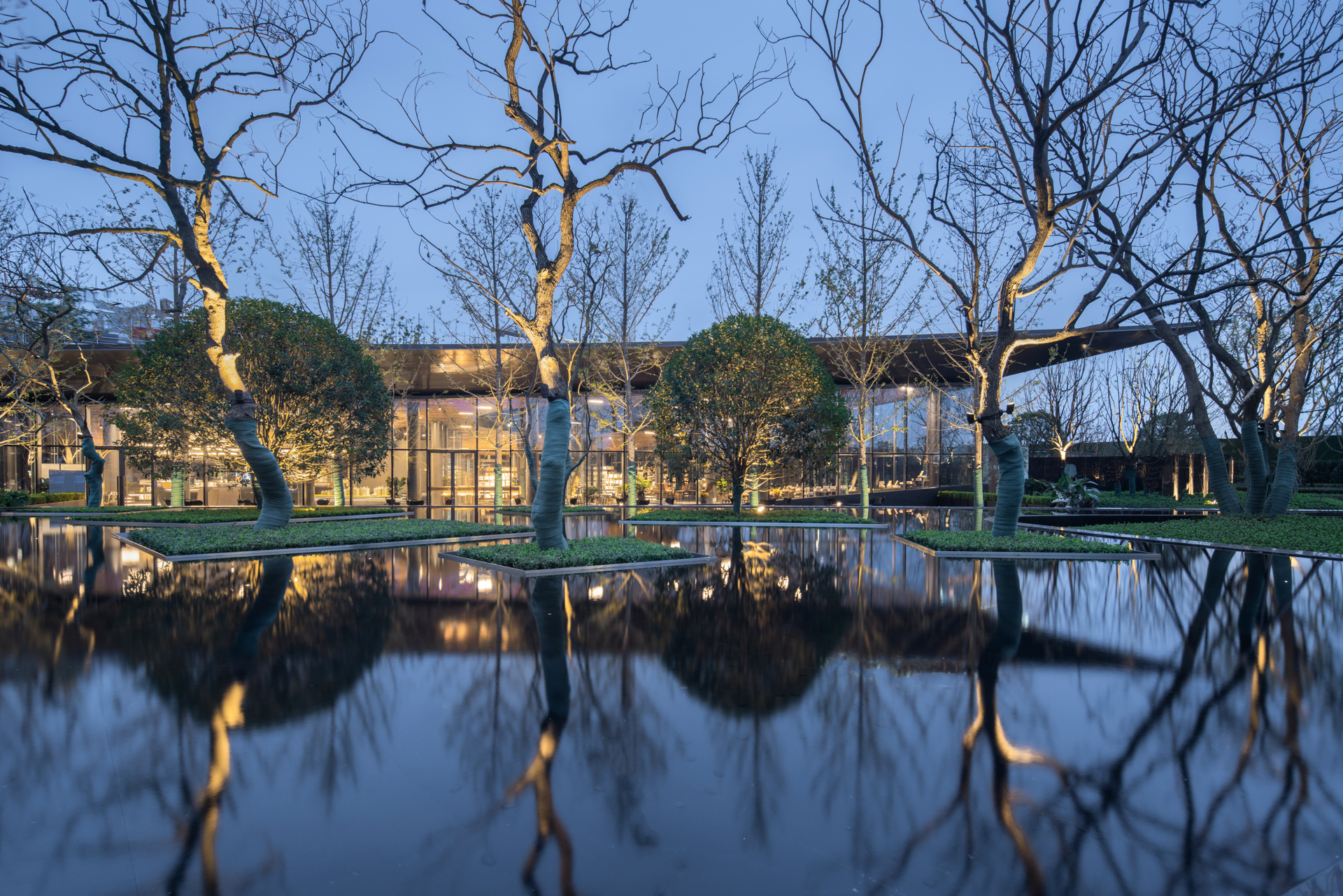 Since the landscape is set as the main axis of circulation among the residential buildings, the landscape concept of "Connect with Natural Corridor" is used. The triangular symbol represents mountains in nature, which is the origin of the natural elements, giving flows to the water, climate, and vegetation connecting to the living of the lower ground. Park Block has been designed to link with this natural environment and connect modern living back to the origin of nature.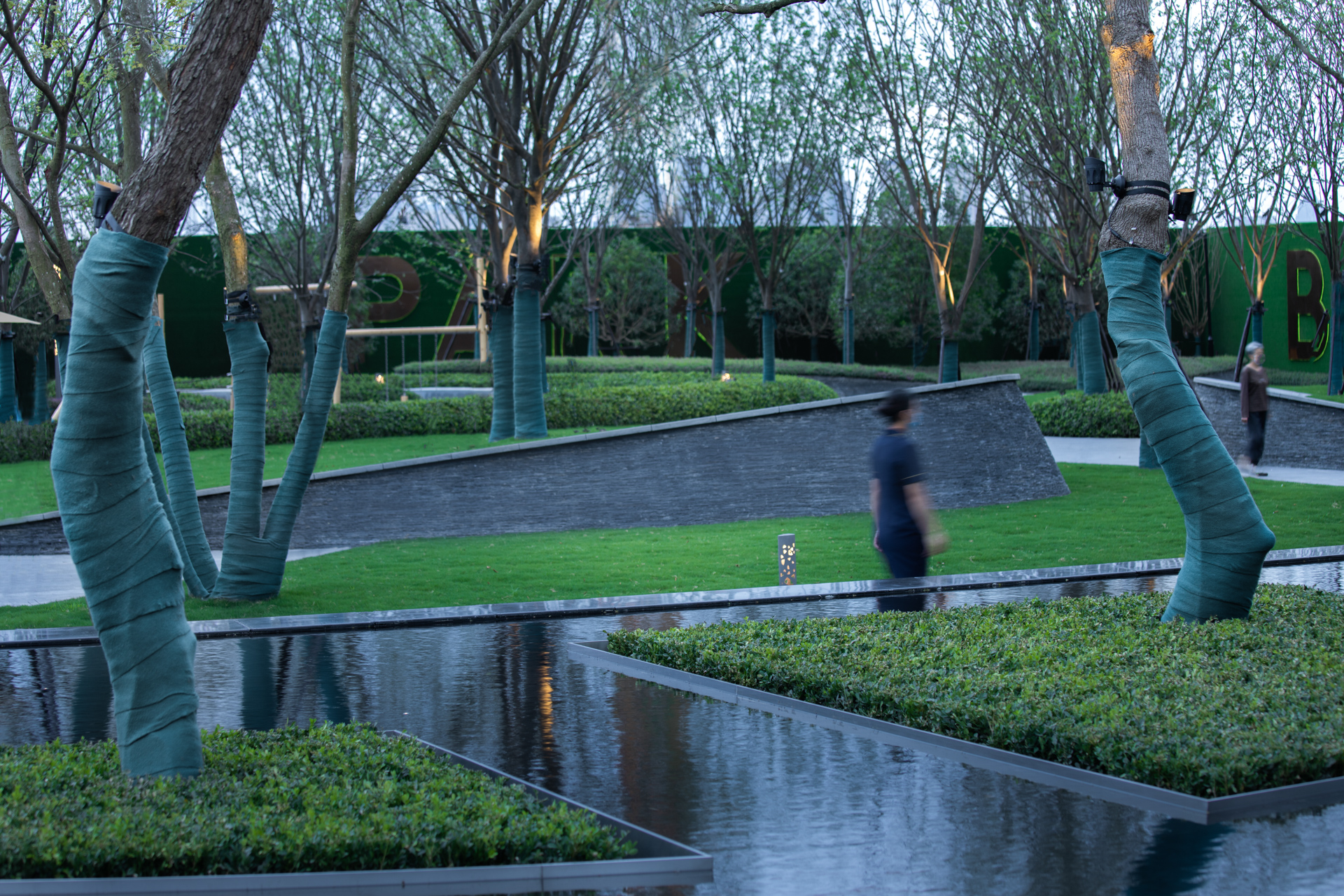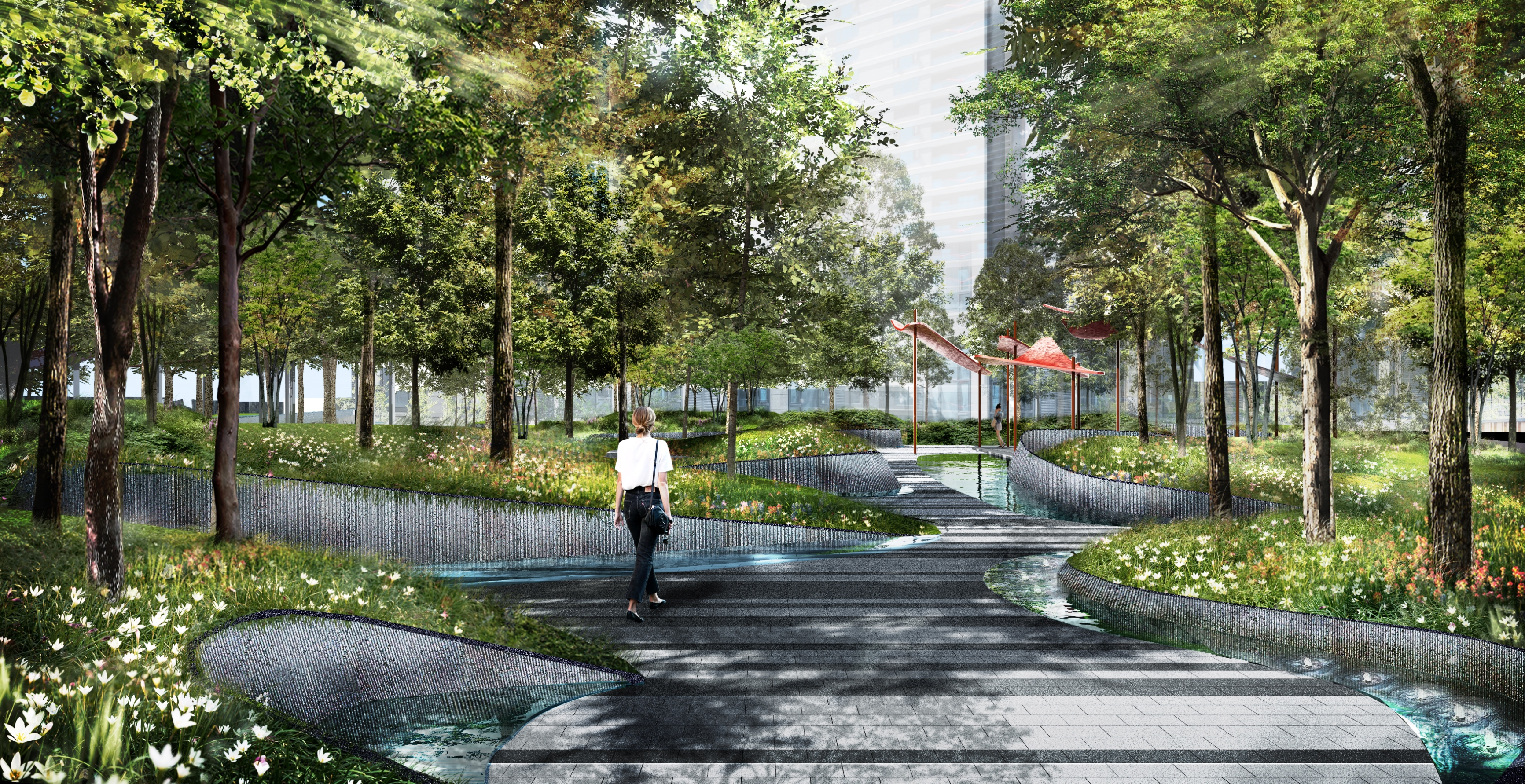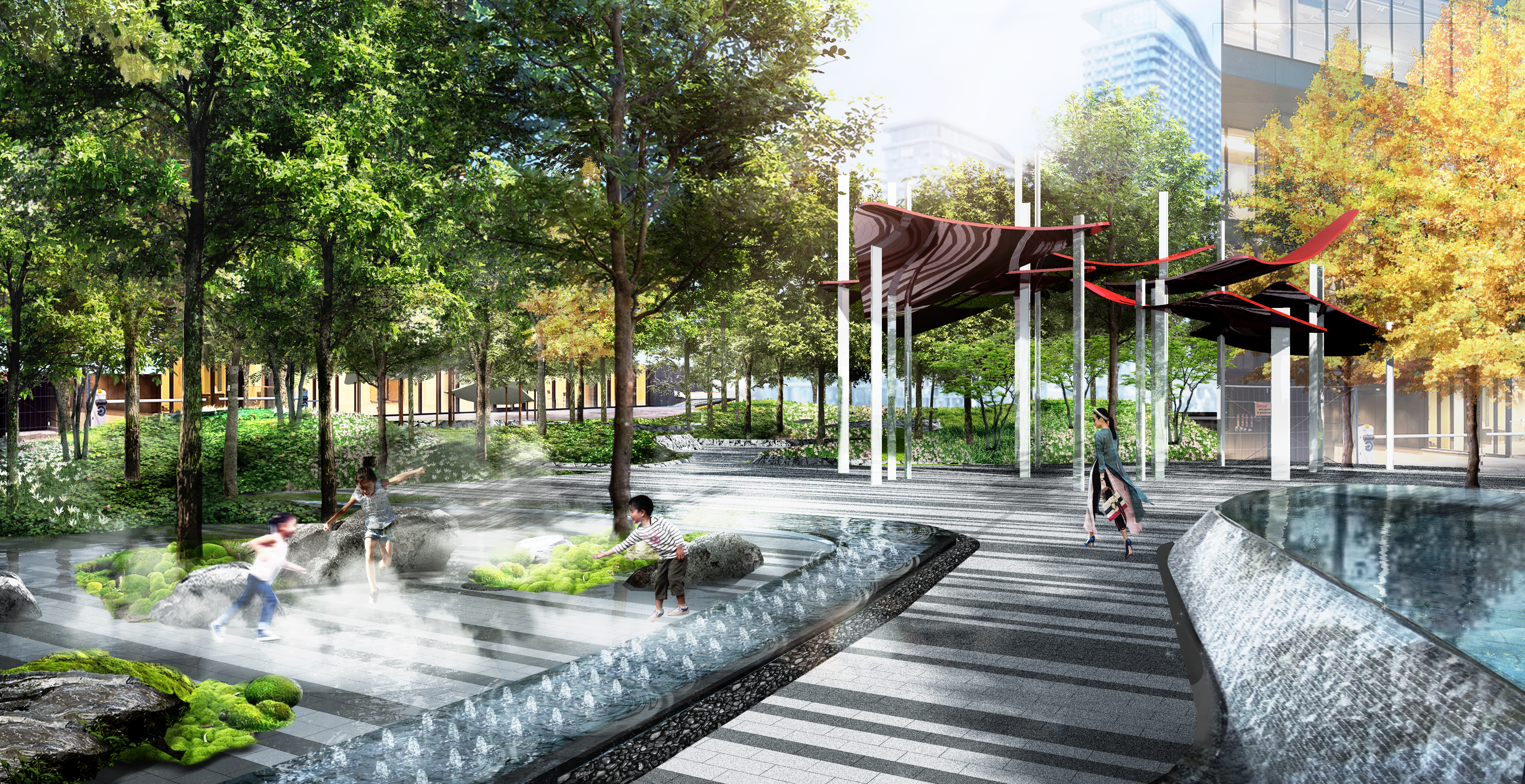 Read the full article here.
---