Creative Conscience of Landscape Architecture for Transitional Housing Development in Hong Kong
In the Hong Kong Government's Policy Address of 2019, the target of providing 10,000 units of transitional housing was increased to 15,000 within a year to accommodate low-income individuals and families with urgent housing needs who have been waiting for public rental housing for over three years and are living in deplorable conditions.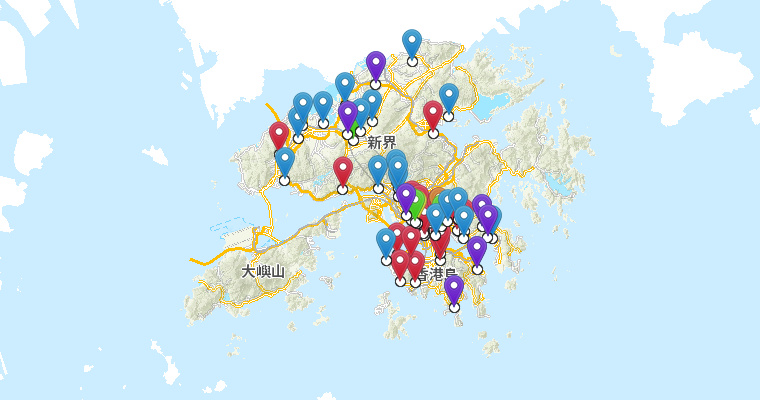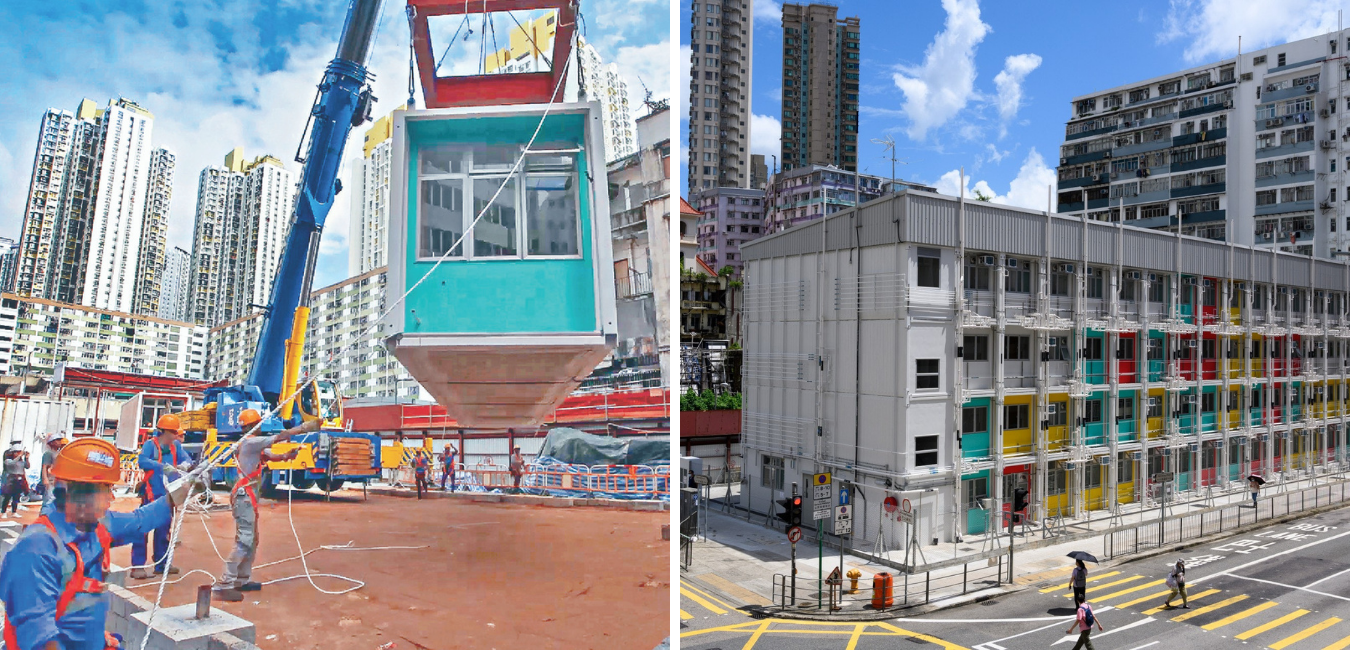 A Working Group on Transitional Housing under the Public Affairs committees, Hong Kong Institute of Landscape Architects (HKILA) was set up in 2020 and is contemplating to help claim the right to landscape in this new housing typology as we believe landscape architecture can improve the quality of life and promote well being for the underprivileged group. Our roles are to connect across professional divides and different stakeholders within the district. In addition, we hope to nurture young landscape talents to be socially responsible, therefore we gather a group of students from different institutes to participate in a brainstorming workshop.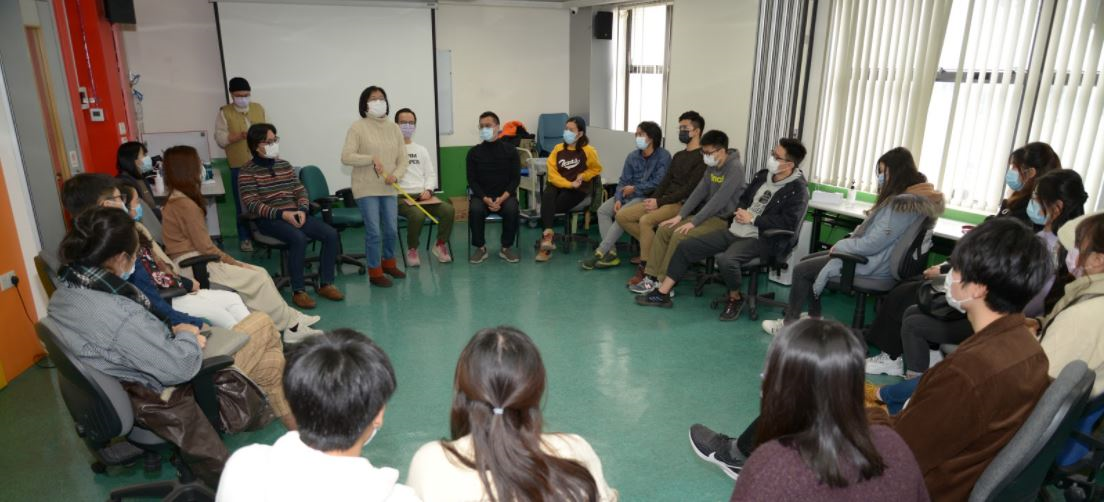 We have invited representatives from The Hong Kong Council of Social Service (CSS), Playright Children's Play Association (Playright), and The Hong Kong Institute of Surveyors (HKIS) to join our workshop and presented their professional views on the development of transitional housing, and their understanding of the dynamic Sham Shui Po district and the challenges that residents are facing. To begin with, Mr. Paul Chan, Chairperson of the Public Affairs Committee, HKILA gave a warm welcoming speech to students who have volunteered for this meaningful event. It was a first and foremost engagement session aiming to realize students' ideas to actual landscape work for transitional housing.  Followed by Mr. Anthony Wong, Business Director of CSS who opined that green, open spaces could act as social infrastructure for lower-income groups to gather and have a higher chance to access resources, job opportunities through a strong social network. Then Miss Kathy Wong, Executive Director of Playright reminded students to use children's perspective in the design process as their needs are often being neglected in city design, and Mr. Francis Lam, Chairperson of the Planning and Development Division, HKIS offered advice on land lease-related matters for this project and also his encouragement to students to express their thoughts openly, so that ideas can be realized through a joint effort. Last but not least, special thanks must be given to Hong Kong Young Women's Christian Association (HKYWCA) providing the venue in their Sham Shui Po center. Their representative, Clarence, has shared HKYWCA community services coverage within Sham Shui Po and insights related to the needs of inhabitants in Sham Shui Po across a wide range of demographics and ethnicities.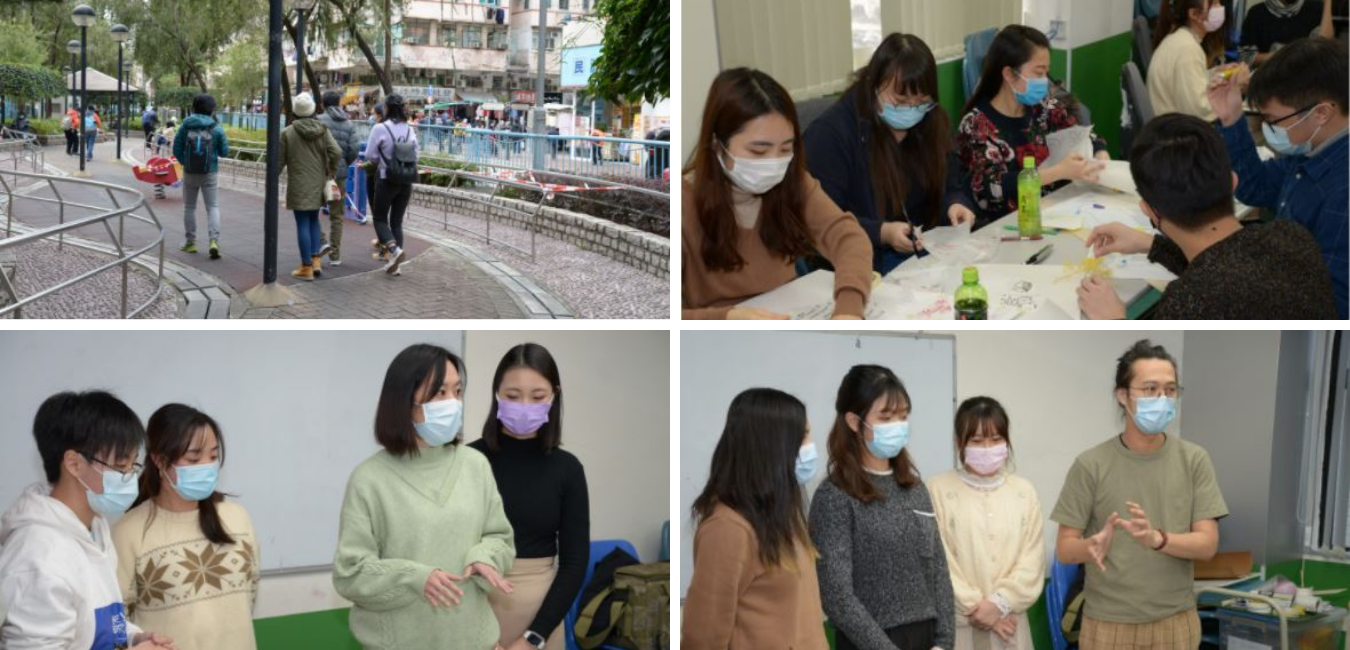 We have arranged a site visit in Sham Shui Po District. Students took photos and observed the nuance of everyday life of the inhabitants; their usage of space and spatial patterns; identified existing facilities, greenery, and open space. Social interaction and commercial activities offer design opportunities and constraints for students. In the afternoon session, they gathered to carry out site analysis, sketch their ideas and build conceptual models for landscape provisions for transitional housing. 
Four groups of students took a turn to present their scheme and the principles of their works are summarized below:
Design for manufacturing and assemblage




As the lease ends, the land has to be resumed to the government. Therefore, the landscape elements should be dismantled and moved to other sites to be reassembled in another location as transitional housing is a transient living environment. 

Cost-effectiveness




Landscape elements for transitional housing should be built using a modular integrated construction method, which can shorten the construction time.

Adaptive to users' needs




Design components should cater to different needs, for instance, Sunday market, community farm, clothes drying rack, playground, etc, and encourage intergenerational interaction within a small piece of land.

Incorporation of greenery and soft landscape design into hard landscape element




Greenery provides more than visual benefits in our living environment, it improves health and well-being, and achieves purification of air, adjusts microclimate, and improves ecology.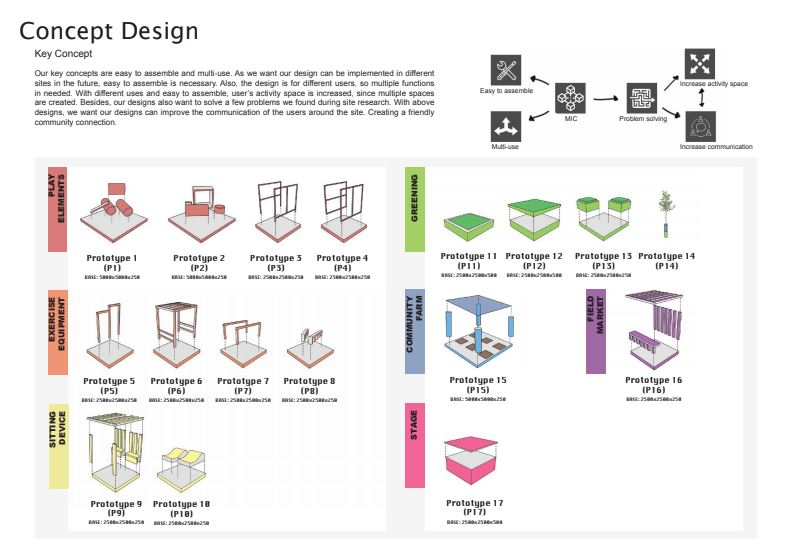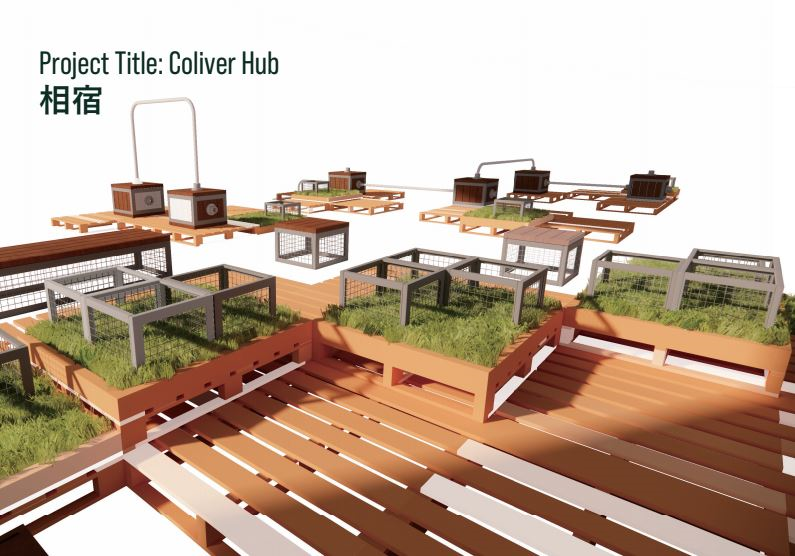 After the workshop, students refined their concept design and prepared panels for upcoming stakeholders' presentation critique. We are seeking potential partnerships with construction contractors, NGOs to realize students' ideas in selected transitional housing sites. It is our aim to nurture landscape architectural students to solve social problems as well as cultivate their creative conscience to help those in need. After all, our young passionate landscape talents are the ones who will shape the world in the future.
---
Acknowledgment (in alphabetical order):
Working Group on Transitional Housing under Public Affairs committees, Hong Kong Institute of Landscape Architects:
Chan Yuen King, Paul; Lai Chung Yin, Stephanie; Lau Hoi Ying, Kate; Ngo Twiggy; So Ho Lung, Bosco; Yu Aaron
Supporting Organization:
Hong Kong Young Women's Christian Association; Playright Children's Play Association; The Hong Kong Council of Social Service; The Hong Kong Institute of Surveyors 
Student Volunteers:
Chan Tung Yan, Thei; Chan Yin Lam, Thei; Chong Man Ting, HKU; Ho Kit Yee, Thei; Kong Pui Yi, Thei; Leung Shun Yin, Thei; Ng James, HKU;  Ng Cheuk Chi, Thei; Ng Andy, Thei; So Kai Wang,Thei; Tse Pui Hei, HKU; Wong Nok Lam Joyce; HKU; Wong Win Yin Angel
---