Delegate Feature: Stephanie Lai of the HKILA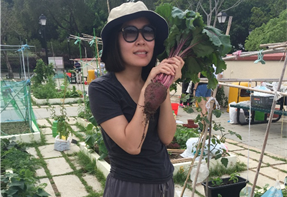 Landscape Architect by training and profession, an urban farmer by weekends.
Miss Stephanie Lai is currently a Landscape Architect in the Development of Construction Branch of the Hong Kong Housing Authority. She is mainly responsible for HA's public housing development projects throughout various stages from planning, design to construction. While putting much emphasis on different aspects of sustainability, site planning, project design, procurement, contracting, she also caters for the needs of the stakeholders and the community through partnering and engagement. She is also keen on exploring the use of Generative Design and Building Information Modeling technology that would enhance effectiveness in project delivery.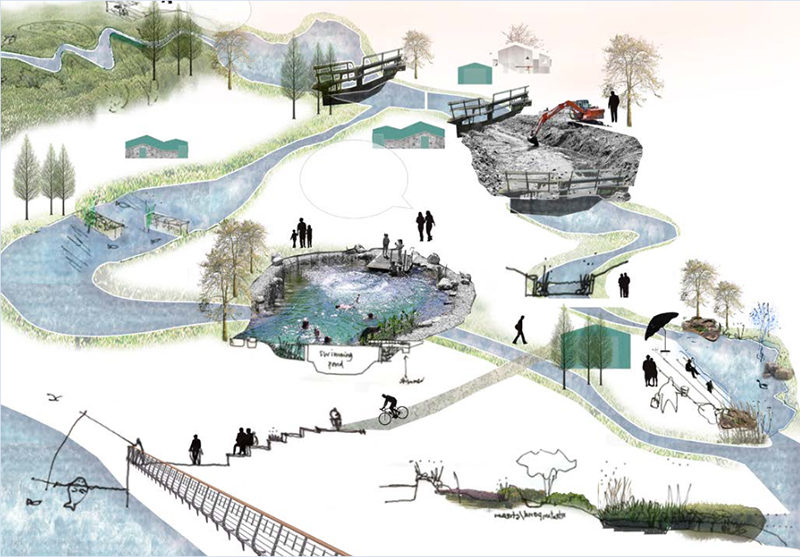 Schematic diagram of Hydro-Urbanism in Thamesmead
Other than a public housing development, Stephanie has been working on some prominent projects in Hong Kong. For instance, she has successfully turned an abandoned airport runway to Kai Tak Runway Park which is adjacent to the Cruise Terminal Building and Ancillary Facilities, iconic tourism development in the city center. In addition, she had participated in the landscape design of The Hong Kong Boundary Crossing Facilities (located in Hong Kong's West and renamed Hong Kong Port) that serves as a strategic transportation hub for passengers and vehicles entering or leaving Hong Kong.
Having exposure in both the private and public sectors, Stephanie realizes that the challenges of city design and development in social, economic, environmental, and political contexts are complex with urbanization growth. The collaboration between interdisciplinary professionals in regards to urban policy, design, and development is essential in bringing a positive impact on cities, as both social and built environments. With this in mind, Stephanie took a study leave in 2017 for her MSc City Design and Social Science at the London School of Economics. Her aim is to integrate design across professional divides with social processes that inform both practice and policy. Her team explored challenges of rising sea levels, freshwater scarcity, and opportunities of utilizing water systems in the East London neighborhood of Thamesmead receiving a Silver award in Creative Conscience Awards for the project of Hydro-Urbanism, reimagining the relationship between people and water in the cities of the future and setting a new standard for living sustainably with nature. The full report can be downloaded at https://www.lse.ac.uk/sociology/assets/documents/Connected-City.pdf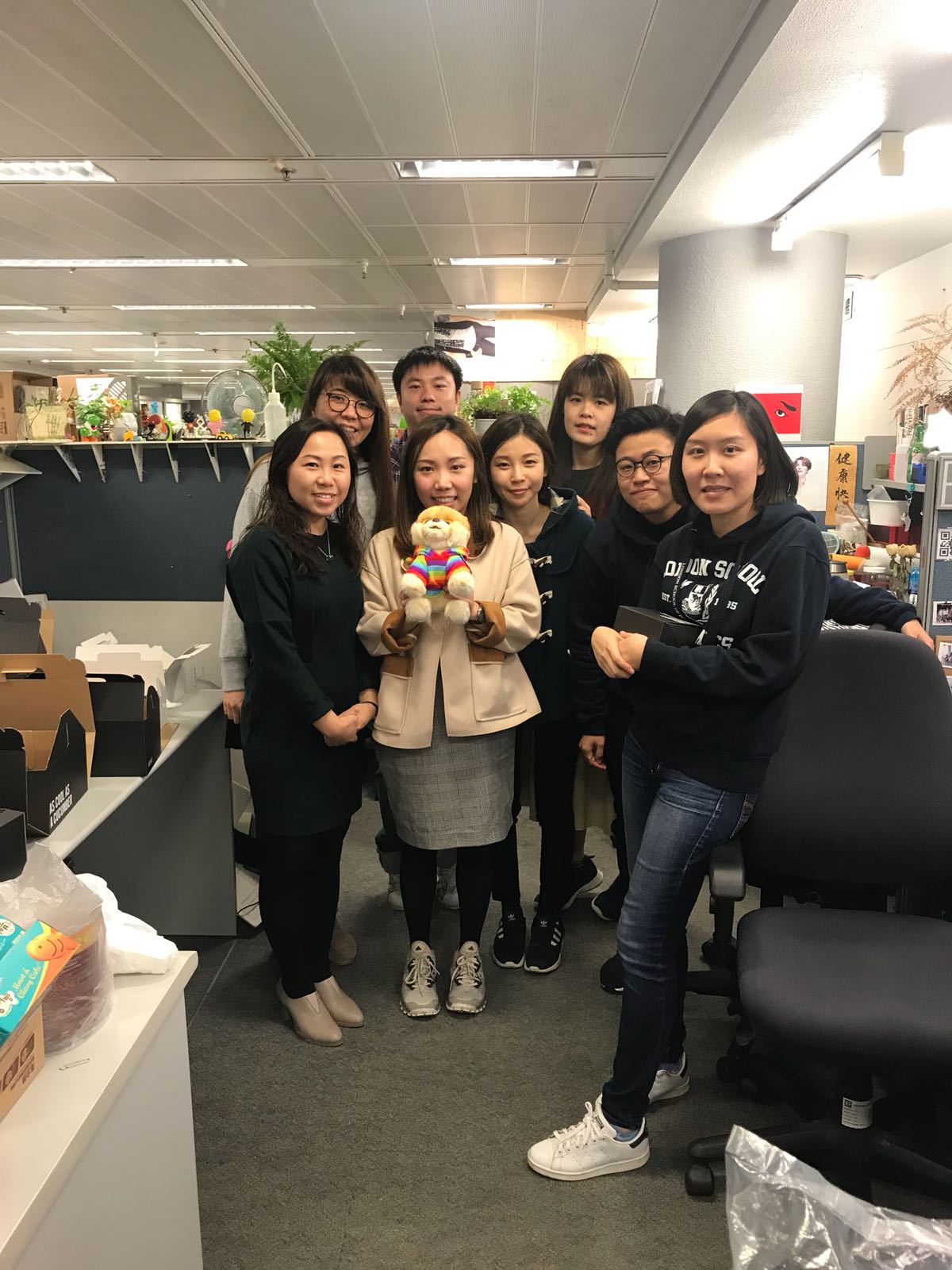 Acting as Landscape Architect Graduate Program Coordinator in Housing Authority HKSAR (first from the right)
Other than focusing on personal development, Stephanie likes to profile the work of Landscape Architects in various aspect, so over the past few years, she served in different standing committees within HKILA, namely Education committee, Functions, and Events committee, Working Group on Transitional Housing under Public Affairs committees. She believes that the power of landscape architecture can go beyond simply improving the environment; that it can also be responsible for raising public awareness of landscape issues and helping people in urgent need. Her article "Design for Social Justice: Right to Landscape in Transitional Housing" will be published in HKILA's journal Yuan Lin 2021. Last but not least, Stephanie has grown vastly interested in education through recruiting young and passionate talent, mentoring and supervising graduates to help prepare their professional career as she envisages that transcending the knowledge of landscape art and science is a part of sustainable development too.
---