LA 67 - Landscape Education
The Indian Society of Landscape Architects (ISOLA) is pleased to support a special issue of 'Landscape', on landscape education. 'Landscape' is the landscape architecture journal of India, and this issue number 67 has been curated by Nikhil Dhar, a landscape architect working in Delhi.
The issue features articles outlining a wide range of ideas and opinions around the subject of education for landscape architecture, including a short piece explaining the differences between landscape programme recognition and landscape programme accreditation (p40).
Click here for access to the journal.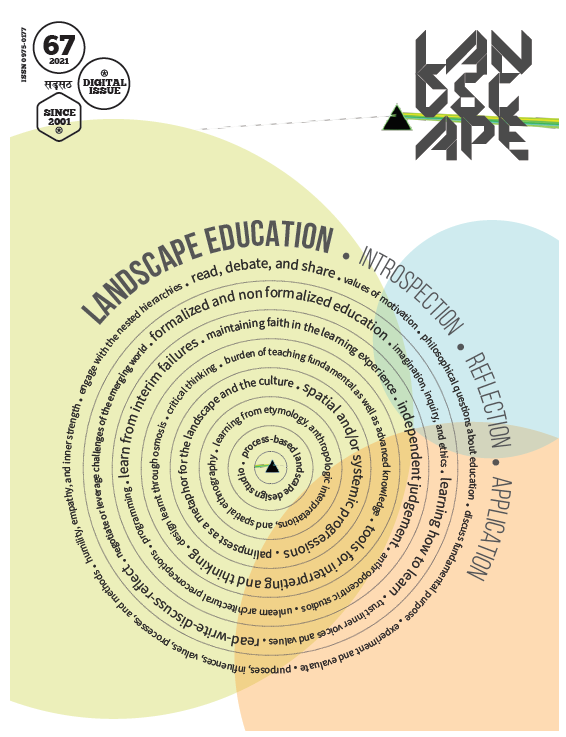 ---