Landscape Architects in the Conversation of Coastal Conservation and Research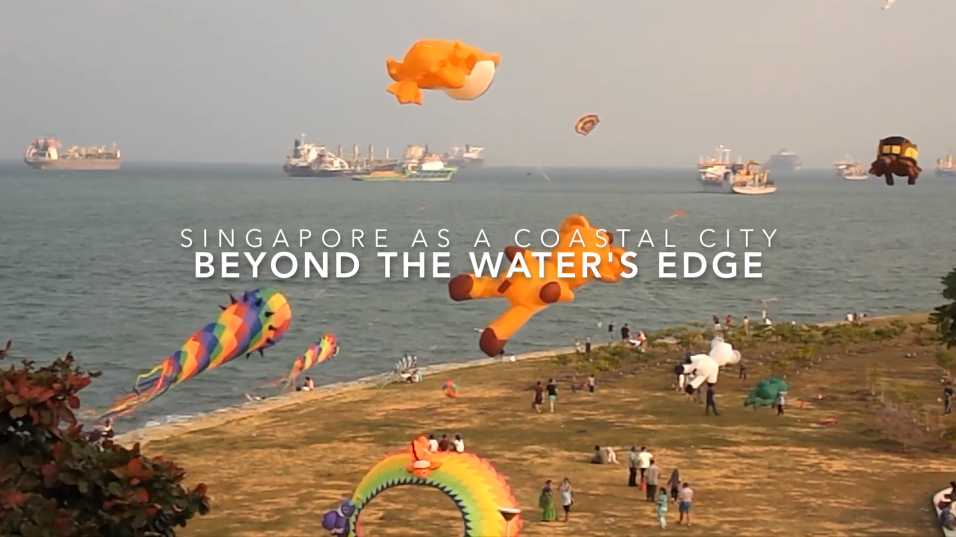 In the face of climate change and preparation for uncertainty, do we expect more rigid structures to be constructed for coastal protection?, or would there be opportunities to incorporate multi-functional coastal infrastructures that delivers a wider range of ecosystem services? Planning questions required detailed field surveys to understand the current status of Singapore's shoreline—especially from vegetation, edge profile, and adjacent landuse point of view.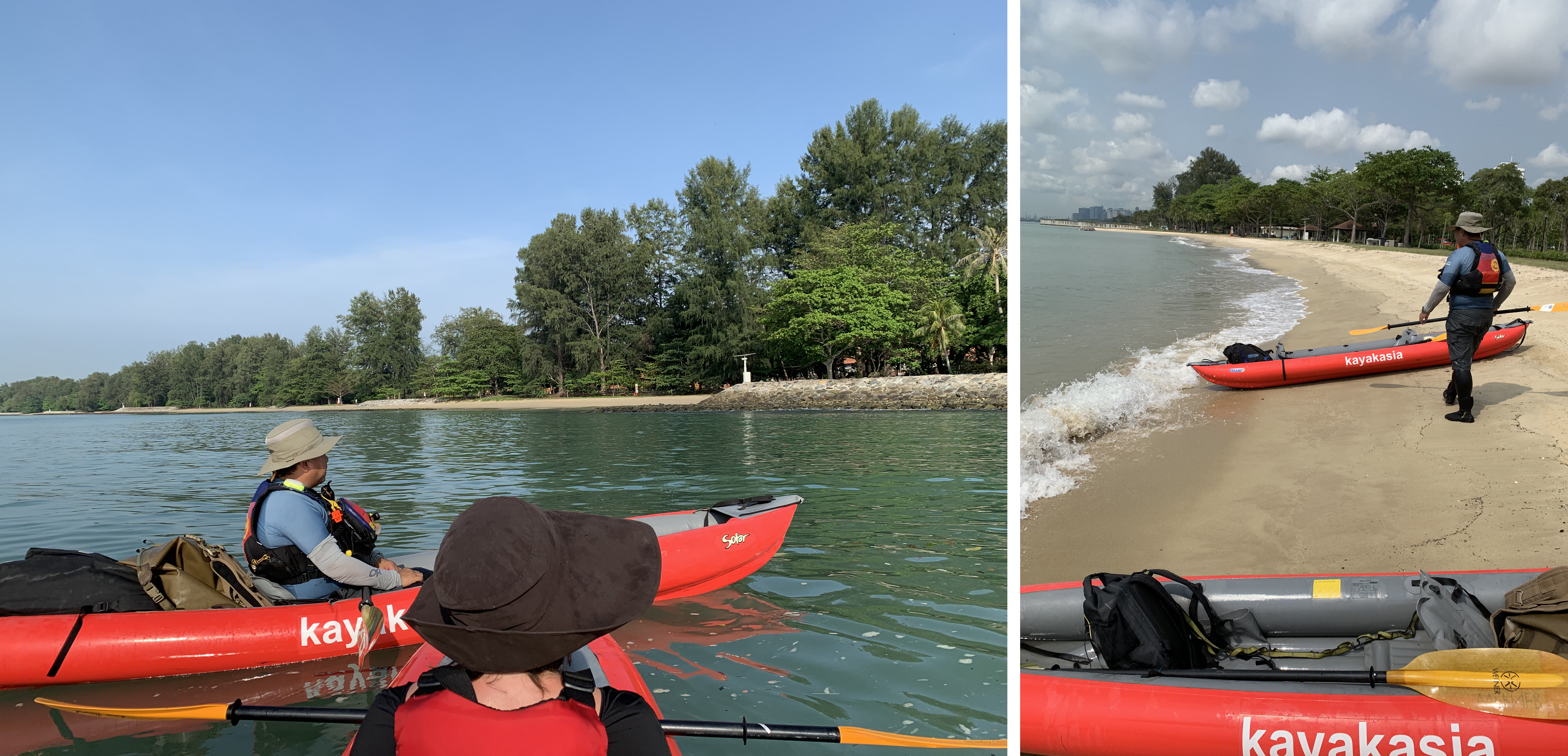 Singapore's shoreline drastically changed its profile especially after its independence, with the rapid demand for industrial, infrastructural, commercial, and residential land. Coastal reclamation works have expanded its territory as well as fortifying the land from tidal activities. Coastal vegetation (such as Casuarina equisetifolia and Terminalia catappa), and associated biodiversity has built-upon since then. Singapore's southern edge, where Central Business District and industrial lands are located, will go through a major redevelopment process in the upcoming years, which should be an opportunity to revitalize the coastal waterfront environment for people and marine biodiversity (see information by Singapore's Urban Redevelopment Authority announced in 2019 here).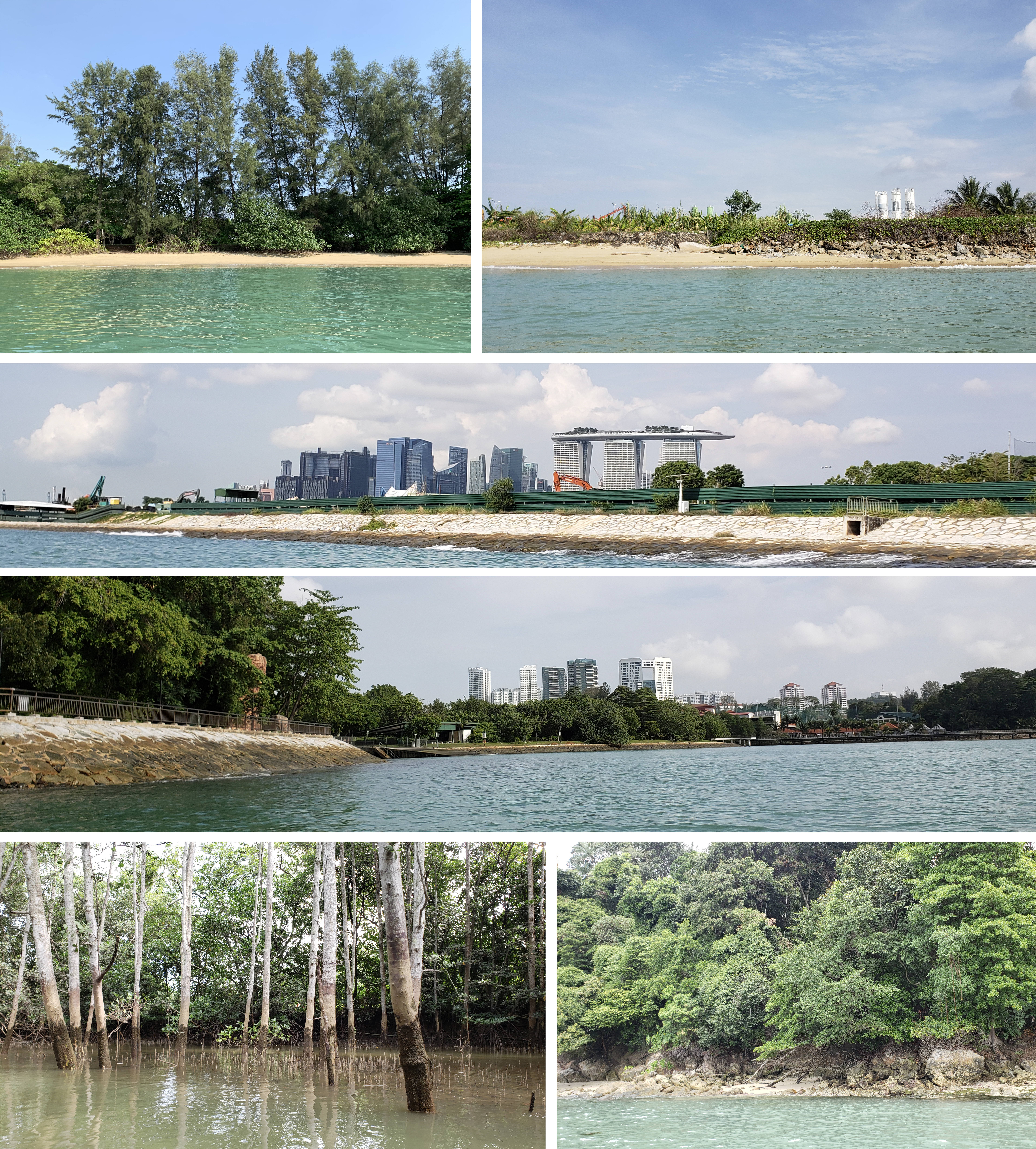 Detailed research can potentially help set landscape guidelines / guiding principles for the new redevelopment to follow. I hope to see more landscape architects involved in the development of coastal landscapes, with clear understanding of the sensitivity on habitat re-creation, as well as careful space planning for human's recreational programs, especially with the focus on educational and communal activities.
Appreciate Ms. Elsa Sim, Ms. Isabel Villegas Molina, National University of Singapore, MLA students for their support on this article. Special thanks to Grant Associates for wonderful kayaking opportunity.