Living with disasters: How did Fukushima, Shinchi Town recover from the damages of the earthquake, tsunami and nuclear disaster in 2011?
On March 11th, 2011, Japan was hit by a magnitude nine earthquake and a huge tsunami. Having studied environmental design at university, I was shocked to see the devastated areas. Since then, it has been my goal to contribute to the recovery efforts in the disaster affected areas for the past 10 years.
In Fukushima Prefecture, nuclear power plants lost its power and a hydrogen explosion occurred, causing severe radioactive contamination. Although numerous efforts and budget for reconstruction have been invested during the past 10 years after the disaster, it has been very difficult to implement Nature-based Solutions in the midst of the shock of disasters. Yet, looking back on the past 10 years, we can still see the importance of balancing both disaster prevention and nature conservation.
In Shinchi Town, Fukushima Prefecture, they were exceptionally fortunate to be able to restore its population and speed up the recovery processes after the multiple disasters. To express our gratitude for the support we received from all over the world after the disaster, we have developed and released an online platform where people living in disaster-prone areas can learn about the importance of balancing both disaster prevention and nature conservation using Japan Prize Heisei Memorial Research Grant.
This program is also based on historical documents created to apply Ian McHarg's philosophy of "Design with Nature" to Japan's national land planning, and is a compilation of stories about my involvement in actual reconstruction planning in Fukushima Prefecture. In addition, reflecting the advice of my friend, Mr. Damian Tang, I have created the program so that you can experience the emotions of the disaster victims as a chronological story.
I also received the following message from Dr. Colleen Mercer Clarke (IFLA PPP Chair).
"So good to hear from you and congratulations on the grant award! I have been thinking about IFLA and disaster preparation and response. It's a missing piece from our work to date and it is really important. In addition to RECOVERY, we also other challenges throughout the world when disaster – whether it is from unanticipated events such as tsunami or storm surge, or is the result of strife or creeping hazards created as our environments and climates change. "
Currently, 72 people from 18 regions have already experienced this program. We hope that you will also have a chance to join this program and think about what Landscape Architects can do to prepare, or what we should do in case a disaster occurs.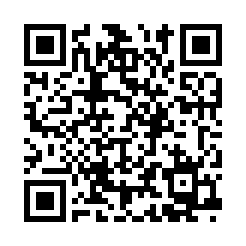 https://living-with-disaster-misato-uehara-s-school.teachable.com/p/home
Misato Uehara (JLAU delegates / Shinshu University)