Move On or Hold On: A Conundrum in the Malaysian Historic Landscape Narrative

Bandar Hilir Melaka is an indulging location for those with a strong passion for cultural and historical richness. With more than 400 years of colonial history, one can experience unique architectural typologies and landscapes that have evolved since the Portuguese occupation. These extraordinary cultural and natural attractions revolved around the beauty of the historic buildings, remnants of old fortifications, boat sightseeing along the Melaka River, or a quick hike to St. Paul's Hill. The city was inscribed as a UNESCO World Heritage Site in 2008, highlighting its tangible and intangible importance. This recognition carved a path for more structured preservation efforts and stringent urban development control. 
"A nation that forgets its past can function no better than an individual with amnesia." David McCullough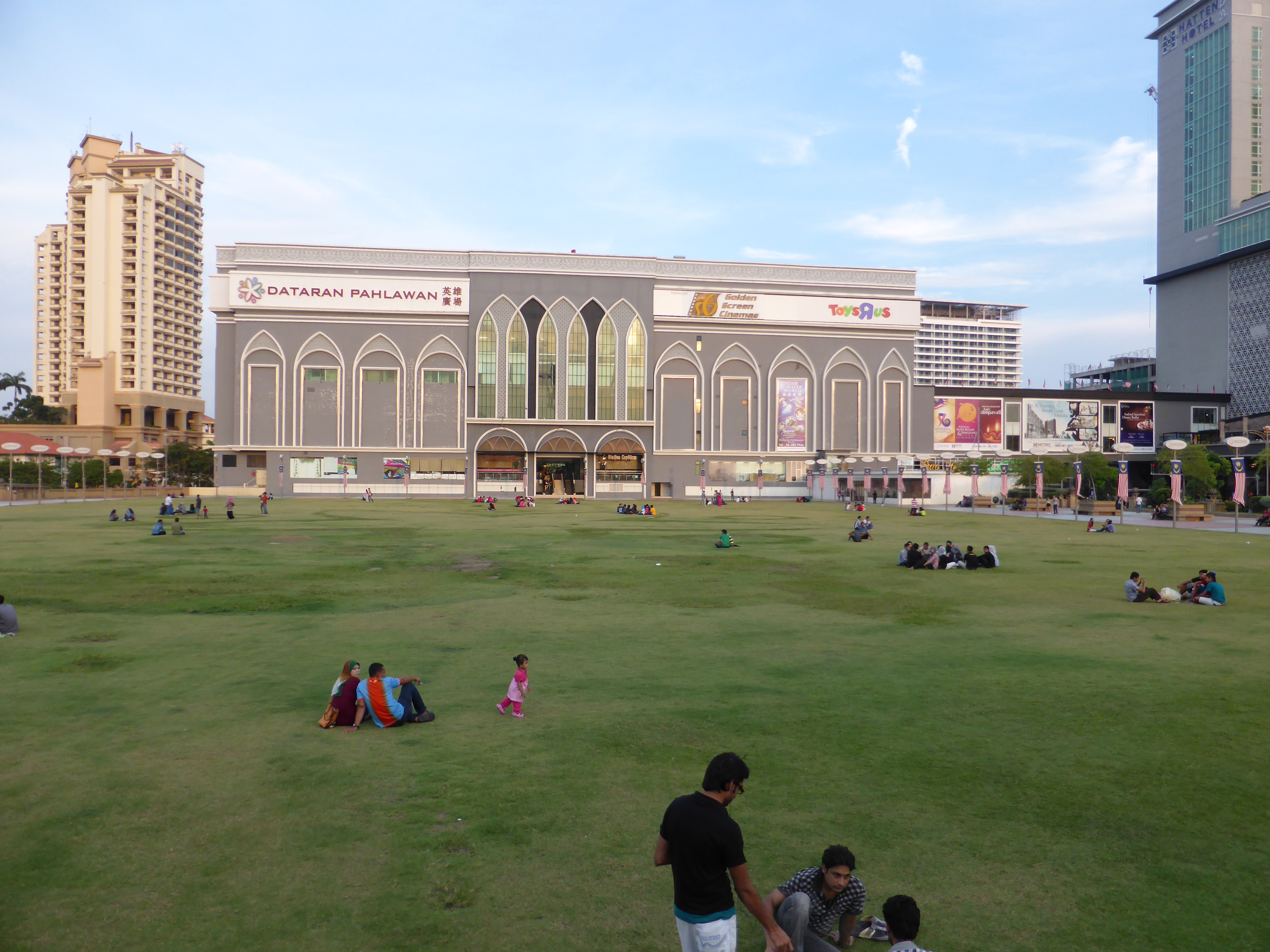 Nonetheless, the struggle to balance between the preservation of local history and the need to increase the state's economic revenue remain among the main challenges. These issues probably keep on haunting the decision-makers' judgments. Undoubtedly, many development proposals were approved and have impacted the indispensable value of historical and natural resources located in Melaka. One of the places that have been carved out from the map of Melaka is Padang Pahlawan. It was previously an open green field located adjacent to the A'Famosa fort. The term 'padang' translates into 'field' and 'pahlawan' into 'heroes'. Often, places are given names that carry certain meanings significant to their natural or geographical characters, or as a commemorative reference to historical events or prominent figures. The name Padang Pahlawan brings a deep narrative that plays a significant part of Melaka's history. This name originated from the name Padang Bandar Hilir. 
If you were born in the 70's or 80's, you might be able to recall your experience of going on a school trip to the historic city of Melaka and stopping by this field to walk to the nearby historic sites. A recollection of the past might also bring you back to the scenes of bullock carts parked along the edges of the field. In addition, Padang Pahlawan was a site of national importance. It was where Tunku Abdul Rahman, Malaysia's first Prime Minister, made the independence proclamation to mark the end of the colonization period in 1956. During the colonization period, the padang was used for military training, and a ground for events and recreation. However, today, the padang is no longer in sight. What you will see is an elevated urban square renamed into Dataran Pahlawan. In 2004, the padang was converted into a commercial complex.
A place becomes meaningful when people can connect with it. It is a physical space that gives context to memories and histories. We do not deny that the narrative of a place is an ever changing process. However, when the structure of the place becomes disintegrated and starts to detach from its people, memories might also diminish. Gradually, what was familiar became unfamiliar and had to be reintroduced.  Assoc. Prof. Dr. Nor Zalina Harun, a research fellow at the Institute of the Malay World and Civilization (ATMA), Universiti Kebangsaan Malaysia, stated that the conversion of Padang Pahlawan into a commercial complex has impacted the people's livelihood.  It has also "wiped out a person's knowledge of his or her past, sense of belonging and identity." She also raised concerns regarding the significance of Padang Pahlawan as a place that signaled the birth of our nation that has been slowly erased and left unrecognizable in today's society.
Read the full article here.