Corporate Member Feature: AECOM
AECOM Delivering a Better World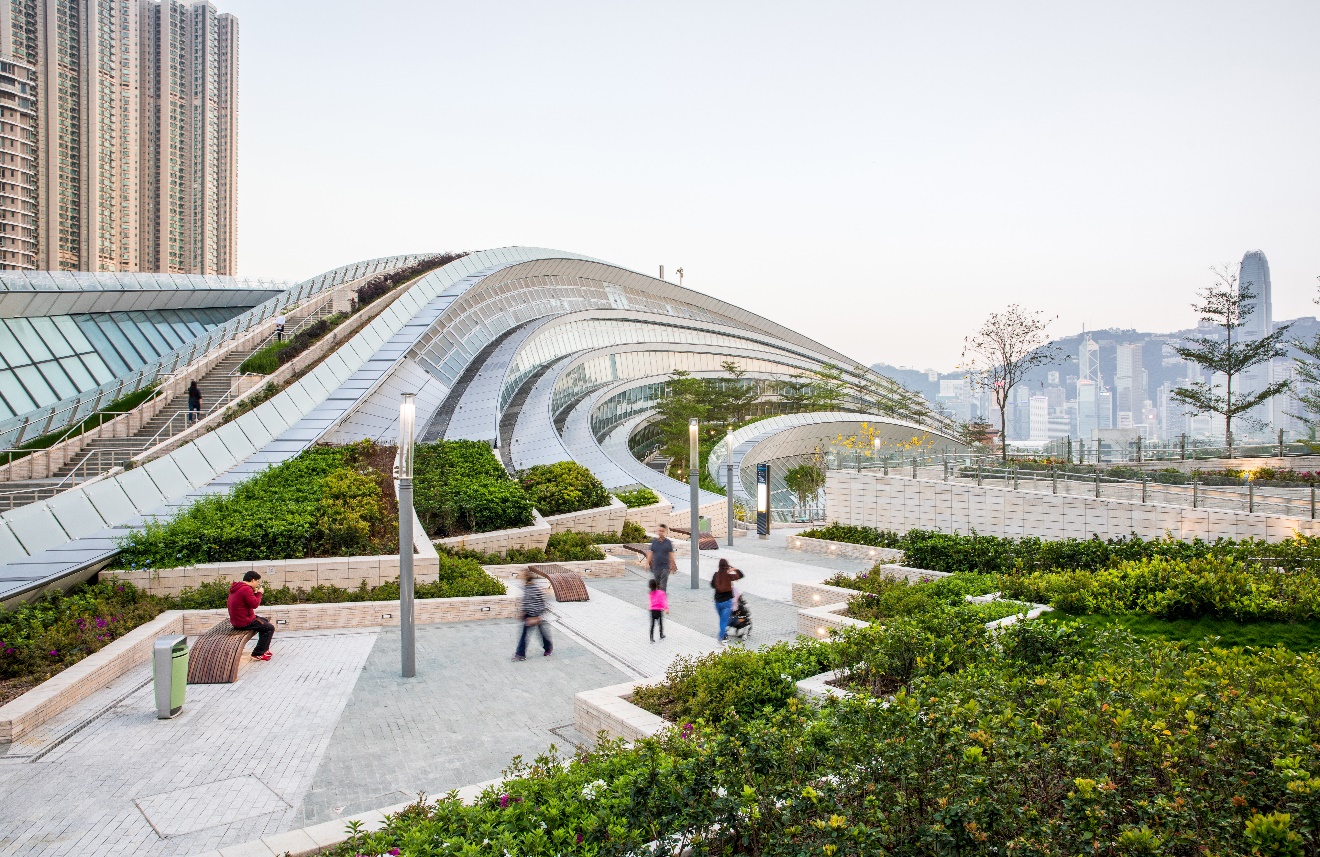 As the world's trusted infrastructure consulting firm, AECOM is committed to constantly striving for better – whether by reducing emissions, creating social value, or enlivening the cities and places we work to transform. We understand both the urgency of the challenges our society faces and our responsibility to respond in an impactful and enduring way. Therefore, we are instigating change toward a more sustainable and equitable future, partnering with those who want to make a positive difference.
Since AECOM's founding, the firm's size, revenue, geographic footprint, portfolio of capabilities, and market dynamics have evolved. However, what has not changed is the core of who we are: a global team of the best minds collaborating to help deliver a better world.
Thinking without limits is what keeps us at the vanguard. Ideas have no borders, and this ethos is embedded in our culture.
Looking ahead, we're further emphasizing the transformational impact our people make each day. We're also differentiating our brand by championing our expanded definition of infrastructure that includes all the systems, structures, and environments that make our communities work.
AECOM Urbanism + Planning
As a part of Urbanism + Planning (U+P), the practice of design is a focus of the Hong Kong Landscape Studio. U+P brings landscape architecture, urban design, planning, sustainable development, and economics together to enrich communities and cities. We execute innovative projects with imaginative, performance-based, data-driven design solutions. We strive to inspire and be inspired. Designing meaningful places, revealing inherent value, and enlivening places, communities, and cities are fundamental to who we are.
The Studio and the Role of Landscape Architecture in Place Making and Sustainable Environments
The AECOM Hong Kong Landscape Studio strives for excellence and sees opportunities to explore new ways of practice through inclusive collaboration. Our multi-disciplinary approach looks holistically at the bigger picture: how social, cultural, economic, and natural forces transform the way people experience and engage their environment. We nurture and create positive change at the intersection of these forces.
The drive to do good, be curious, and integrate diverse thinking sustains our work. Ideas are our currency giving us agency to develop innovative sustainable solutions. Yet, as a practitioner, creativity and imagination are not enough. The drive to the practice of landscape architecture requires tenacity and a belief in what is possible. And that the role of design and designers is paramount to understanding, revealing, and creating unique, vibrant places, environments, and cities. 
So why these projects? These projects show diverse scale, and how important the bigger picture is in redefining the public realm, sustainability, and the social and cultural dynamic of Hong Kong to our process and studio. This mindset and these priorities are part of AECOM. Our studio prioritizes place-making and the public realm to cultivate a sustainable future; from green infrastructure to bespoke smart office environments, we see no boundaries within the landscape but an interconnected, evolving, and ever-changing environment.
Rethinking Hong Kong's Public Realm
Hong Kong is a dynamic city. Its beauty can be found in its contrasts and its diversity. The creation of the cityscape has primarily been an infrastructure-led story of expedience. Development has shaped the city's cultural character in a hyper-urbanized way, often at the expense of a quality open space. For Hongkongers, the goal of creating a more liveable urban public realm has been elusive. However, there has been a realization that Hong Kong needs to integrate a greener urban dynamic in significant infrastructure projects and smaller, more lifestyle-focused commercial urban projects. This trend has opened new ways of thinking about city-making, integrating sustainable systems into infrastructural ones, and investing in creating new urban opportunities to redefine infrastructure and green open space, promoting a more environmental, social, and economic sustainable agenda. As the city carries on through the Covid-19 pandemic, we believe a greener, more sustainable, and resilient Hong Kong will emerge.
West Kowloon Terminus
RE-IMAGINING GREEN INFRASTRUCTURE AND THE CONNECTED LANDSCAPE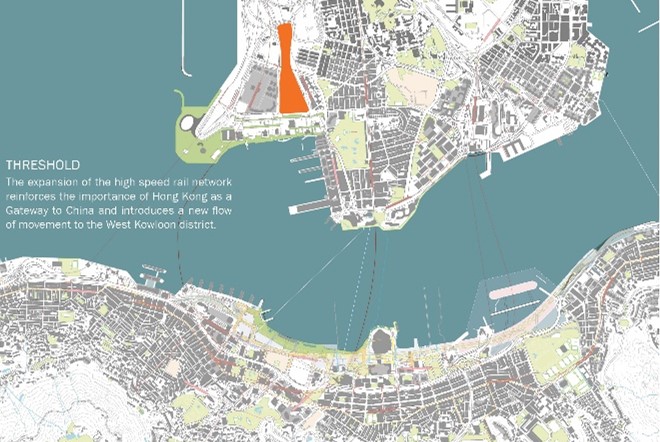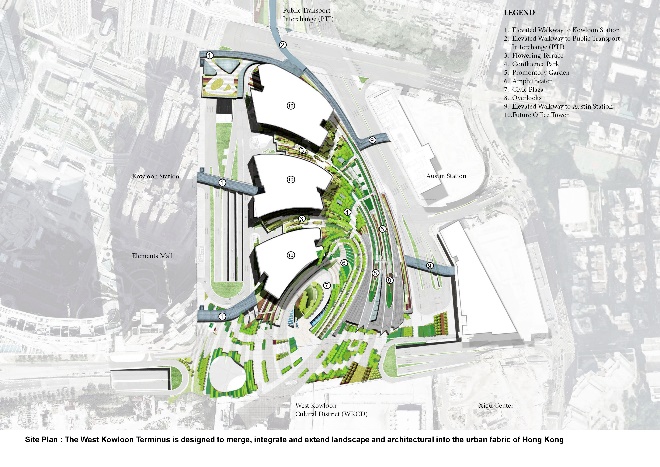 West Kowloon Terminus (WKT) is the underground high-speed rail terminus of the Hong Kong Section of the Guangzhou-Shenzhen-Hong Kong Express Rail Link (XRL), occupying a prominent 6-hectare site; the station is a significant new gateway to the city. The landscape design for WKT creates a contemporary "architectural" companion that embraces and expands on the theme of the station architecture. The confluence of movement within and out of the WKT site is the driver of landscape forms, with circulation and movement at its forefront. The designed green landscape spaces act as a connective fabric allowing continuity of movement and integration into the urban fabric, promoting porosity between the spaces and elements of the WKT and its urban surroundings. This connectivity results in a more robust relationship with the city, the West Kowloon Cultural District, and the harbor front. Sustainable design was also a priority. We designed green parkscapes and gardens throughout the station structure and onto the roof trusses, ribbons of skylights for natural lighting into the station and concourse area. Recycled materials and native planting were maximized to reduce the heat island effect. These also encouraged visitors to explore the station's landscapes from the promontory of the structure to the ground level at the Civic Plaza, creating an accessible pedestrian circulation system for West Kowloon. In addition, the landscape accommodates various public events while providing a comfortable, leisurely green environment. 
The West Kowloon Terminus represents a new typology of green infrastructure where a sustainable landscape and connected public realm is paramount to creating a more livable, green Hong Kong. The West Kowloon Terminus is a 2019 IFLA Award winner.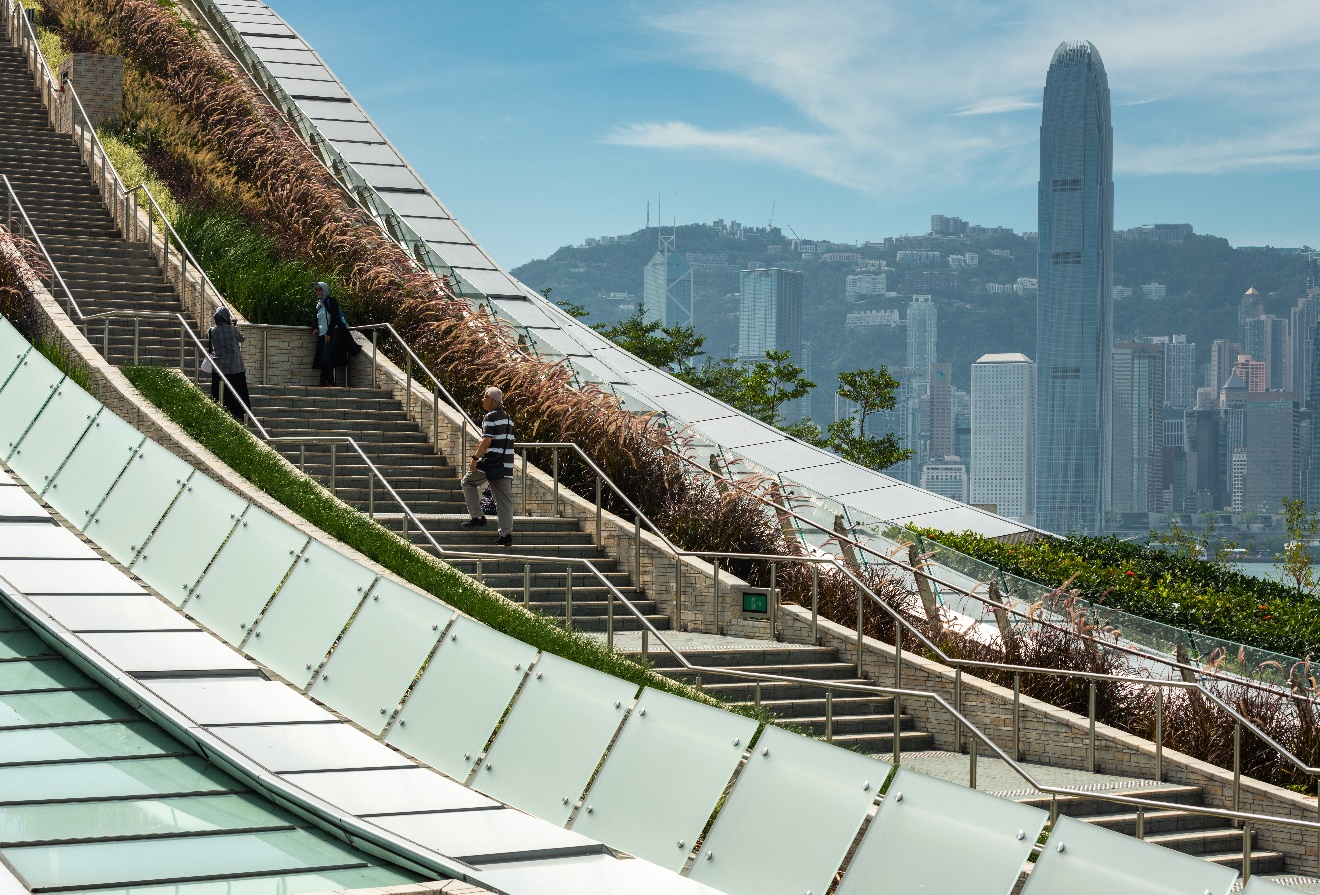 Read the full article here.